A well-designed photo collage is a great way to tell a story to share with your friends or on social media. There are dozens of photo collage apps that make the task as easy as tapping your screen. So instead of muddling through them all to find one you like, check out this overview of our favorite photo collage-maker apps for iPhone.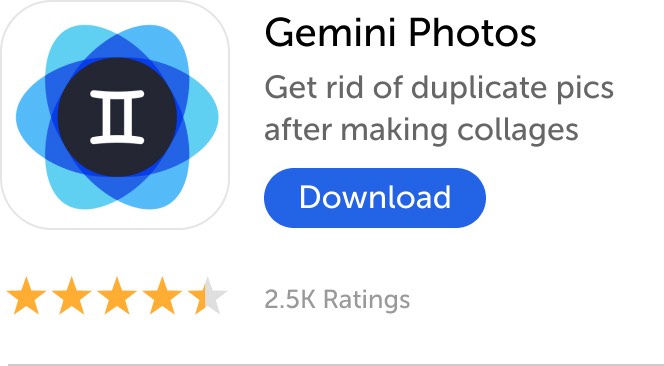 The 10 best photo collage apps for iPhone
Most of these collage-maker apps are entirely free, while a few of them will set you back a few dollars or require in-app purchases to access premium tools:
Adobe Spark Post
Canva Collage
Google Photos
Fotor
PicCollage
Diptic
PicsArt
Moldiv
Photo Grid
Collageable
1. Adobe Spark Post: Best collage maker with graphics
Adobe Spark Post was designed to help users create quick social media posts to share easily across Facebook, Instagram, Snapchat, and more. With it, you can upload your photos, videos, and text to professionally designed collage templates. Make your creations pop with cool effects and animations. Plus, Adobe Spark Post will automatically resize images using AI and machine learning so your content is optimized for any social platform. The app is easy to learn and free to use, but some premium templates do require a subscription.
Adobe Spark Post on the App Store
2. Canva: Photo and video collage app
Canva makes designing your own photo and video collages amazingly simple. Thanks to its expertly designed templates, you don't need any expertise to make your collages stand out. Whether you're creating a birthday invitation or an Instagram Story, you can create great collages with graphics from the photos and videos in your photo library. The app is available on iPhone, iPad, and desktop, so you can work on your projects wherever you want, whenever the mood strikes. Canva is free to use, but some templates require a premium subscription.
3. Google Photos: Great collage tool for Google Photos users
The Google Photos collage maker is a bare-bones tool that is great for creating quick collages within Google Photos. If you're already using Google Photos as your photo storage platform, this tool may have everything you need. With Google Photos, you can quickly choose photos to make a collage and then crop, rotate, and add filters before sharing your design with friends or on social media. The whole process takes just seconds and a few taps on your screen, so it's perfect for the minimalist designer.
Google Photos on the App Store
4. Fotor: Collage maker and photo editor in one
If you're looking for a powerful photo editor with an included collage maker, check out Fotor. Not only does Fotor included hundreds of special effects designed by pro photographers, but the personal collages make it easy to create stunning designs exactly the way you want them. With Fotor's collage creator, you can make every design your own, placing photos anywhere you prefer before adding filters, stickers, text, and more. This is a great app for users who want to edit their photos and create collages, all with a single tool.
5. PicCollage: Intuitive collage maker with hundreds of templates
PicCollage is a free collage-making tool that allows you to choose from hundreds of photo grids, exclusive stickers, and festive background patterns. The LA Times says, "It could be the fastest way you'll ever find to organize a batch of photos… and can turn your image into a real postcard." PicCollage brings templates and unique customizations together to give you everything you need to create inspiring collage designs. Whether you're looking for quick and easy or want control of every aspect of your creation, PicCollage can make it happen.
6. Diptic: Premium collage maker for iPhone
According to Macworld, Diptic is "A simple, elegant way to use pictures to tell your story." The app is a former App Store App of the Week and includes professional tools for making beautiful collages using photos and videos. With Diptic, you can customize every aspect of your collage. There are tons of layouts to choose from, plus many ways to enhance each one. You can even save your favorite layouts to reuse later and add text captions, filters, and colored or textures borders before printing your designs or sharing them with your friends. Diptic is currently $2.99.
7. PicsArt: All-in-one photo and video editor with collage maker
PicsArt is one of the most popular collage makers for iPhone, with over 1 billion downloads to date. It's completely free and includes easy tools for creating unique collages, as well as editing photos and videos. Features include traditional photo grids, freestyle collage tools, and frames for your photos. The Story maker feature can be used to design photo collage Stories before sharing them on Instagram. Add stickers, filters, text, drawings, and more to make your collage uniquely your own.
8. Moldiv: Stylish magazine and photo collage app
Another all-in-one photo app, Moldiv combines a stylish beauty and selfie camera with a top-notch editor and collage maker. With Moldiv, you get 310 stylish collage frames, 135 popular magazine-style layouts, and magazine presets for the most stylish photo editing. After you design your collage layout, customize it with professional editing tools, textures, stickers, and text overlays. This is a unique photo collage maker that provides a glamorous touch to all of your photo creations.
9. PhotoGrid: Best collage app for photos and videos alike
If you're interested in combining photos and videos to create easily shareable collages, you definitely need to check out PhotoGrid. With PhotoGrid, you can quickly edit photos and videos before adding them to custom grid makers, add blurred backgrounds and watermarks, and synchronize video clips so that they are all aligned at the same moment in time. The collage tool features 300-plus collage templates, with which you can remix up to 15 of your photos and videos at a time to create fun, personalized layouts.
10. Collageable: Three-in-one photo collage maker
With Collageable, you can use a single handy app to create, edit, and mix your designs with more than 300 collage templates in different shapes, sizes, and styles. The app includes more than 150 pro filters, 200-plus stickers, and over 80 backgrounds, so it's easy to customize designs that you won't find anywhere else. In addition, you can make use of Collageable's powerful photo editor to tweak or retouch any photo before adding it to your collage. Collageable is free to download, but you can also pay a monthly subscription to access even more templates and filters.
Creating one-of-a-kind photo collages on your iPhone is a fun way to add a little pizazz to your photos before sharing them with your friends or on social media. Use one of these 10 apps to make the process seamless, affordable, and fun. And if you want to get creative with your iPhone's built-in features, try mastering Burst photos using our recent guide.