It's no exaggeration to say, there's an app for anything you want to do on your iPhone. But sometimes, having that many apps can be a bad thing. They can clutter up your Home Screen and make it almost impossible to find the one you're looking for.
If you're like me, then you're probably not organizing your apps by which ones you use the most. So, you just deal with endlessly swiping through Home Screen pages until you get to apps like Music and Instagram.
You're in luck. This article will not only show you how to organize apps on iPhone but also give you some tips for the best ways to do it.
How to organize apps on iPhone
Rearranging and putting your apps in a preferred order has always been pretty simple in iOS. But Apple has introduced new features and made it even easier to organize them and make your iPhone much more usable.
This is how you rearrange and organize apps on iPhone:
Press and hold on the app you want to move.
When all of the apps start to wiggle, tap and drag the app to where you want it.
Then, tap Done.
Organize apps on iPhone using Folders
One of the features introduced later in iOS was Folders. This allows you to group two or more apps together and keep the folder on your Home Screen. Here's how to create and rename folders on your iPhone:
Press and hold on one of the apps.
When they all wiggle, tap and drag one of the apps you want in the folder and hold it over another app.
Name your folder.
Tap outside of the folder on your Home Screen.
Finally, tap Done.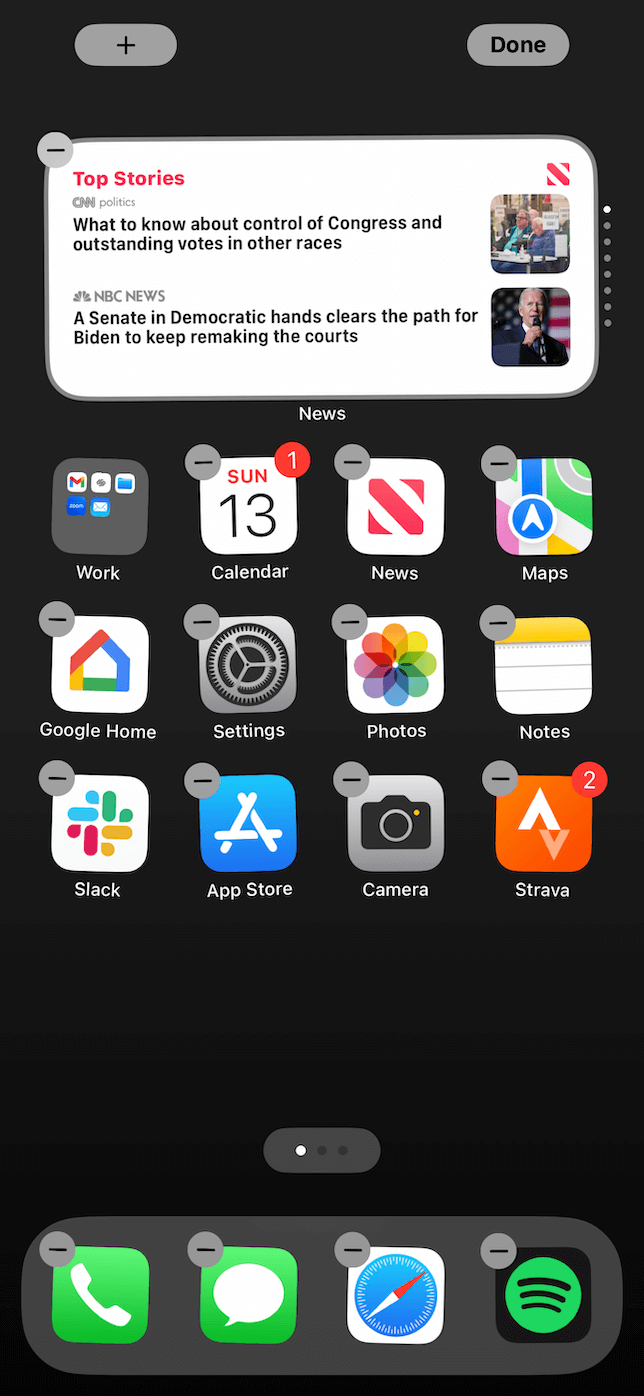 Using Home Screen pages to declutter your apps
Folders aren't the only way to group your apps together. Creating a new Home Screen is another great method to keep similar apps with each other. There's currently no limit to how many Home Screen pages you can have in iOS. But one limitation is that you can't name each page. So, it might not be immediately clear where your apps are or how they're grouped.
Tip: Do you need to uninstall apps on a Mac? Possibly, you're wondering if you need to declutter the applications on your Mac, too. The answer is yes, and you can download CleanMyMac X to help you find the apps you haven't used in a while and quickly remove them to free up space with the help of its Uninstaller module.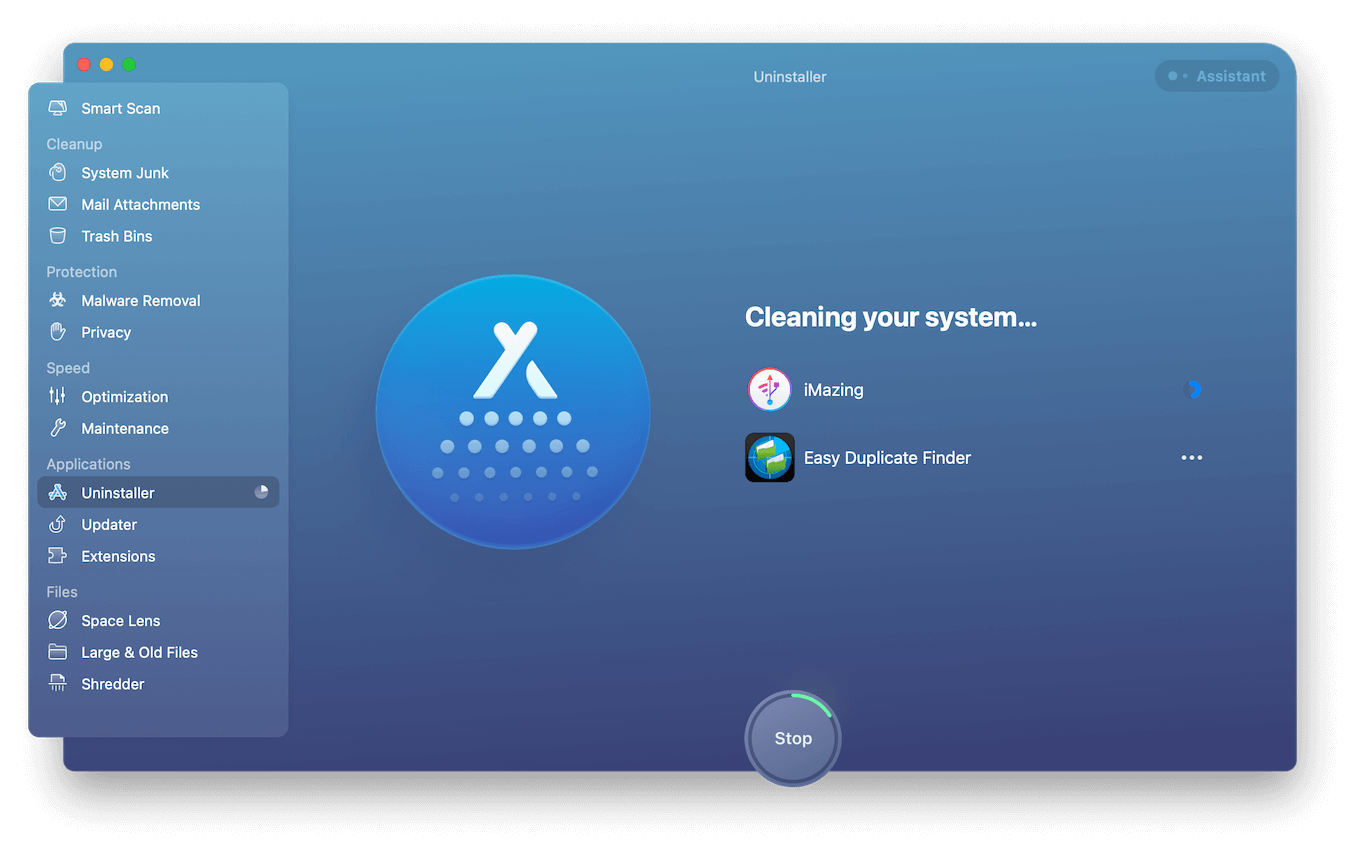 Best way to organize apps on iPhone
Just because iOS makes it easy to organize apps doesn't mean it's simple for everyone who tries to do it. Let's be honest, some people just don't know how to keep things clean. And that's okay. I'm here to help. Here are a couple tips for the best way to organize apps on iPhone.
Organize apps on iPhone by category
One of the best ways to organize your apps is by category. This might seem obvious, but it's important enough to mention. Using categories like "social media" and "news" are quick ways to not just organize the apps, but help you find them when you're looking for something specific.
Group apps by a similar action
Another helpful and popular organization method is by action. Think about how you use the apps and group them together based on that. If you have multiple apps you use for searching or messaging, then you'd likely want to keep all of those together. This will help you switch back and forth between those similar apps.
Hide infrequently used apps and learn to love the App Library
You likely have a handful of apps you don't use all the time. However, you don't want to delete them — you just don't want them cluttering up your Home Screen. Luckily, you can hide those apps. All you have to do is follow these steps:
Tap and hold on the app you want to hide.
Then, select Remove App > Remove from Home Screen.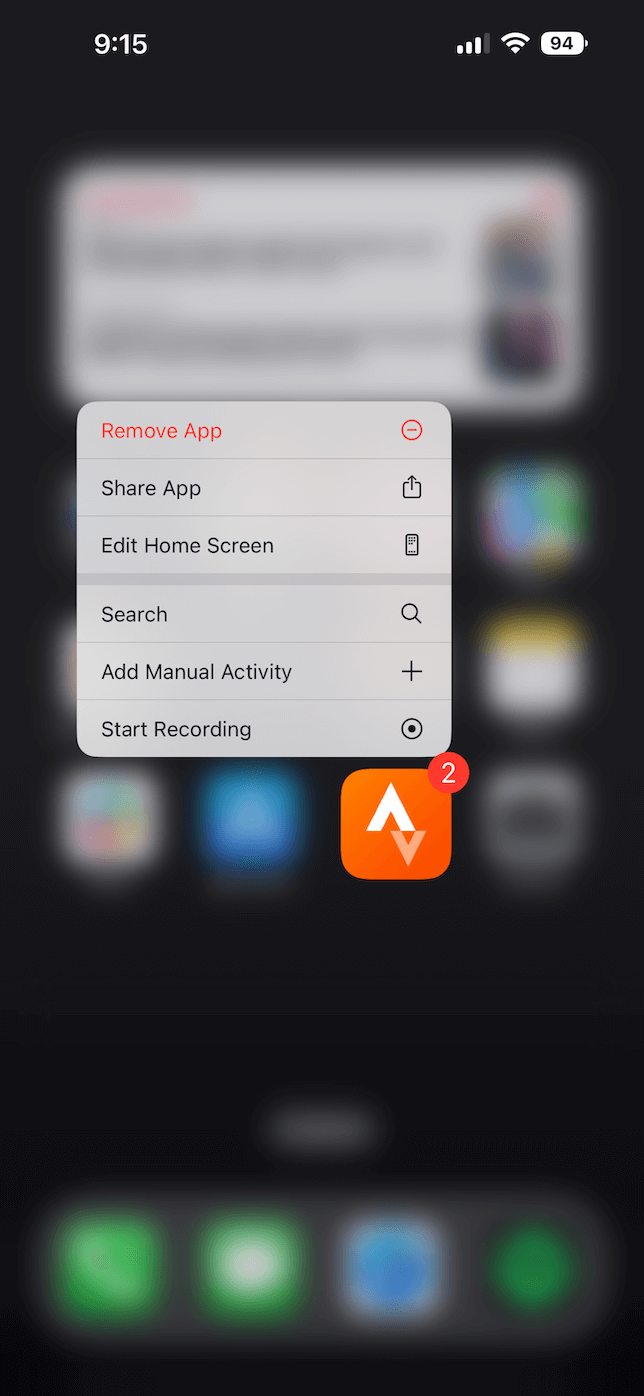 While the app is removed from your Home Screen, it's not deleted from your iPhone. You can still pull it up from the App Library. To get to the App Library just swipe to the right-most Home Screen page.
Use widgets to clean up apps
Some apps don't have a lot of functionality. They only serve as quick references for things. You're not doing anything intense with the Weather or Stock apps. So, instead of leaving the app icon on your Home Screen, if you're on iOS 14 or later, you can use a widget to show you the important info from an app. Here's how you add a widget:
Press and hold anywhere on the Home Screen.
Tap +.
Then, select a widget and size.
Now, you can move it around your Home Screen and pages like you would with an app.
How to search for an app on iPhone
If you've removed an app from your Home Screen or you just can't find an app you're looking for, you're not out of luck. You can use the search function in iOS to help you find it. All you have to do to search for an app is the following:
On the Home Screen, swipe down.
Type the app name in the search bar.
Then, tap on the app icon.
The apps on your iPhone are responsible for arguably more than half of the experience. Sitting down to organize apps on your iPhone is hardly the most entertaining way to spend an hour or two. But decluttering your Home Screen can vastly improve your phone. Knowing which apps you have and where they are will make it easier and faster for you to open them when you need the apps.