Want to take your iPhone photography to the next level without investing a lot of time and money into post-processing? Lightroom presets are well known to professional photographers who want to save time with their editing workflow on desktops, but Lightroom mobile presets are even more convenient. You don't have to be a professional to use presets on your iPhone. All you need is Lightroom and an interest in creating beautiful photos.
Lightroom mobile presets are distinguishable from desktop presets by their file names. Look for .DNG files as opposed to .XMP files for Lightroom for desktop.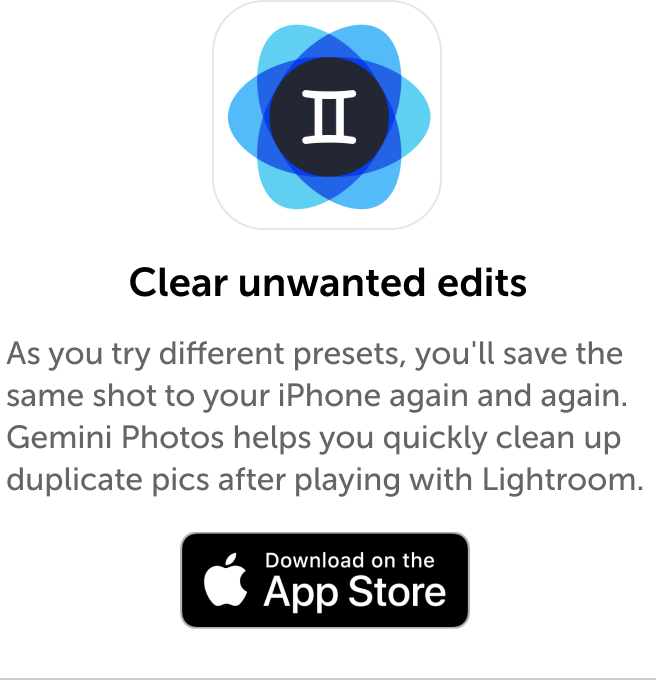 The best free Lightroom presets
Let's start with the best kind of Lightroom presets for iPhone — the ones that won't cost you a penny. These are great if you're just starting out and aren't quite ready to invest in premium Lightroom presets.
1. PSD Stack: Dark and Moody free Lightroom presets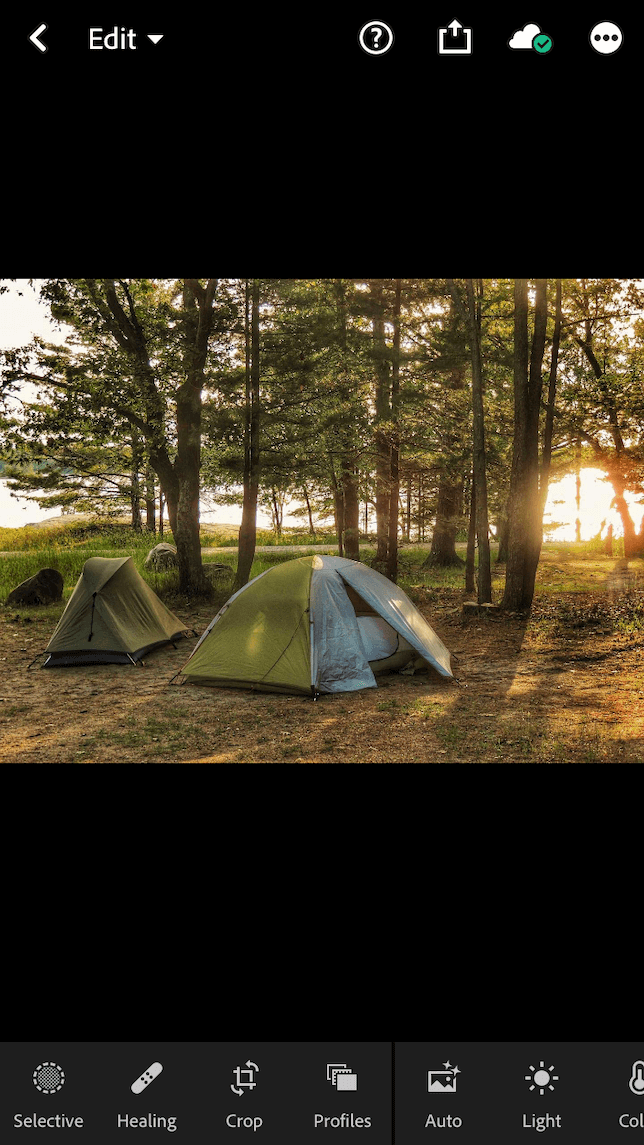 For a fantastic collection of totally free Lightroom presets for iPhone, look no further than PSD Stack. This massive bundle includes 21 separate collections for whatever look you're after. We love the Dark and Moody collection, which includes 10 presets for Lightroom mobile. These are perfect for outdoor portraits, waterfalls, and woodland scenes, especially when you want to add an air of mystery to your photos.
2. PSD Stack: Snow Mountain Lightroom mobile presets
Here's another collection from PSD Stack — the Snow Mountain collection is perfect for just about any winter scene. Featuring low contrast and bright highlights, this collection will give your snowy scenes a fairytale look that will turn heads. The Snow Mountain collection includes several mobile presets to help you edit all your winter adventures with ease.
Snow Mountain Lightroom presets
3. Creative Tacos: Free Insta Blogger mobile presets
The Insta Blogger presets for Lightroom are designed for Instagram audiences who love the clean, crisp lines and bright backgrounds used by bloggers and influencers. This preset will work well on travel and vacation shots, outdoor portraits, fashion and lifestyle shots, and more. This is a great choice if you're seeking a consistent look for your Instagram feed.
Insta Blogger Lightroom presets
4. FilterGrade: Beauty & Makeup Lightroom presets
In this FREE Beauty & Makeup Lightroom presets collection from FilterGrade, you'll get a variety of one-click edits for your fashion, makeup, and lifestyle portraits. This set includes different color tone variations, as well as multiple clarity effects. This free collection is great for aspiring fashion and beauty photographers and will help you learn about color grading for skin tones and beauty photoshoots.
FilterGrade Beauty & Makeup presets
5. Flourish Presets: Orange and Teal Lightroom mobile presets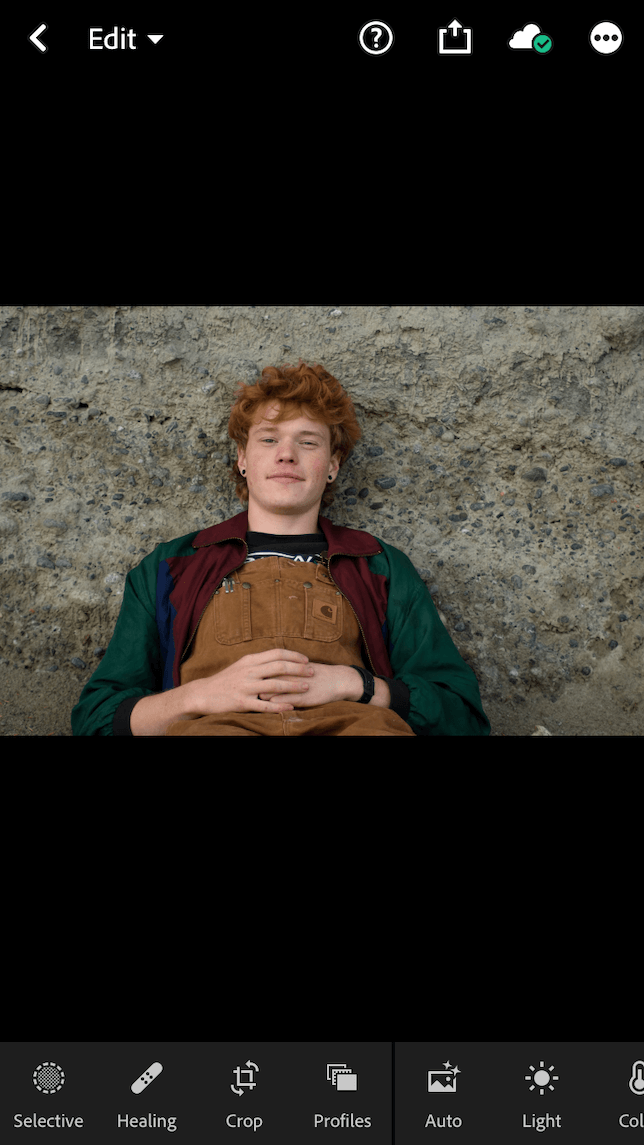 If you're searching for a look you can make all your own, check out these unique Orange and Teal presets by Flourish Presets. As the name implies, this collection will highlight the warm oranges and cool blues in your photos for a surprising look that works well on portraits and lifestyle shots. This is another great way to create a cohesive theme for your Instagram feed with the tap of a button in Lightroom.
Our favorite light and airy Lightroom presets
Light and airy Lightroom presets are characterized by soft pastel colors, natural lighting, and a bright background. Light and airy presets work well for a variety of photo styles, including portraits, landscapes, beach shots, and travel photography.
6. Luxe Instagram Presets: Bright & Airy Lightroom presets
Luxe Instagram Presets Bright & Airy Collection are designed to enhance your social feed with white, bright, and airy shades. These bright presets work to add a pastel-inspired harmony to your feed with ten fresh presets that work perfectly with lifestyle and fashion shots, as well as street scenes, flat lays, and even food photography. You get 10 Lightroom presets for $11.
7. Be Art Presets: Light & Airy Wedding Lightroom presets
Don't let the name fool you. This collection of 30 mobile Lightroom presets isn't just for weddings. Download the collection to take your iPhone photos from dull to dramatic with just a tap. These presets give your photos a fine art look for special occasions, family photos, and lifestyle shots. Images are bright, soft, and clean but not overexposed, while dark areas are lifted so that every photo feels like a summer breeze. Check out these 30 presets for $29.
8. Flourish: Light and Airy mobile preset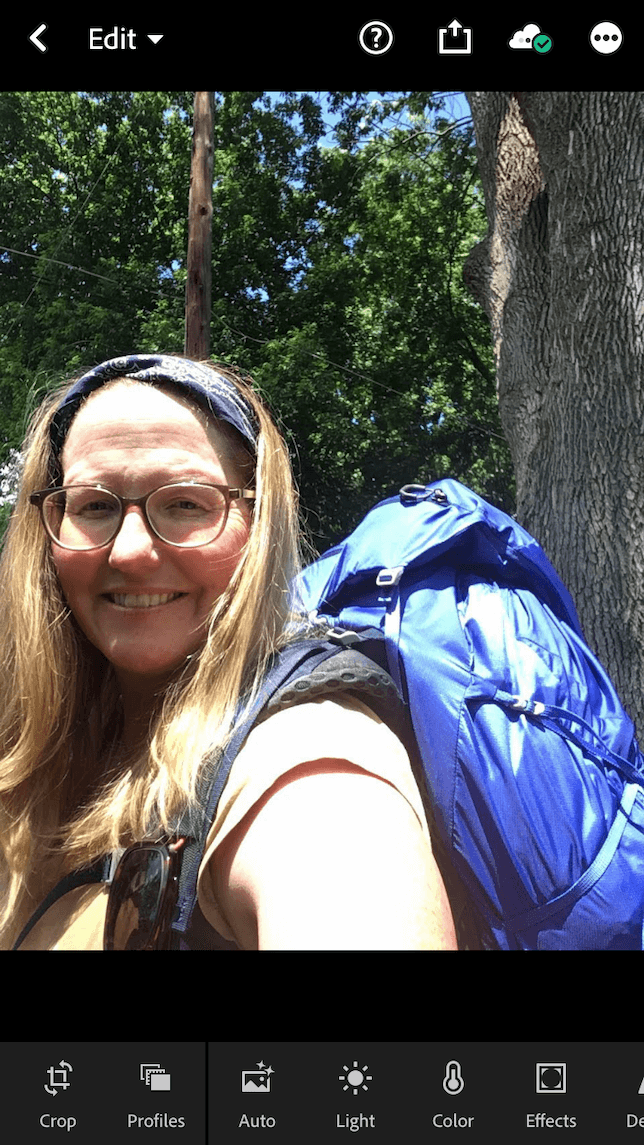 One Happy Story Studios is run by a professional wedding photographer who has created some light and airy presets for a more natural look with an emphasis on beautifying skin tones and vibrancy for the professional enhancement of portrait and lifestyle shots. This collection of light and airy presets includes 13 presets that can be used for color and black-and-white photographs alike. Check them out for $9!
9. Lou and Marks: Light & Airy Lightroom presets
If you're seeking consistent photo edits that will soften and lighten dark, dull photos, look no further. This light and airy presets pack includes 10 Lightroom mobile presets suitable for all images. Perfect for fashion photography, travel, portraits, and special occasions, this Lou and Marks collection is an easy investment at $8.
10. Wilde Presets: The Light & Airy presets collection
For naturally bright photos without overexposure, check out the Light & Airy collection from Wilde. Inspired by bold and bright Instagram themes, this collection of 10 Lightroom presets will brighten and enhance all of those dream tones in your photos without compromising skin tones. Wilde is offering this collection of 10 presets for $8.
The best Lightroom portrait presets
Many of the Lightroom mobile presets we've mentioned above will work beautifully for portrait edits, but if you want a choice of dedicated presets that will produce consistently accurate skin tones, here are a few more choices. The following are the best Lightroom presets for portraits.
11. PresetLove: Warm Cinematic Lightroom preset
Add dramatic warmth to all of your portraits with this professional preset, great for providing a cinematic atmosphere to even the dullest backgrounds. This one has a vintage film aesthetic and creates an impact without being overbearing. While this is best used on portraits, it can also be used for landscapes and other outdoor shots where you want a warm, vintage vibe.
Warm Cinematic Lightroom preset
12. Allegra Messina: Lightroom preset pack from Filtergrade
This collection of 19 beautiful Lightroom presets is perfect for creating vibrant portraits of all types. Allegra Messina is a talented photographer who worked with Filtergrade to develop a variety of portrait presets, including multiple black-and-white variations, noisy grain effects, and presets with bright, vibrant skin tones. These easy-to-use .DNG files will improve your mobile photography instantly. The collection of 19 Lightroom presets is available from Filtergrade for $29.
Allegra Messina Lightroom presets
13. Luxe Portraits: 100 stunning portrait presets for Lightroom mobile
If your goal is to improve your portrait photography and editing on your iPhone, you may want to cut right to the chase and purchase this collection of 100 portrait presets from Luxe Portraits. Presets are grouped into general presets, outdoor presets, and studio portraits, with 100 presets designed to compliment any shooting situation and skin tone. Whether you want a light, fresh look or strong contrast with bright colors, there's a portrait preset for you in this collection, which is available for $19.
Luxe Portraits Lightroom presets
14. Fix the Photo: Free portrait presets for mobile and desktop
Fix the Photo's portrait collection includes a range of free portrait presets that will encourage you to develop your own editing style and learn how to make your portrait stand out. All of the portrait presets are available for free but must be downloaded one at a time. Browse through the collection and choose from beautiful film and vintage styles, high contrast, or light and airy. There are many to choose from, and you'll love experimenting with all the different looks.
Fix the Photo free portrait presets
15. Creative Tacos: Avocado mobile presets for portraits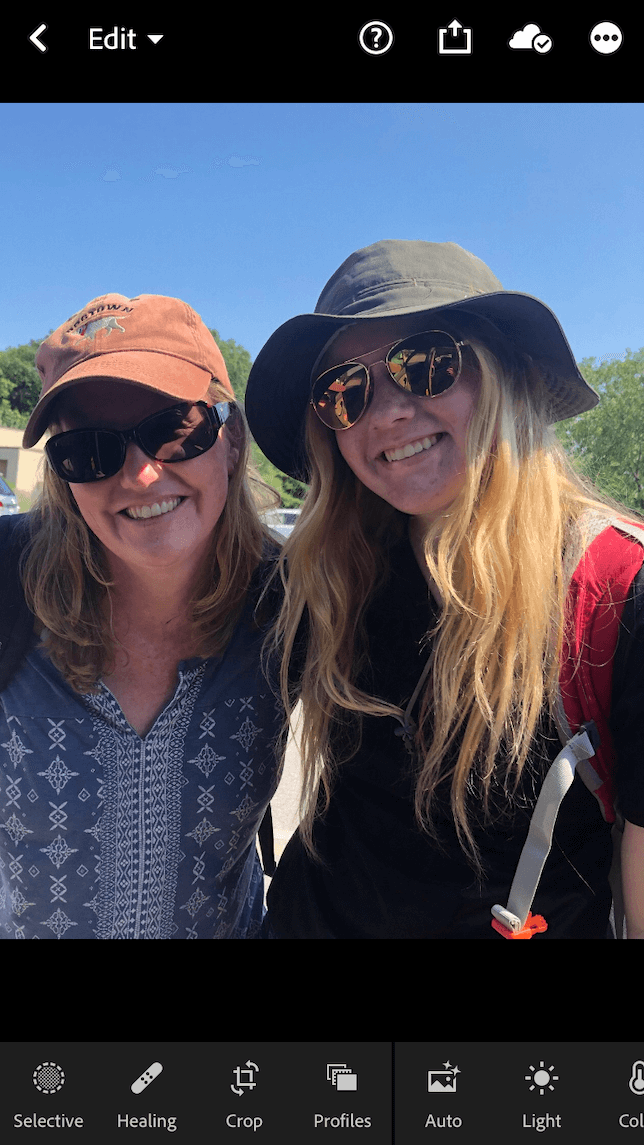 Avocado is a single Lightroom preset that adds clean contrast and a bright base tone to give your portrait a well-balanced look whether you're shooting indoors or out. Shadows are dark, but skin tones are warm, and the saturation is barely there. It's the perfect summer look for all your vacation shots!
Top Lightroom film presets
Film presets are designed to emulate your favorite film looks, complete with added grain, muted tones, and lower contrast. They are great for creating a unique look for your landscapes and lifestyle shots — and fun for portraits as well. Here are some great film presets to try out on your images.
16. Creative Tacos: Analog film presets for mobile
These totally free Analog Film presets for Lightroom mobile will help you create the film look you're after. This collection of 13 unique presets includes dramatic, dark, moody, split tones, vibrant, gloomy, and professional tones, perfect for all types of photography, especially fashion, street photography, and lifestyle shots.
17. Fuji Film: 10 mobile Lightroom presets from Filtergrade
Add the warmth of traditional Fuji film shots to all your iPhone captures with Fuji Film presets for mobile. We love the retro look with warm tones and minimal contrast in this pack of 10 presets, great for vacation and travel photography, as well as any images that could use a light cinematic touch. All 10 presets are available from Filtergrade for $9.
18. PSD Stack: Film & Retro Lightroom presets
Looking for that classic film style to apply to all of your digital photos? This pack of 16 presets for Lightroom mobile is great for simulating film looks such as Color Plus, Ektar, Provia, Ultramax, and more. For many photographers, replicating the look and style of film photography creates a beautiful signature style. This set of 10 mobile presets plus 6 bonus presets is available from PSD Stack for $7.99.
19. Be Art Presets: Free Modern Film preset for iPhone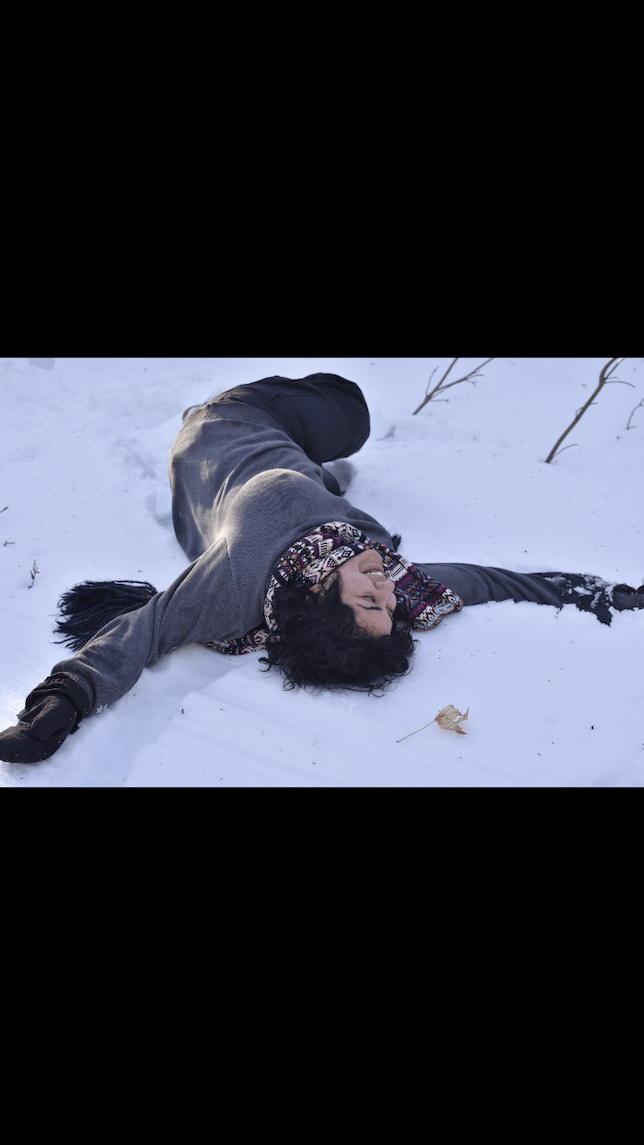 This beautiful Modern Film Lightroom mobile preset provides high contrasts and bold colors that will create a toned film look in seconds. Highlights in Modern Film are slightly blown out, and shadows are darkened as well. You're left with a starkly contrasting photo that works well for street scenes and modern fashion shoots both indoors and out.
PresetLove: Ektar 100 Lightroom preset
Ektar 100 simulates the colors of the Kodak Ektar 100 and is available for free from PresetLove. Ektar 100 produces vivid colors, moderate highlights, and nice detailed shadows. It does a great job of retaining the photo's original tones and details with a retro style and an airy feel. This is one of the many free film presets from PresetLove created in conjunction with photographer Forrest Lane.
Best vintage Lightroom presets
Vintage Lightroom presets are very similar to film presets, but they are often even more stylized. Vintage photography looks may include warm sepia tones, heavy vignetting, and added grain. These are great choices for adding an artistic flair to your iPhone images.
21. Loox: Retro presets for Lightroom mobile
The Retro pack from Loox is a set of four presets designed to give your photos a vintage look. They are especially recommended for lifestyle, fashion content, and portraits. The Retro presets include warm and cool looks alike, so you can get exactly the style you're after for your vintage-inspired feed. All four are available from Loox for $9.
22. Digital Bolt-ons: The Old School Pack Lightroom presets
Step back in time to the 1980s with added grain and fade from another era. These nine presets are suitable for all types of mobile photography, including travel, lifestyle, and fashion. The majority of these beautiful presets add an overall warm tone with low contrast and medium saturation. All nine are available for $14.
23. Presets Galore: Introvert Retro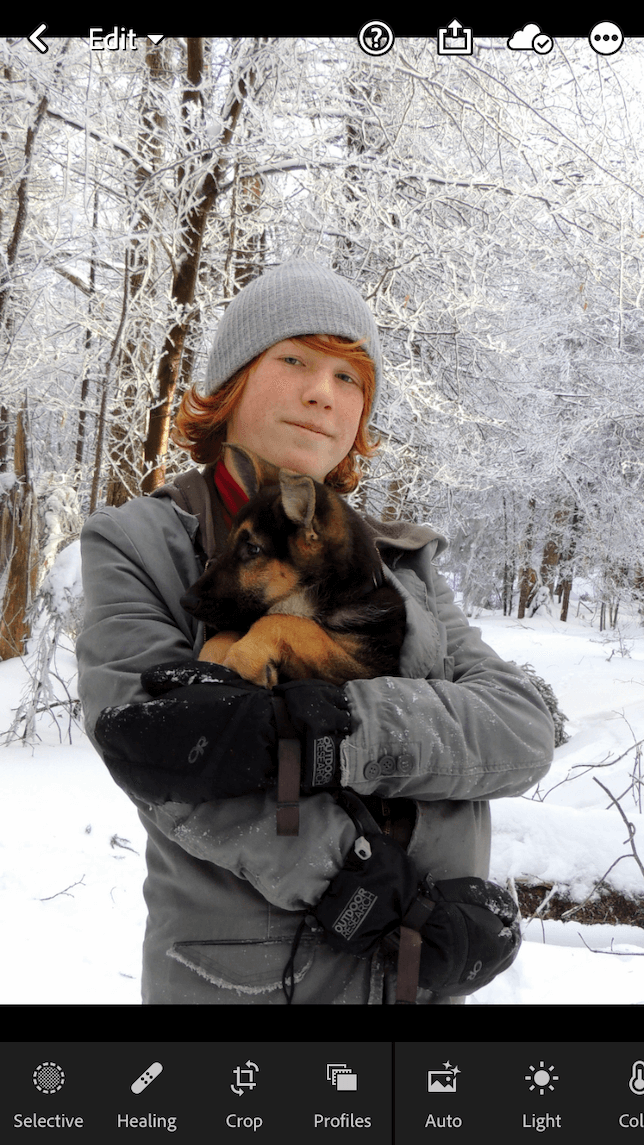 Introvert Retro is a single preset from Presets Galore, and this free Lightroom preset will give a somber, film-like effect to your favorite images. The look is smooth, creamy, and muted with subtle green undertones. We recommend Introvert Retro to evoke a dark mood in portraits and lifestyle shots.
24. 123 Presets: Golden Hour mobile presets
As the name implies, Golden Hour mobile presets are designed to give your images warm undertones reminiscent of photos taken just before sunset. These golden tones are perfect for landscapes, portraits, family photos, and even pet photography. The set of 14 mobile presets for Lightroom are available from 123 Presets for $15.
25. Filtergrade: Vintage Lightroom Presets for mobile
The premium Vintage Presets Pack from Filtergrade includes 8 Lightroom presets for vintage-inspired processing of all types of photos. Images come out warm with high contrast and low saturation, perfect for updating your Instagram feed with a retro and stylish vibe. This easy-to-use collection is available from Filtergrade for $12.
Once you start experimenting with Lightroom presets on your iPhone, you won't be able to get enough of them! They are so easy to use and will produce a nice impact on your photos. Choose your favorites and get ready to create some incredible images.