Ready to take a step back in time with your iPhone camera? Not only is vintage photography currently trending, but it's also allowing photographers to experiment with different looks for a fresh spin on old-school vibes. Dedicated apps and unique filters make vintage photography easier than ever, so you can emulate your favorite style from the early days of film to the 1980s and 1990s. All you need is an artistic eye and a willingness to experiment as you go through the editing process.
What is a vintage photo?
Vintage photography is created when photographers take pictures using film from another era, giving that photo a certain aged look. Fortunately, you don't need expensive film and a 35mm camera to practice vintage photography. Digital photographers who want their photos to have the look of a vintage photo can use editing techniques to make it happen.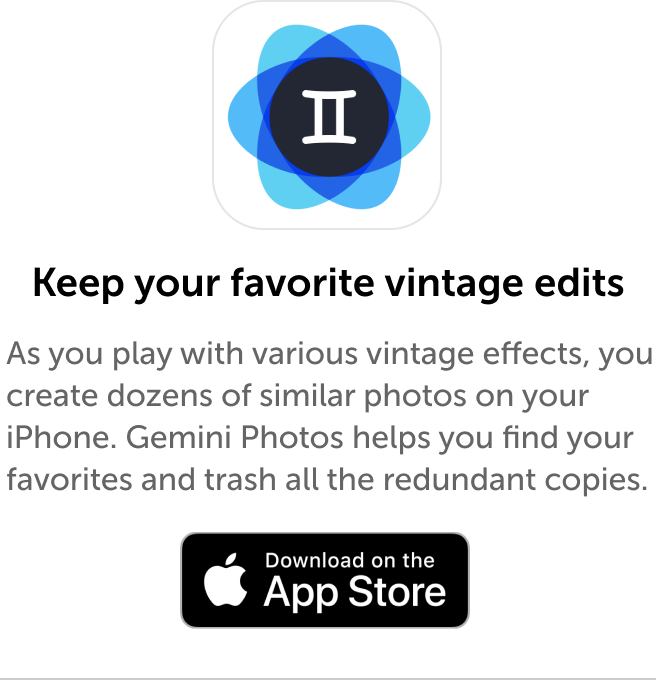 Film photography, like other types of visual art, has changed dramatically over the years, but most of what we think of now as "effects" were just products of the film that cameras used at the time. Those who are passionate about vintage photography can look at an old photo and tell you what era it came from and what film was used. And now, popular photography apps are making it simple for hobby photographers to put a vintage spin on their photos by choosing filters from every era of photography.

How you can emulate vintage photos
What we consider vintage photography today is based on photos taken throughout history that have certain distinguishing factors. The most common vintage look is probably the washed-out sepia tones that were common in film photos from the 60s and 70s, but there are so many more looks and styles you can choose from to create your own vintage photography effects. Here are some tips to make your modern digital photos look like they were taken many years ago.
1. Tweak the colors
The bright colors that you can achieve simply by tapping the shutter on your iPhone are a modern phenomenon. Film cameras rarely achieved such saturation, so if you want to achieve a vintage look, the first thing you'll have to do is tone down the color saturation. You can also adjust the temperature of your photo. Cool and warm-toned photos alike will give you a vintage look, so experiment with both to decide which look you're after.
2. Add grain
Have you ever looked at vintage photos and noticed the grainy texture that often resulted from film photography? When the film was processed, there would often be small particles of metallic silver that would leave a grittiness on the finished photos. While this is a characteristic of many old photos, it's also easy to achieve with most photo editing apps, including Photoshop Express, Snapseed, and Lightroom Mobile.
3. Experiment with texture (scratches, dust, etc.)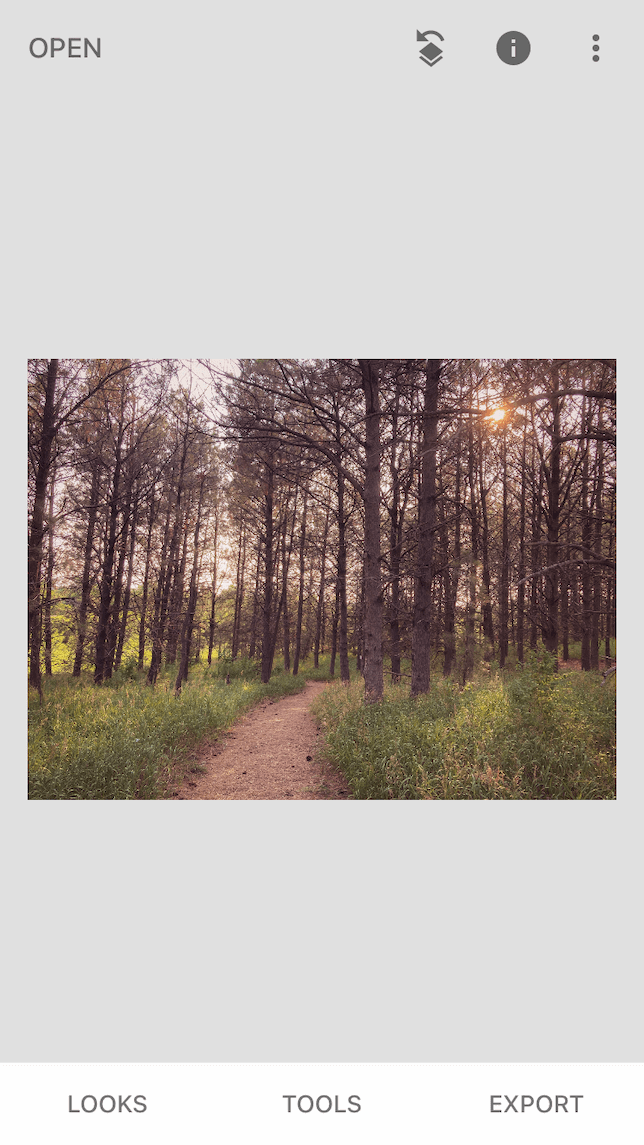 Textures are a fun addition to vintage photography and emulate the natural imperfections that always seemed to show up on photos captured on film. Many photo editing apps have some type of texture overlay. In Snapseed, the Grunge Tool provides several different texture overlays to which you can make infinite adjustments. In the Lightroom app, you'll find different textures under Overlays. Choose from Grunge, Vintage, or Scratches for dramatic or subtle effects.
4. Add lens flare
Natural lens flares are difficult to capture, but there are lots of options for overlays you can use to fake them in your vintage photos. Photoshop Express has a nice selection of lens flares to choose from. You can change the opacity so that your vintage photos look more natural or more artistic, depending on the look you're going for.
5. Try black and white
Not all vintage photos need to be black and white, but it's certainly a good place to start! Black-and-white photos seem to provide that nostalgic mood that photos need to give them a vintage feel. You can start with a black-and-white preset provided by your favorite photo editor and then add a bit of grain and/or texture on top of it.
How to make a photo look vintage in Photoshop Express iOS
Photoshop Express has some great tools to help you create authentic-looking vintage photos. Here's an overview for a basic retro look using Photoshop Express. Your workflow may be slightly different depending on the look you're going for, but we're going to adjust the colors and add some grain and texture for that old-school vibe.
Below is the before shot.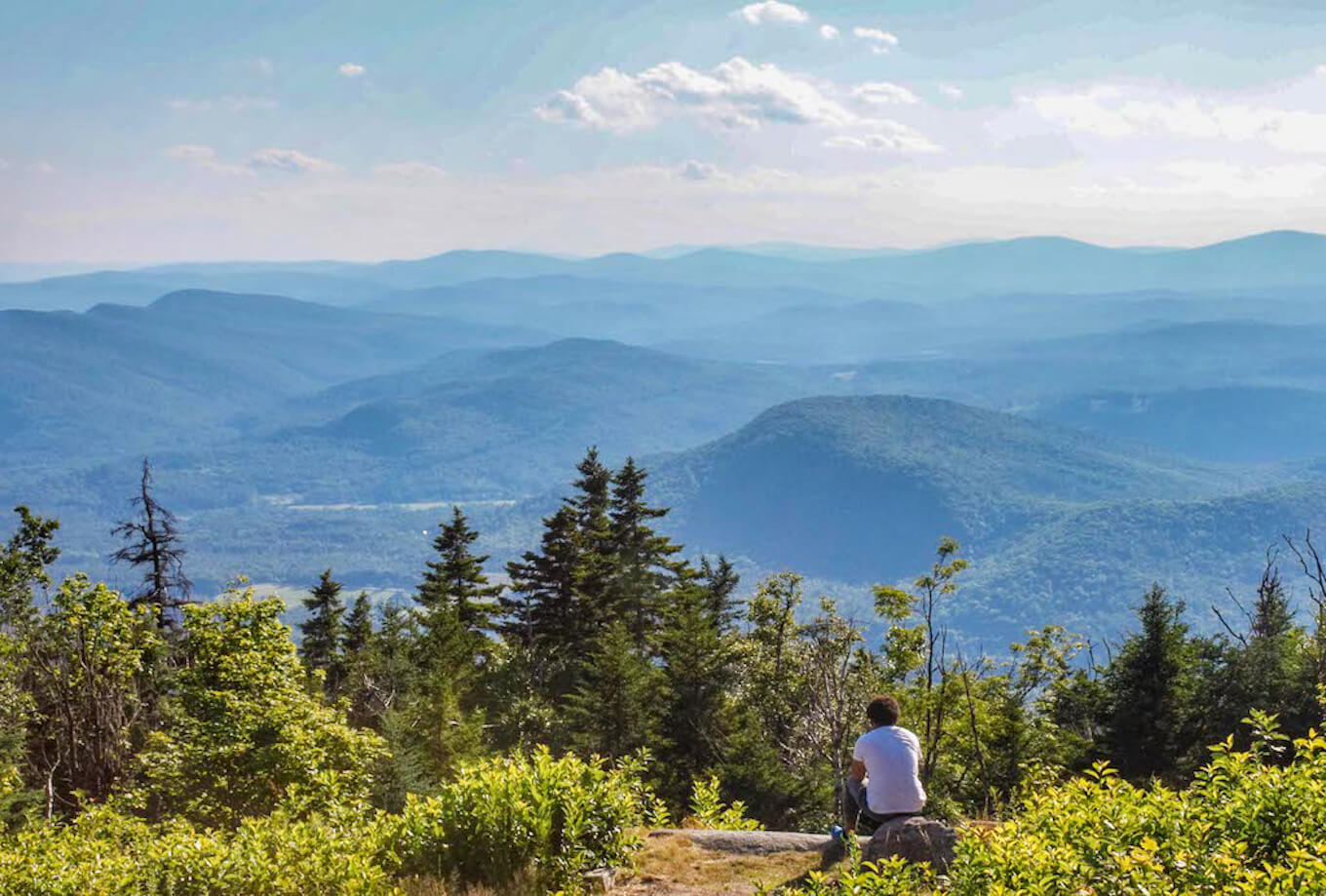 Here are the instructions for creating a vintage photo using Photoshop Express:
Open your photo in Photoshop Express.
Under Adjustments, tap Saturation and move the slider to the left to tone it down a bit.
Tap Temperature to make your photo a bit warmer or cooler. In our example, we're going with a warmer tone.
Tap Overlays and choose Scratches. Pick an effect that works for your photo, then use the slider to tone it down and make it look more natural.
When you are happy with the results, tap the share icon to save your vintage photo to your Camera Roll.
The following is the finished result.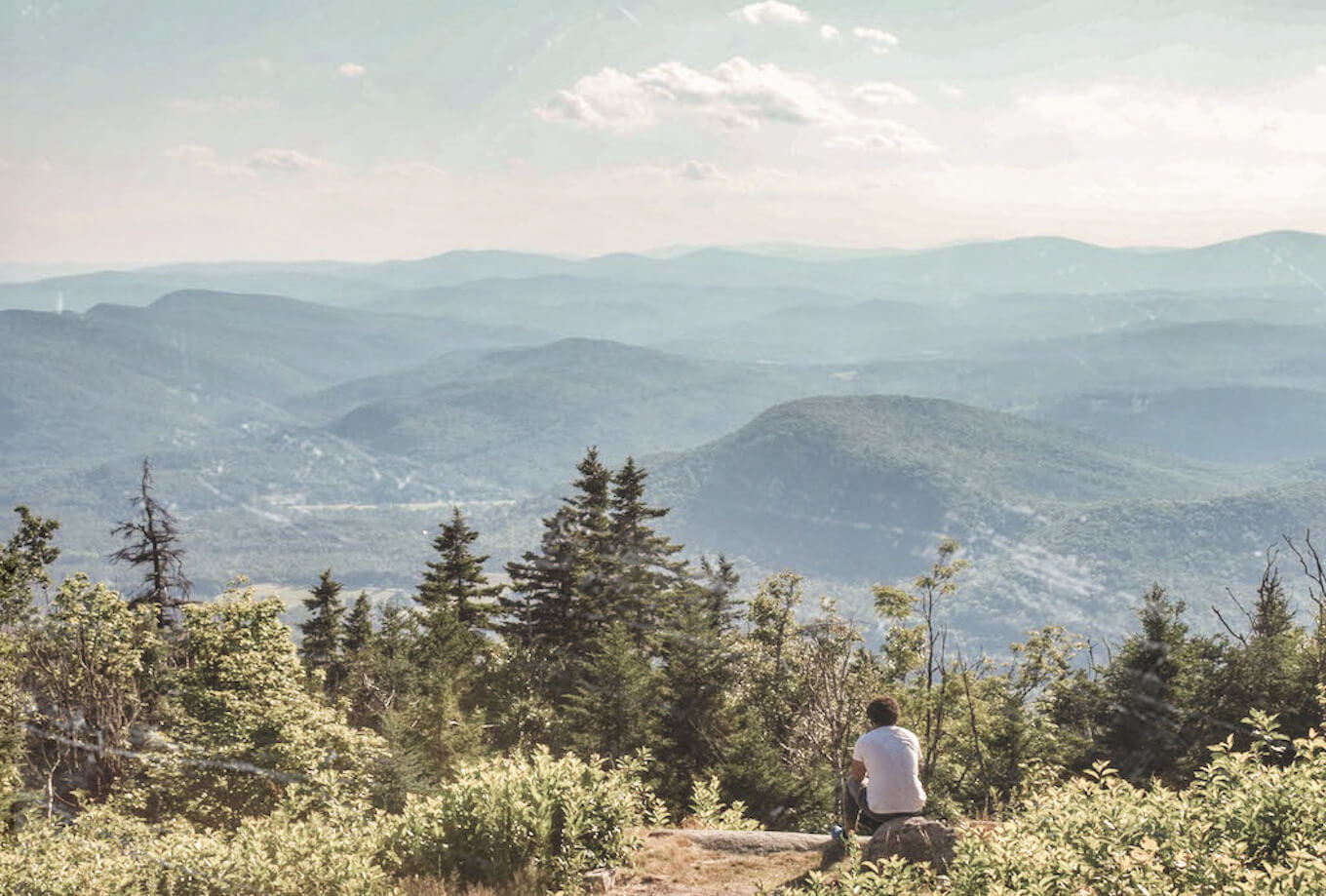 How to do vintage photo edits in Lightroom iOS
Lightroom is another great app for creating vintage photos from modern images. For the sake of consistency, let's use the same photo as the one above and give it a different vintage feel:
Open Lightroom on your iPhone and choose the photo that you want to work with. You may have to import it from your Camera Roll.
Tap Color and then use the sliders to tone down the saturation and vibrance while increasing the temperature.
Tap Effects and increase the texture and grain.
Move the Vignette slider to the left to make the edges darker than the rest of the photo.
Tap the share icon and export your photo to your Camera Roll.
Best apps with vintage photography effects
If you don't want to mess around with custom editing, you can also find dozens of presets that will give you vintage photography effects with a single tap. Here are some of our favorites.
1. Instagram: Slumber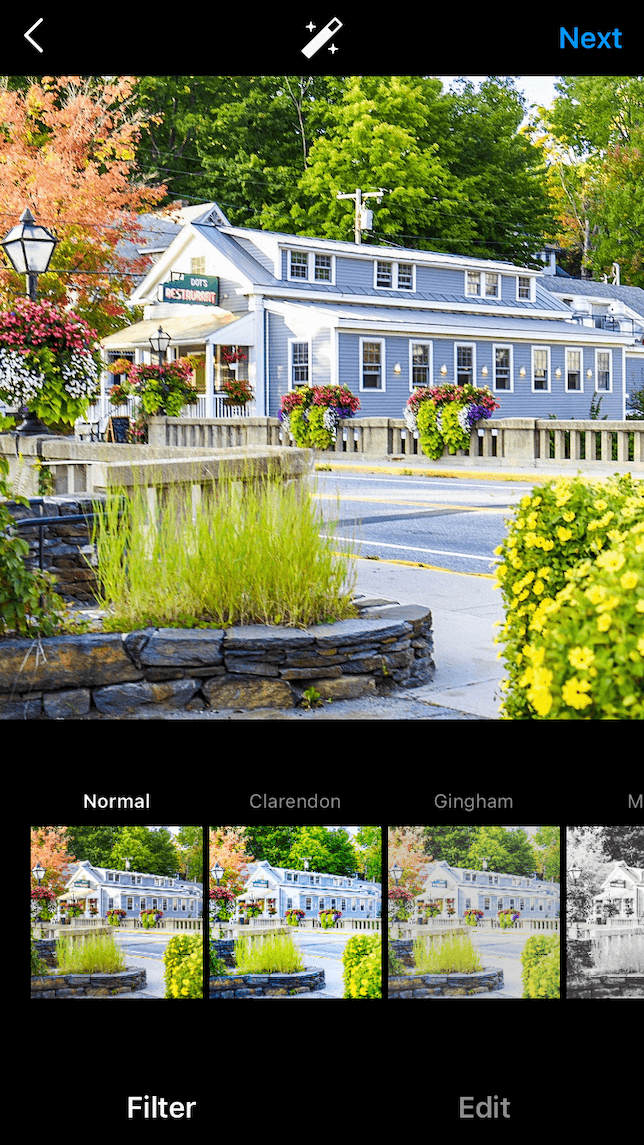 If you already edit and post photos on Instagram, why not make it easy and use one of their gorgeous filters for a quick vintage look? Our current favorite is Slumber, which gives your photo a dreamy, desaturated look straight out of the 1970s. Slumber is great for selfies and street scenes, but try it on landscapes, still life photos, and even food for all kinds of unique looks.
2. VSCO: M5
VSCO is beloved by photographers for its huge array of presets, many of which emulate different film styles. The app currently comes with a dozen free presets. If you want access to the hundreds that are available in their library, you'll have to pay $29.99 for the annual subscription. Of the free presets, we love M5 for a moody vintage look. All of the M series filters are desaturated and mellow, providing the vintage hues that were common in the 1970s.
3. 1967: Retro Filters & Effects: Old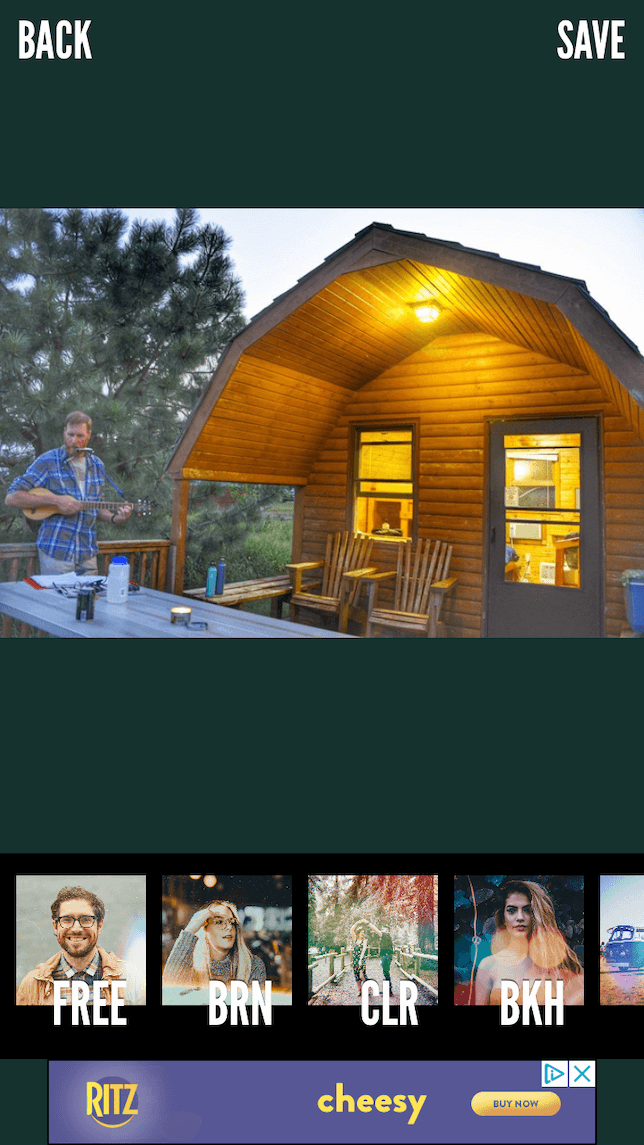 1967: Retro Filters & Effects has an incredible variety of vintage filters reminiscent of old-school analog film cameras. Effects include both black-and-white and color filters with different overlays, including great textures and light leaks. Our favorite is the Old series of filters, which includes 55 presets with different vintage effects. Tap the filter once to see how it changes your photo. Tap it again for slight variations, then adjust the opacity and dust sliders until it's exactly the way you want it.
1967: Retro Filters & Effects on the App Store
4. RNI Films: Fuji FP 100C v.2
All of the filters available through RNI Films are named after the film they are trying to emulate, and there are more free filters available here than in any of the other apps listed. There are filters based on instant cameras, slides, negatives, and other obscure vintage looks, making it a fun app for experimenting with different looks. Fuji FP 100C v.2 is from the Instant camera collection. It is extremely desaturated with cool overtones — perfect for winter landscapes or stark, minimalist photos. While many of the filters are available for free, there are additional filter packs you can buy to round out your collection.
5. Afterlight: Ashbury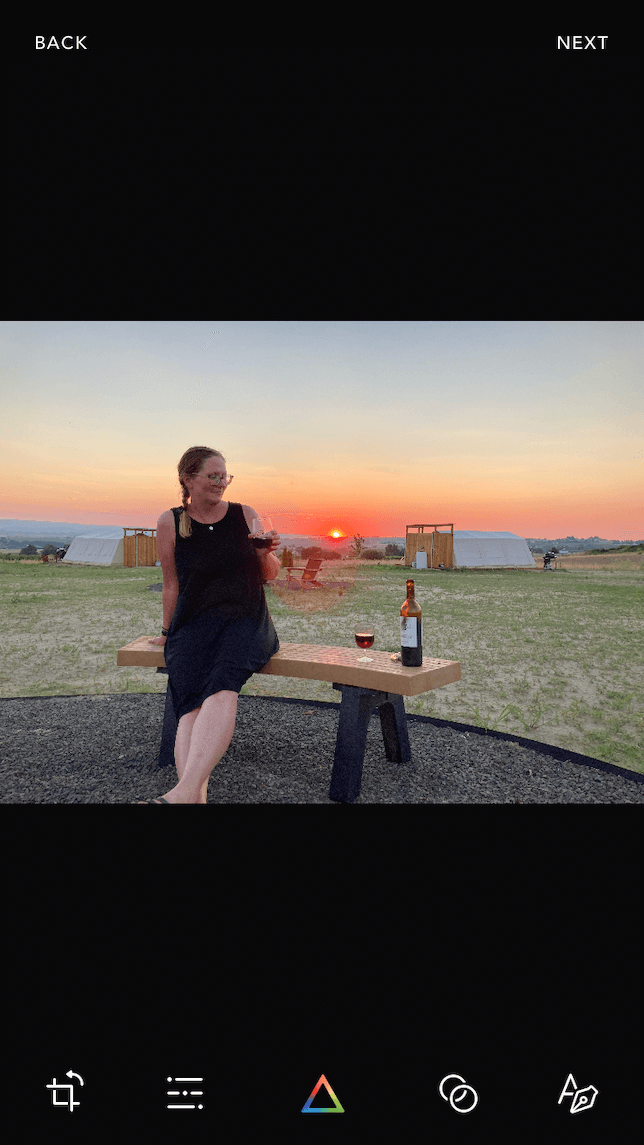 The Afterlight filters have more than 130 filters created by photographers, as well as additional textures and overlays for a perfect vintage look that you won't find anywhere else. The Ashbury filter gives photos a warm glow while creating soft skin tones for portraits. It's just one of the many retro filters available on Afterlight. Ashbury is free to use, but many of the filters require a subscription.
Vintage photography is a great fit for anyone with a natural artistic flair who already loves to take photos. The editing process adds depth to your photos, and the results will be strikingly unique based on your personal style. Give vintage photography a try and take a step back in time.