Apple has made it quite easy to record your iPhone screen with native features, but what if you want to do more to your video while or after you record it? There are tons of screen recorder apps on the iOS App Store that can help you do just that. Whether you're trying to create tutorial videos, app demos, or even stream gameplay footage, here are 10 best screen recorder apps for iPhone you can download.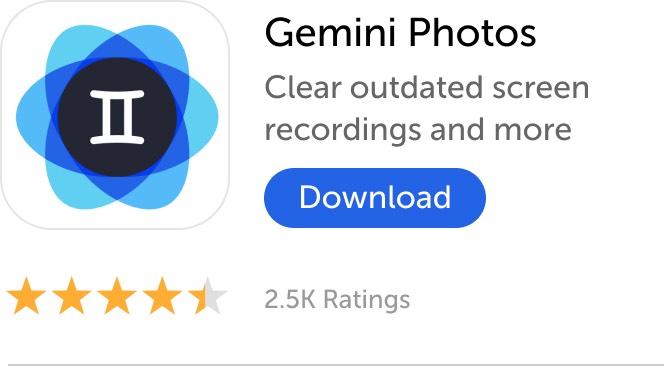 The best screen recorder apps for iPhone
Obviously, one way to record your screen is with the built-in iOS screen recorder, but some apps can take your recordings to the next level. To help you sift through all of the available apps, here are the best screen recording apps you can download to record your iPhone screen:
TechSmith Capture
Record It!
Web Recorder
Screen Recorder – Livestream
AirScr Screen Recorder
Reaction Cam
Screen Recorder – Record it go
DU Recorder
Screen Recorder +
Screen Recorder Pro
1. TechSmith Capture: Best screen recorder app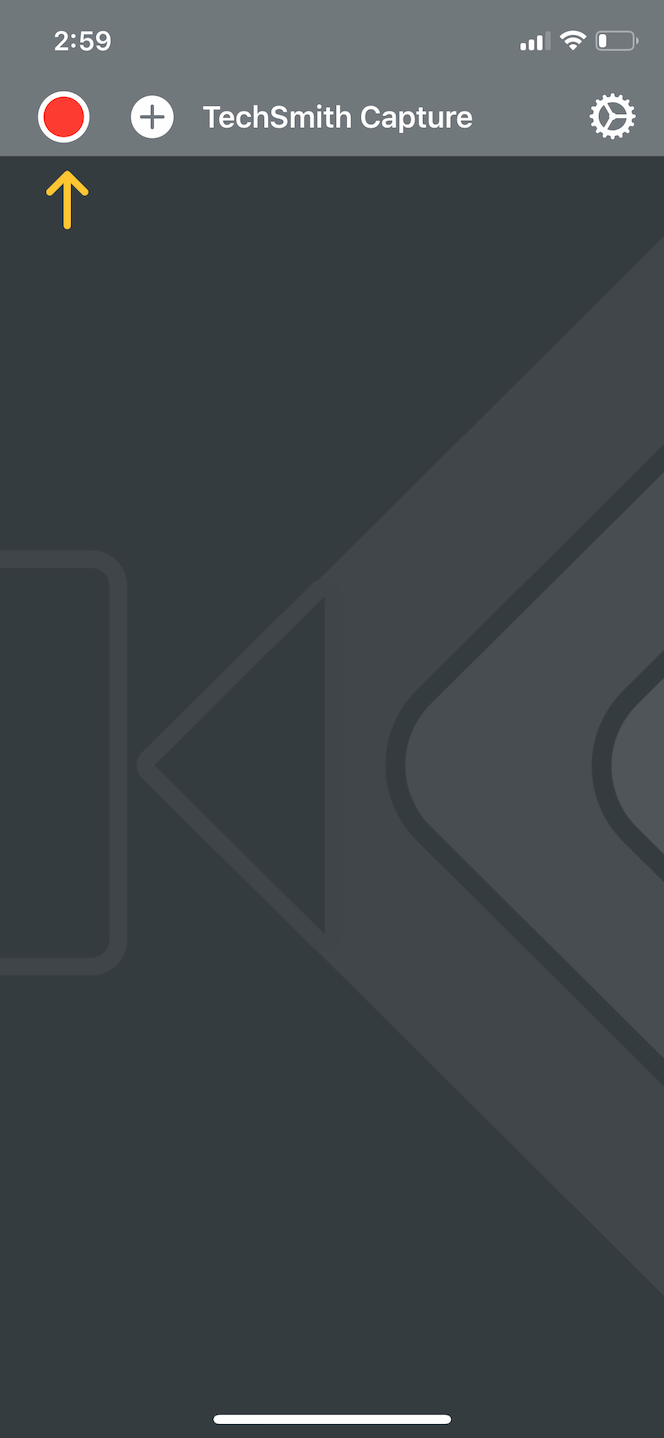 If you do any screen recording on your computer, you may recognize TechSmith from its Camtasia suite of apps. With TechSmith Capture, not only can you record your screen, but like other apps, it will record your microphone so you can add narration or voice-overs to your videos.
After you finish your recordings, they're all kept in a well-organized library in the app where you can review, delete, and share them. If you're using Camtasia on your computer, you can also share your videos directly from your device to your computer without ever leaving the app.
TechSmith Capture on the App Store
2. Record It!: Screen recorder with facecam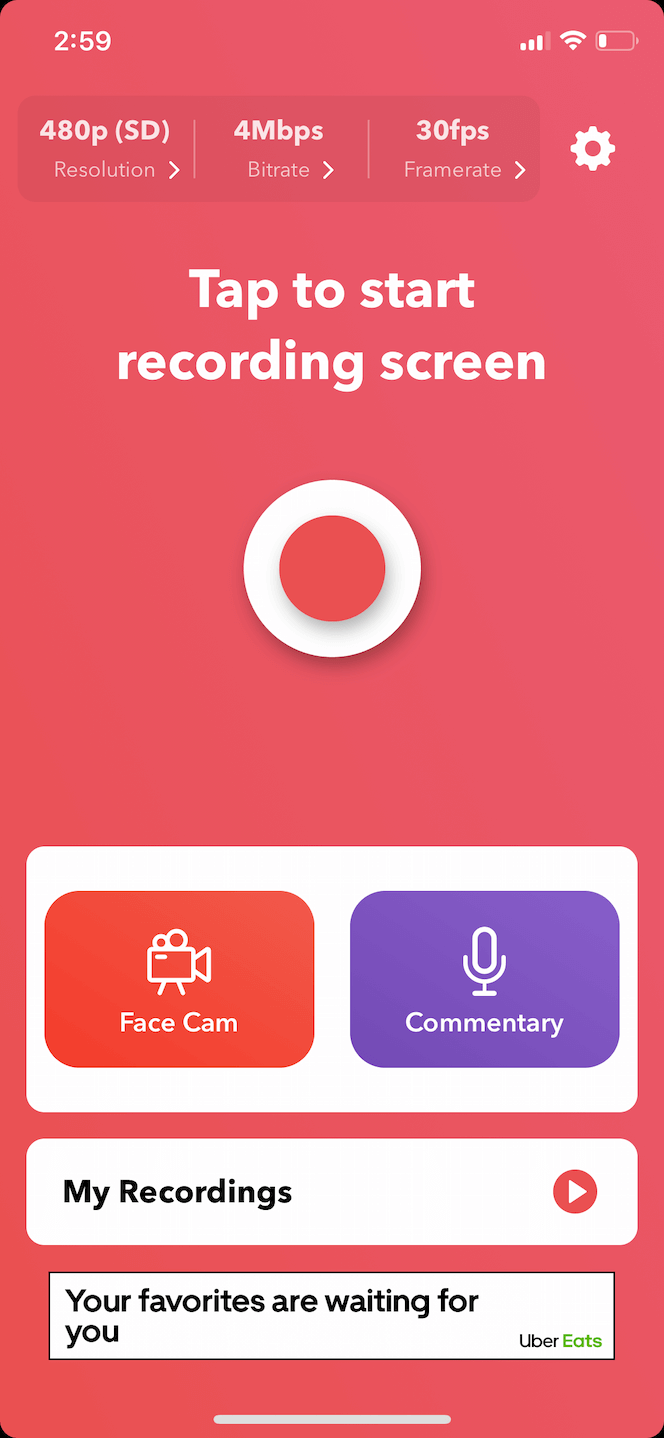 Not only does Record It! let you record your screen and audio at the same time, like the native screen recorder in iOS, but it also lets you record using your front camera to capture your reactions to the screen. This can be helpful if you're creating videos for YouTube or other social media sites like Instagram because it will allow your viewers to see your face while you're talking and see your screen simultaneously.
Record It! also allows you to import old recordings from your Camera Roll and add video reactions, audio narrations, and other annotations to them.
3. Web Recorder: Capture your iOS browser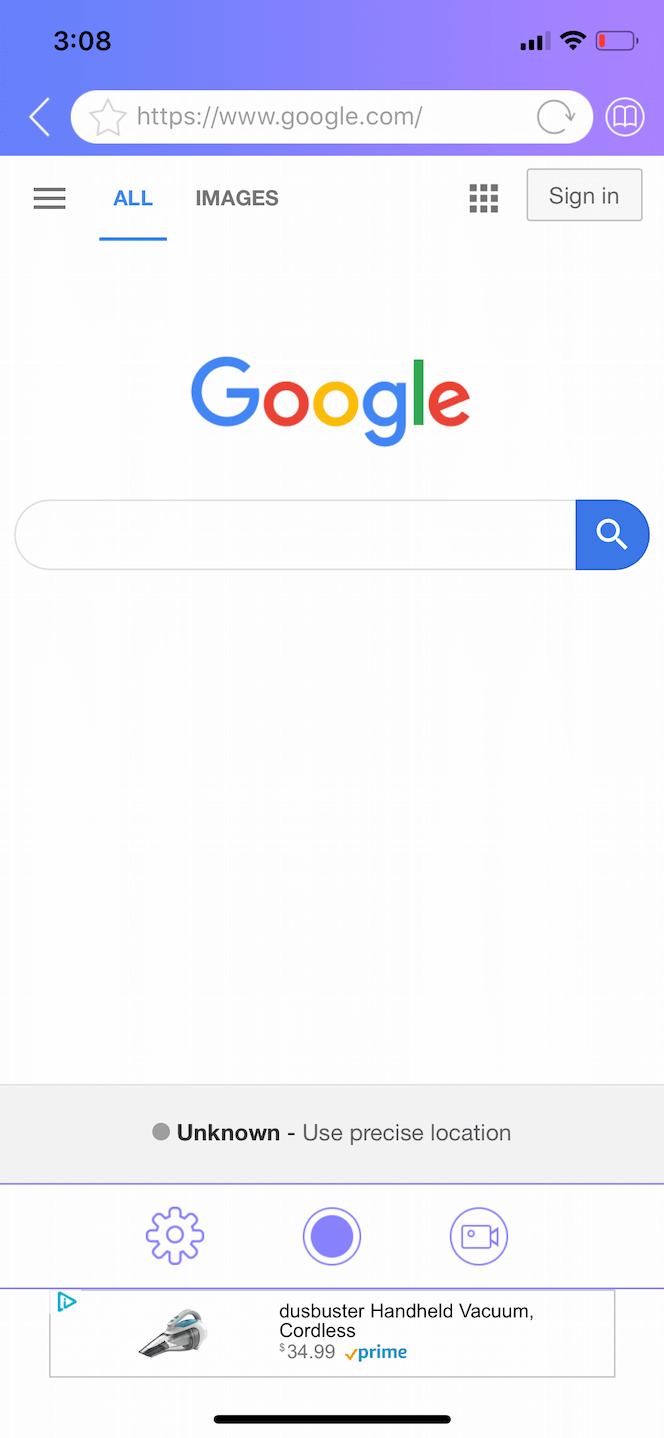 If you want to record things in your browser, then Web Recorder might be the app you're looking for. It acts as its own web browser and only records what's happening on the web page itself. So you don't have to worry about notifications popping up or cropping it later to get rid of things like the time or your data connection.
After you've finished recording, you can also save and share the video directly from within the app.
4. Screen Recorder – Livestream: One of the best screen recorders for iPhone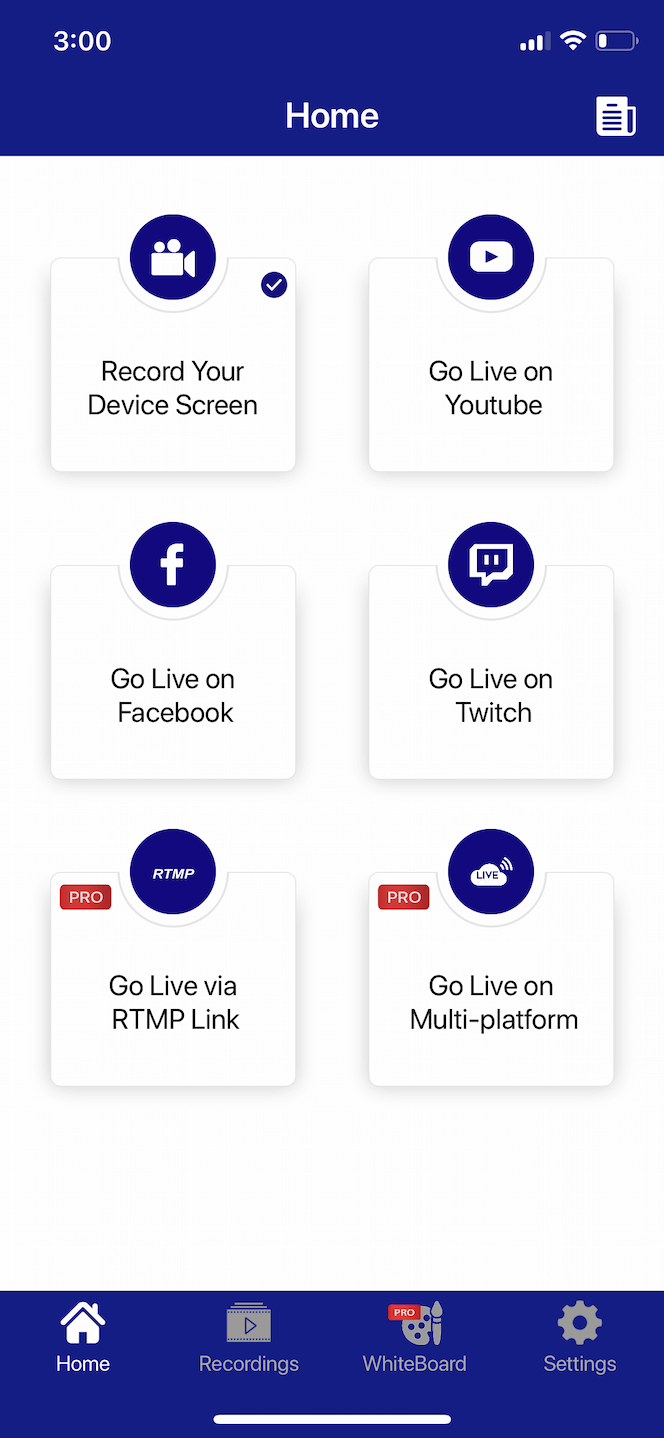 Screen Recorder – Livestream might be the app that can do it all. It can record or broadcast your screen to various platforms, and it has a powerful video editor that allows you to trim, crop, or merge your recordings. You can also create a custom watermark if you want to put one on your videos. Plus, it has a whiteboard feature, which is great for annotating or showcasing your drawing and painting skills.
Screen Recorder – Livestream on the App Store
5. AirScr Screen Recorder: A recorder and editor app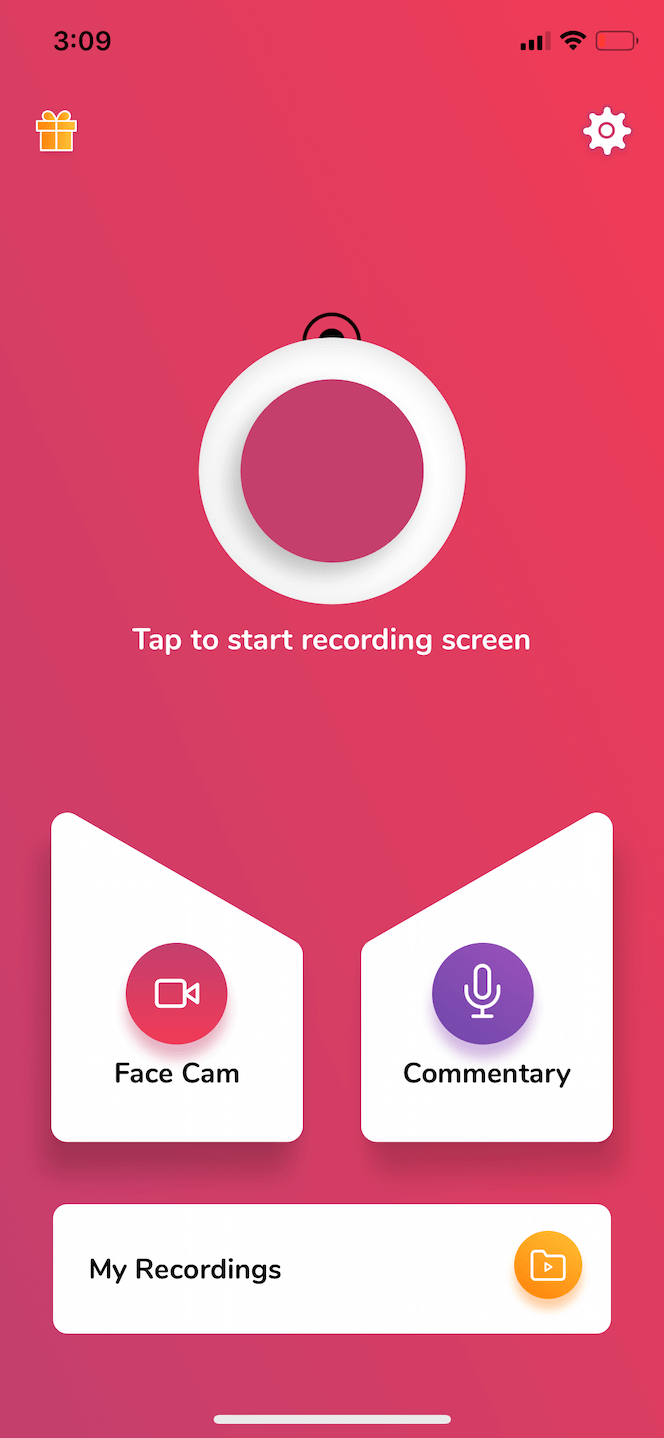 While you can capture your screen and audio with AirScr, where this app really shines is with its editing features. After you've finished your recording, you can edit it down, combine it with other recordings, add a reaction using the facecam, and even record voice-overs for your videos. This app gives you a lot of control over your recordings that other apps would require you to download an additional video editor to achieve.
6. Reaction Cam: Best screen recorder for iPhone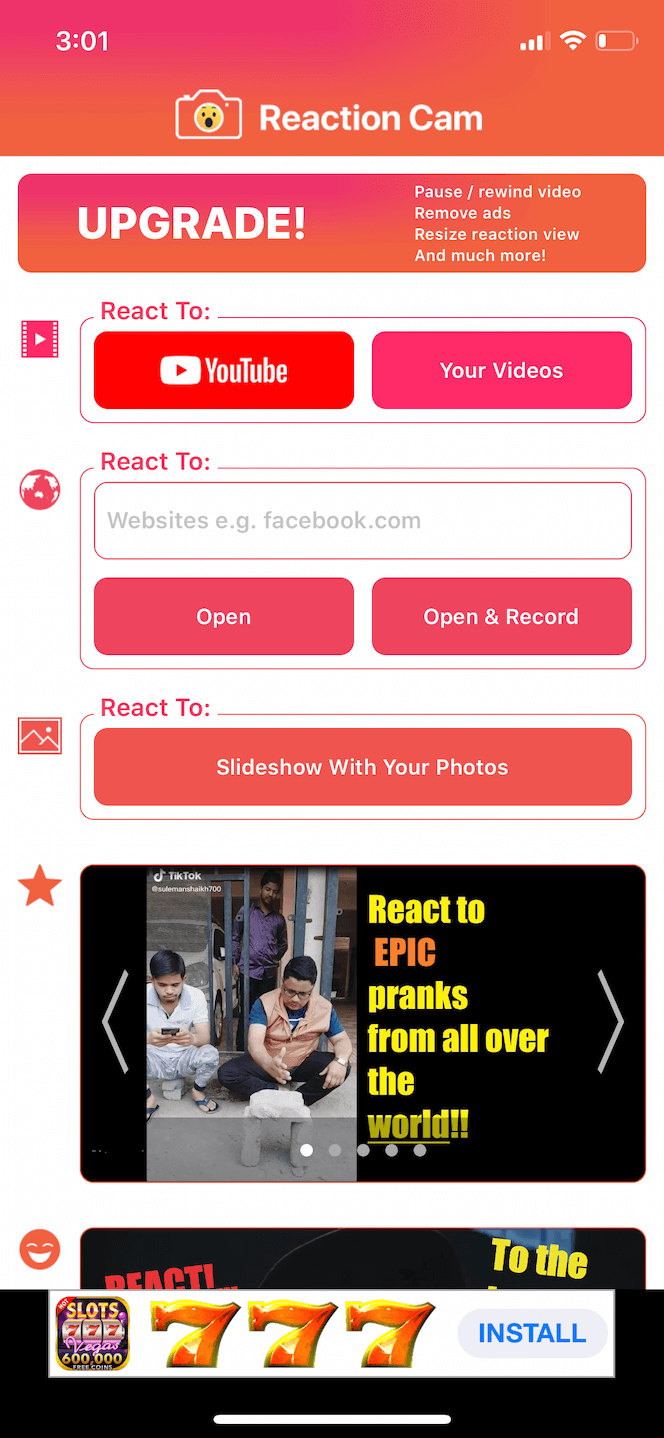 Reaction Cam is a little different than the other screen recording apps on this list because it's more about recording you than your screen. This is great if you're recording a reaction video. Just as its name suggests, it records your screen while playing back various videos from around the internet, and it films you as you react to watching them.
Similar to the app Web Recorder, it not only records videos from YouTube or Instagram but will also let you record other webpages and will film your reaction as you navigate to those sites. This could be useful if you're creating videos that respond to news or announcements in things like video games or movies.
7. Screen Recorder – Record it go: Record and stream your screen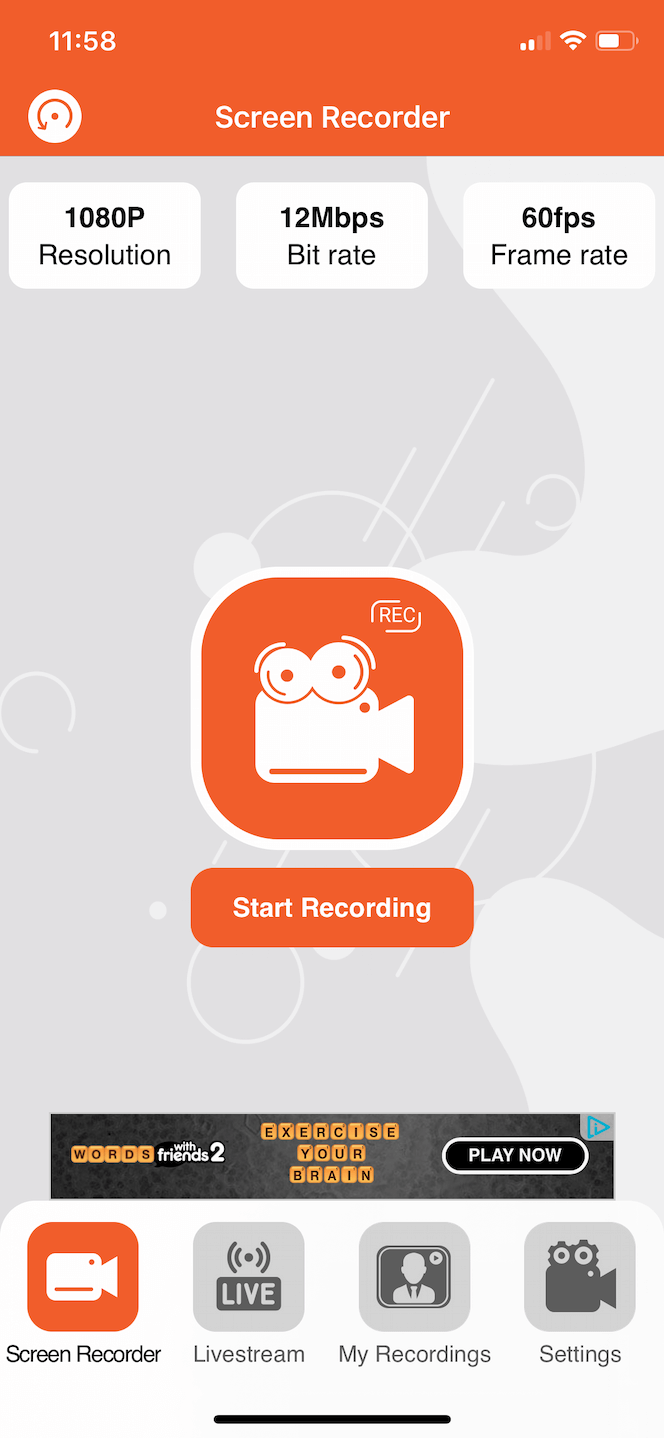 If you're looking for an app that can do live streams and can record your screen, then look no further than Screen Recorder – RecPro. In addition to being able to stream to various platforms like Twitch and Facebook, you also get total control over your screen recordings. You can adjust the resolution and framerate before you record, and while editing, you can add filters, adjust the speed, or even record a video commentary. So, if you were hoping to find an app that would record and stream your iPhone screen, then give this app a try.
Screen Recorder – RecPro on the App Store
8. DU Recorder: Record, edit, and stream your screen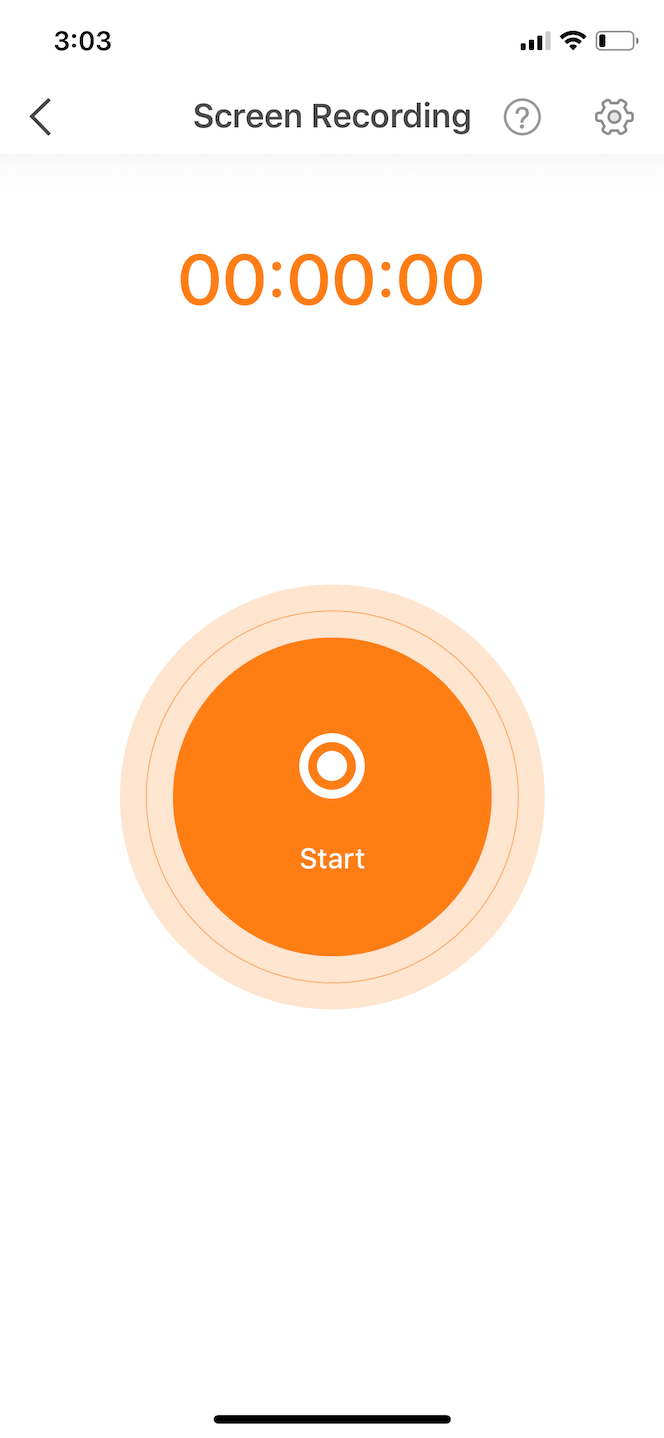 If you're only using DU Recorder to record your iPhone's screen, you might not notice anything special about it. It's all of the other things that the app can do that makes it so powerful. It comes with a suite of editing tools and video filters, but it also allows you to live-stream your iPhone's screen directly to YouTube, Facebook, or even Twitch. It is free to download but will stamp a watermark on all of your videos. You can get rid of the watermark by upgrading it with an in-app purchase.
9. Screen Recorder +: Do more with your recordings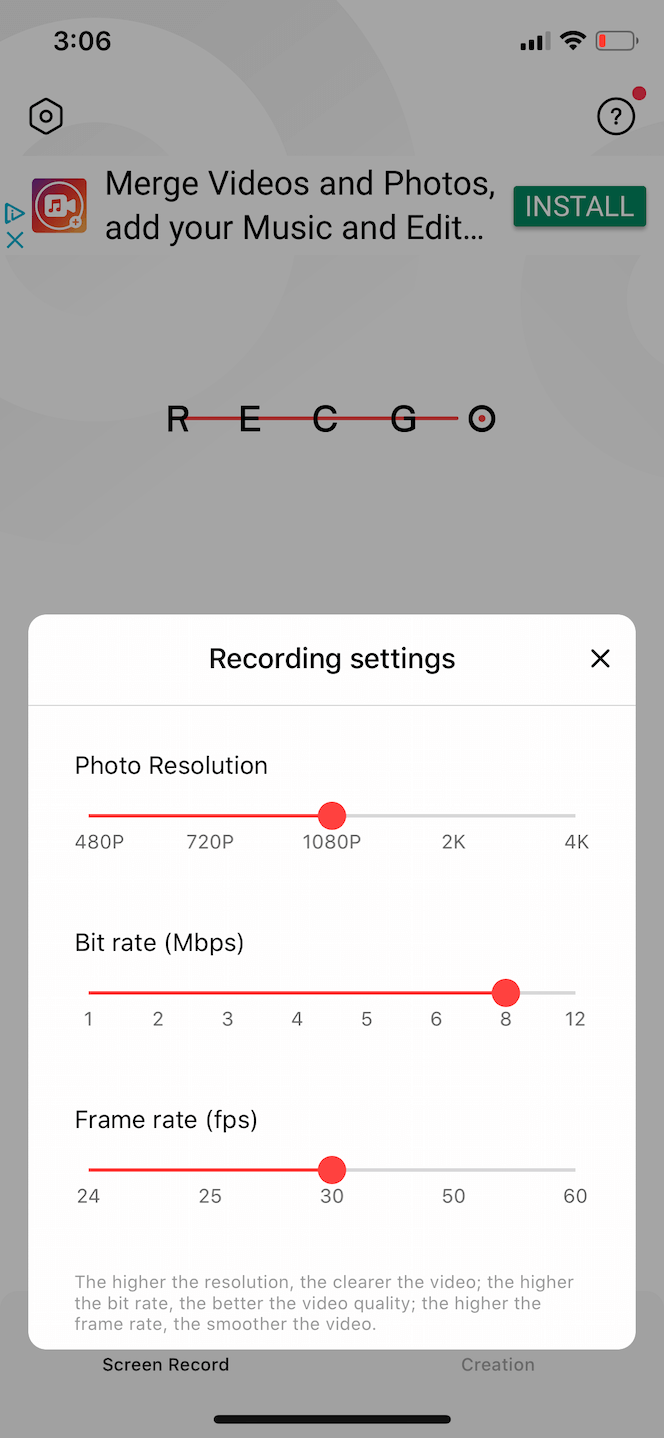 Screen Recorder + will really step up your screen recording game. It's one of the few apps that supports 2K and 4K resolutions for a cleaner and more crisp video. It also offers a full timeline editor, so after you finish recording, you can trim or crop your video, film a reaction, or even record narration. And when you're down with the video, you can start your upload to YouTube from the app, so you're doing everything, from creation to upload, all within Screen Recorder +.
Screen Recorder + on the App Store
10. Screen Recorder Pro: Elevate your videos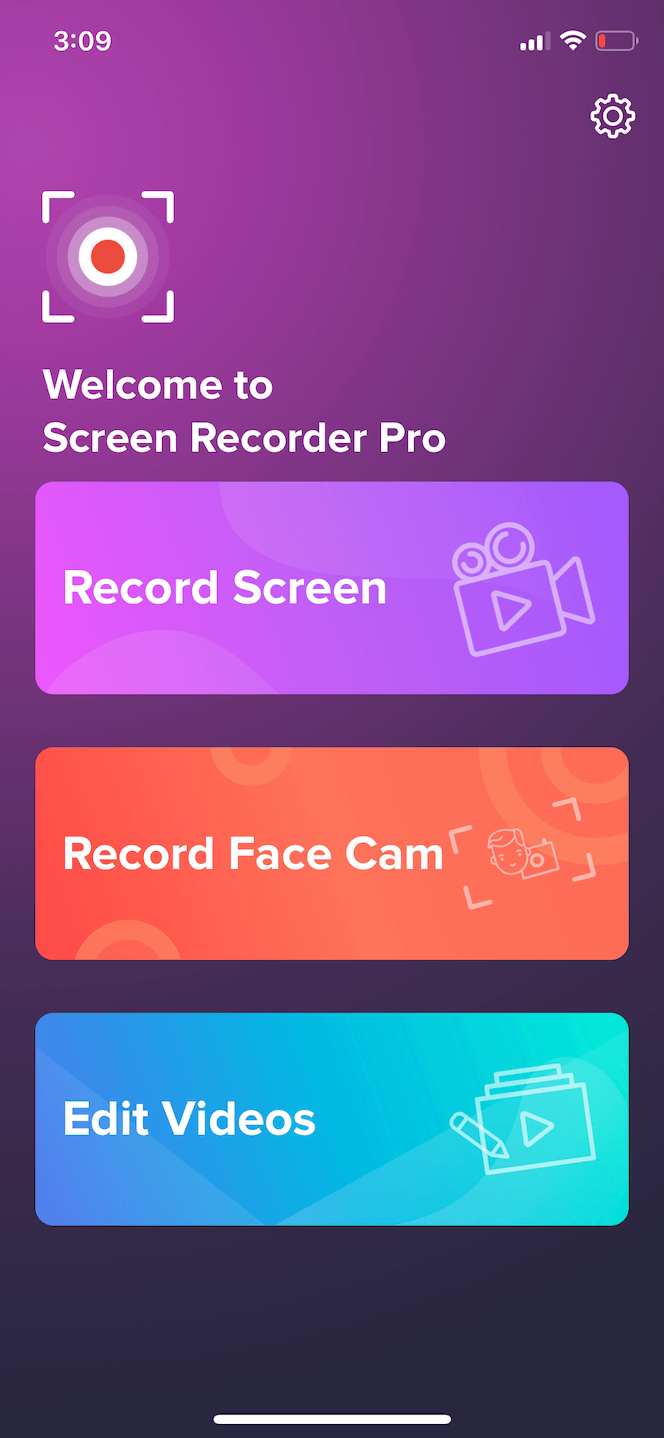 With Screen Recorder Pro as the name suggests, you can record your screen like a pro, but you can also capture audio, edit your videos and record yourself talking to the camera. One of the great features of Screen Recorder Pro, though, is its annotation tools. Not only can you drop stickers to help draw attention to a particular area of the screen, but you can also draw with the brush tool, similar to how you'd use this feature in Instagram or Snapchat.
Screen Recorder Pro on the App Store
While it might be easier to just stick to the native screen recording tool in iOS, there's so much more you can do with your videos. It all depends on what exactly you want to do with them. Hopefully, this list has helped give you some ideas and inspired you to try new screen recorder apps and their features. If you create content often, you might also wonder how to post GIFs on Instagram, which we covered earlier.