If you're looking for a way to capture magical nature photos with your iPhone, try forest photography! From the smallest mossy rock to the tallest trees, the woods are full of beautiful surprises, and taking well-composed forest photos is a great way to capture all that beauty. Here are some forest photography ideas for your next woodland adventure.
How to shoot great forest photos with an iPhone
In many ways, shooting in a forest setting is ideal for iPhone photographers. Harsh sunlight is usually filtered out by trees, and you aren't capturing far-away subjects that might appear blurry in photos. Here are a few general tips for taking stunning forest photos.
1. It's all about the light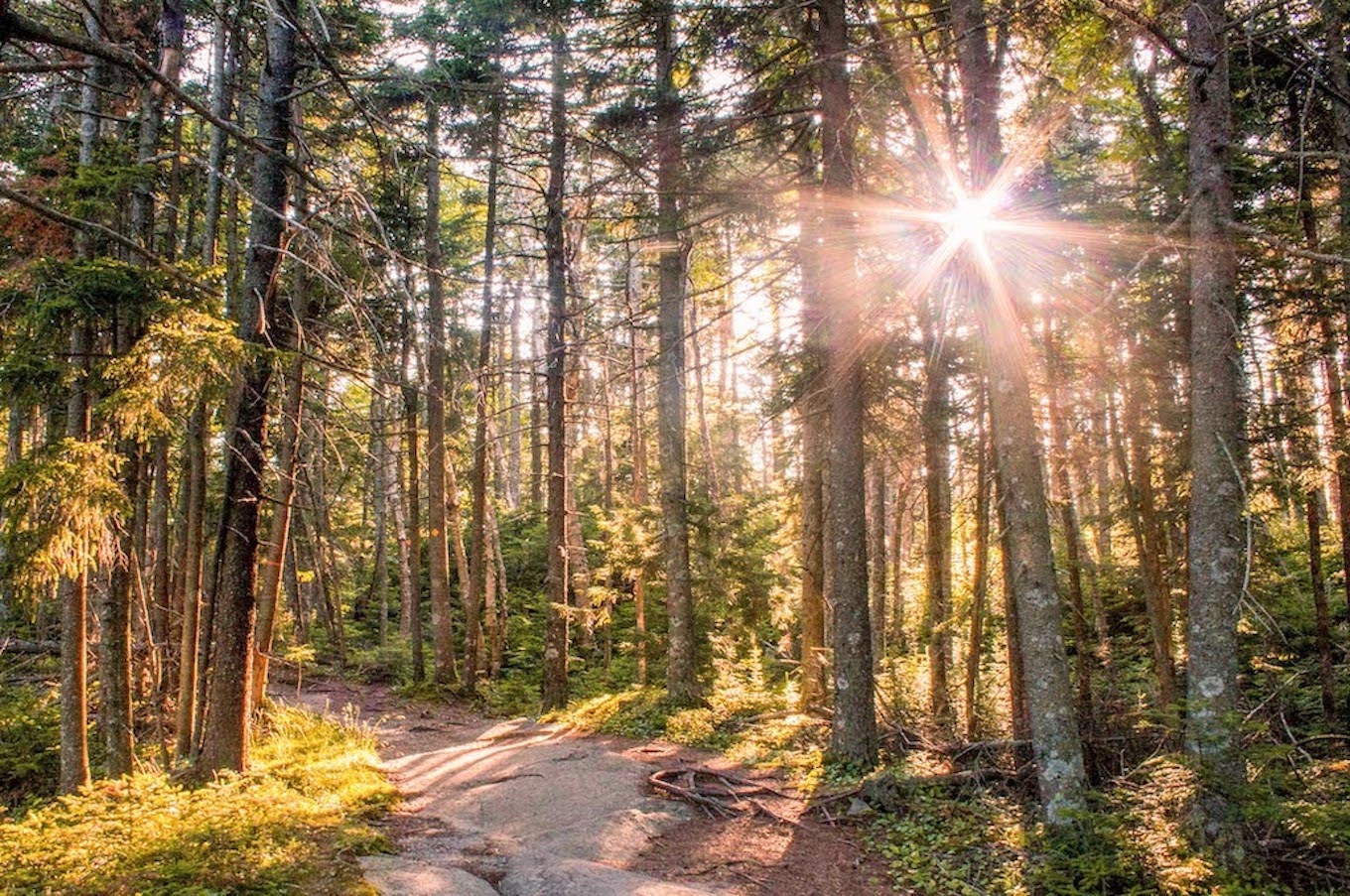 Because trees will act as a light filter, you will generally be dealing with dappled sunlight, full shade, or dim light. For the best results, seek out what little light you can find and make the most of it. The golden hour, just after sunrise or before sunset, is a great time to capture the sunlight through the forest.
2. Use the AE/AF lock for clear, bright shots in lower light
By pressing down on your iPhone screen, you can lock focus and exposure to achieve a sharper image. Focus on the part of your image that you want to highlight and use the sun icon to adjust the exposure. Increasing the exposure is useful for brightening up dark woodland images.
3. Shoot different compositions of the same scene
Forest photography gives you endless opportunities for exploring different compositions. From the tiniest leaf to expansive forest landscapes, practice zooming in and out to explore all of your options. You'll truly see the forest for the trees.
Winter forest photography tips
Photographing a cold, gray landscape poses new challenges, both from a technical and a compositional perspective. Snow will make things more interesting, and the stark lines of bare trees make for great minimalist photos. Here are some tips for forest photography in the winter.
1. When not taking photos, keep your phone warm
Nothing drains your phone's battery quicker than shooting in cold weather. When not actively taking photos, keep your iPhone close to your body for warmth so your battery lasts longer. You may also want to bring along a portable charger so you can shoot without interruption.
2. Use Burst mode when taking forest photos in the snow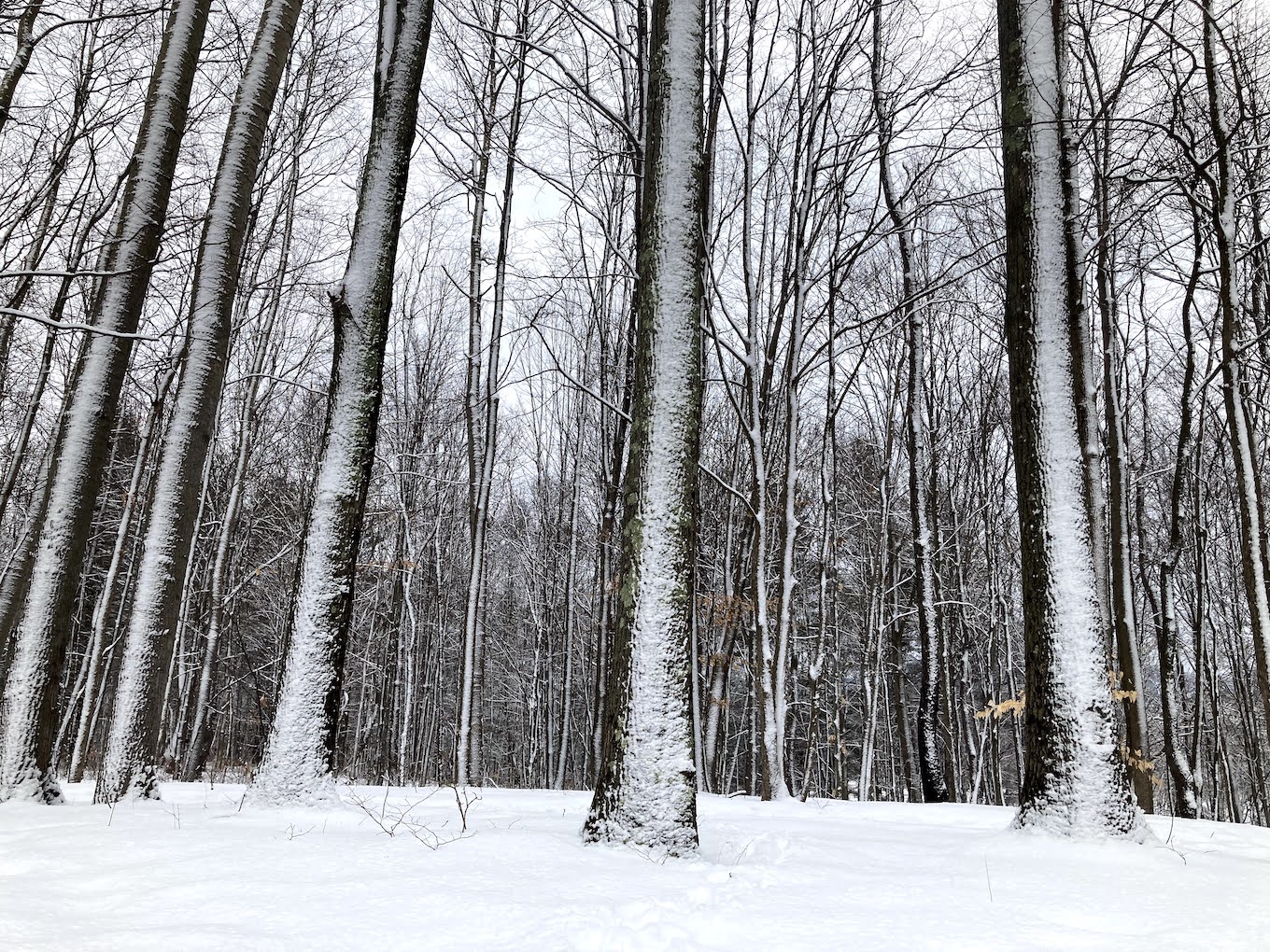 Snowflakes have a pesky habit of jumping in front of your camera lens and causing large swaths of your photo to be blurry or otherwise obscured. To counteract these effects, take lots of photos when it's snowy so you can pick and choose the best ones. Once you have a composition you like, the easiest way to take several photos is to use Burst mode. Simply hold your finger down on the shutter and pull to the left. Your iPhone will capture a series of images in rapid succession, and you can choose the shots that look the best.
3. Capture details in snowy trees
There's something magical about the way snow sticks to tree branches, making every woodland scene look like something out of a fairytale. When taking winter forest photos, pay attention to the details you find in snowy tree branches and try and capture the contrast of white snow against dark branches.
Forest photography ideas for more interesting photos
Capturing magical forest photos means seeking out the best light and creating the most interesting compositions. Here are some forest photography ideas for creating the most interesting images.
1. Look for scenes that include water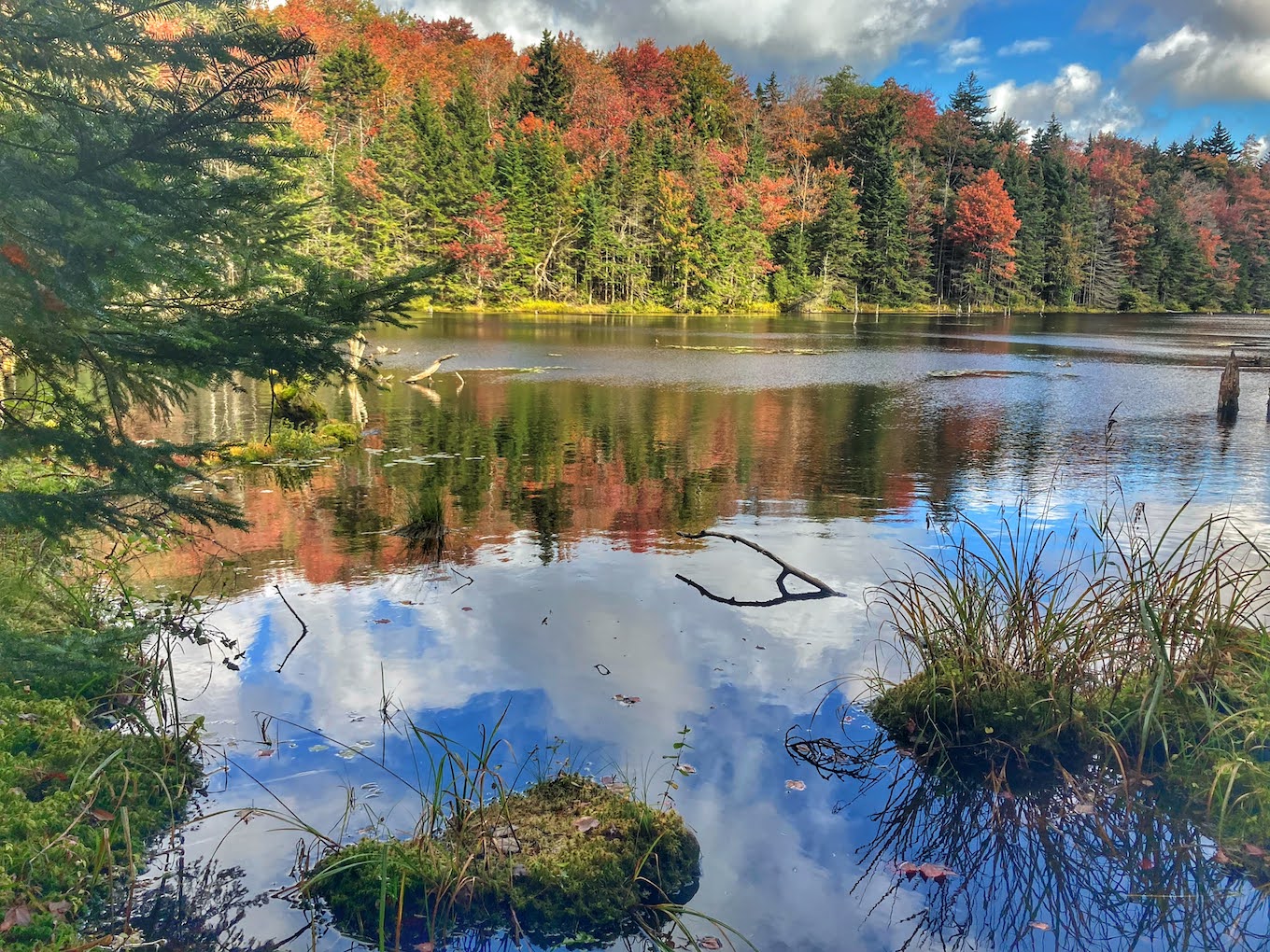 As lovely as trees are, photographing a swath of forest can sometimes result in a humdrum image that lacks interest. But add a bit of water to your composition, and suddenly, you've got something to work with! The woods are full of water features, from small puddles and vernal pools to streams, waterfalls, ponds, and lakes. Seek them out and practice different compositions to make things more interesting.
2. Practice woodland portraits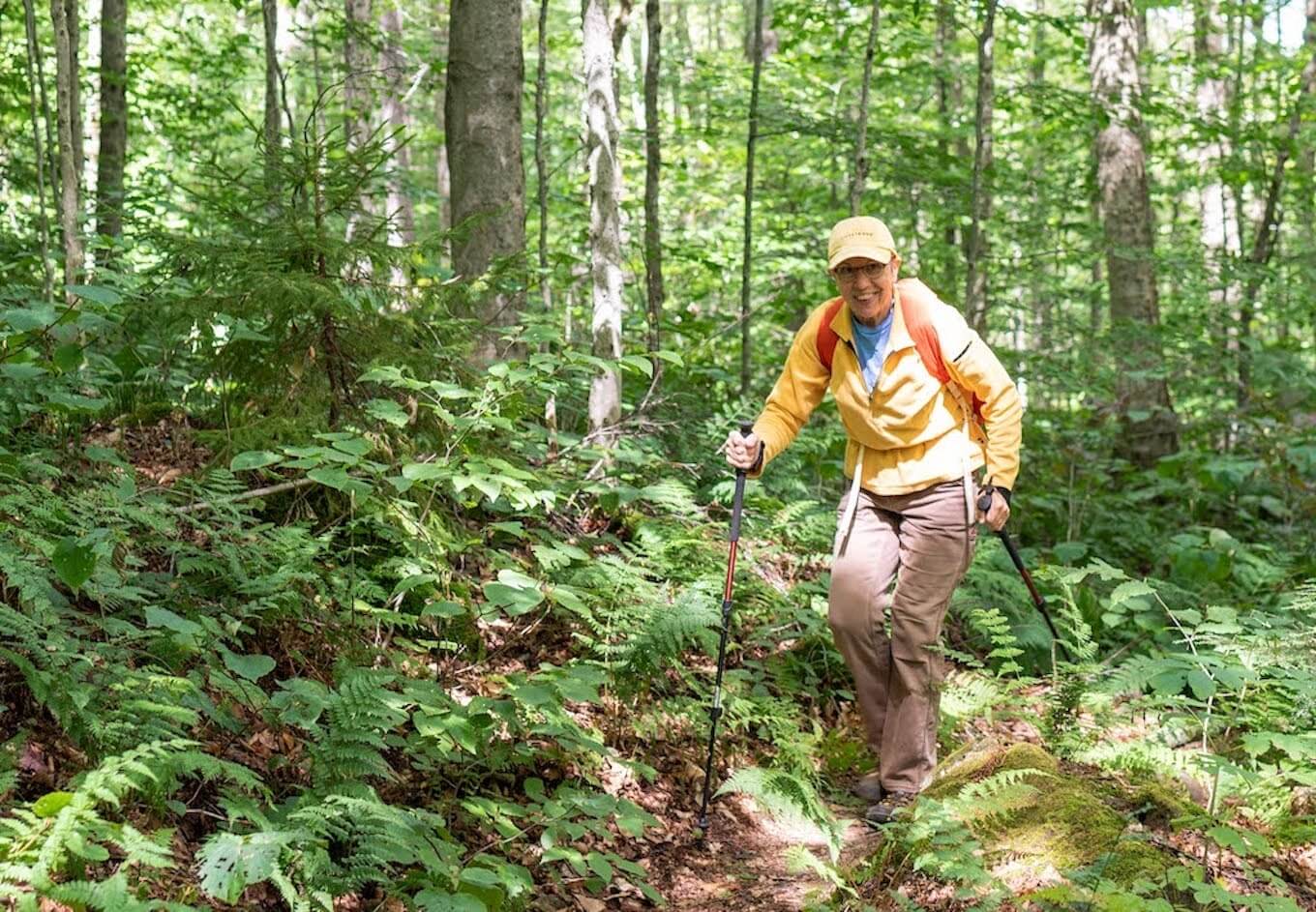 The patterns and colors found in forest settings make wonderful backgrounds for portraits. You can plan your portrait shoot during the golden hour for beautiful warm light, but even when the sun is high overhead, you should get nice, dappled sunlight in the forest below. As with all forest photography, taking woodland portraits requires a steady hand, and we also suggest using the AE/AF lock to ensure that you retain the details in the final image.
3. Experiment with macro photography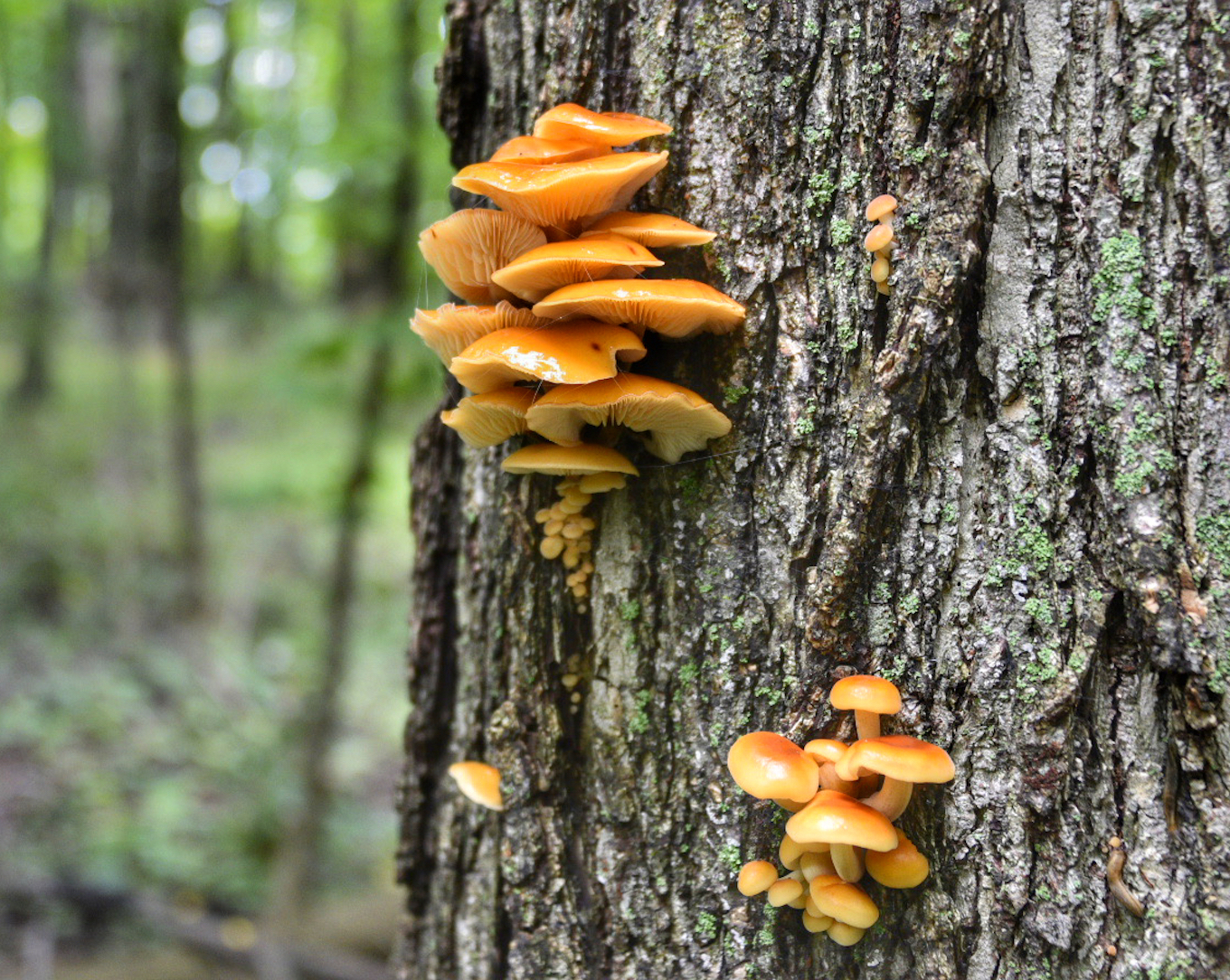 While the forest may seem monotonous at first, all you have to do is look for the smaller details to realize how interesting it really is. When shooting with the iPhone 13, you will see that you already have a Macro mode that you can use to get up close to small subjects. If you don't have Macro mode, you can still take great close-up shots; you just won't be able to get as close. If you fall in love with macro photography, you can purchase an external lens to help you capture the smallest details, whether you're shooting patterns in the bark of a tree or tiny mushrooms on the forest floor.
4. Shoot closer to the ground for a unique perspective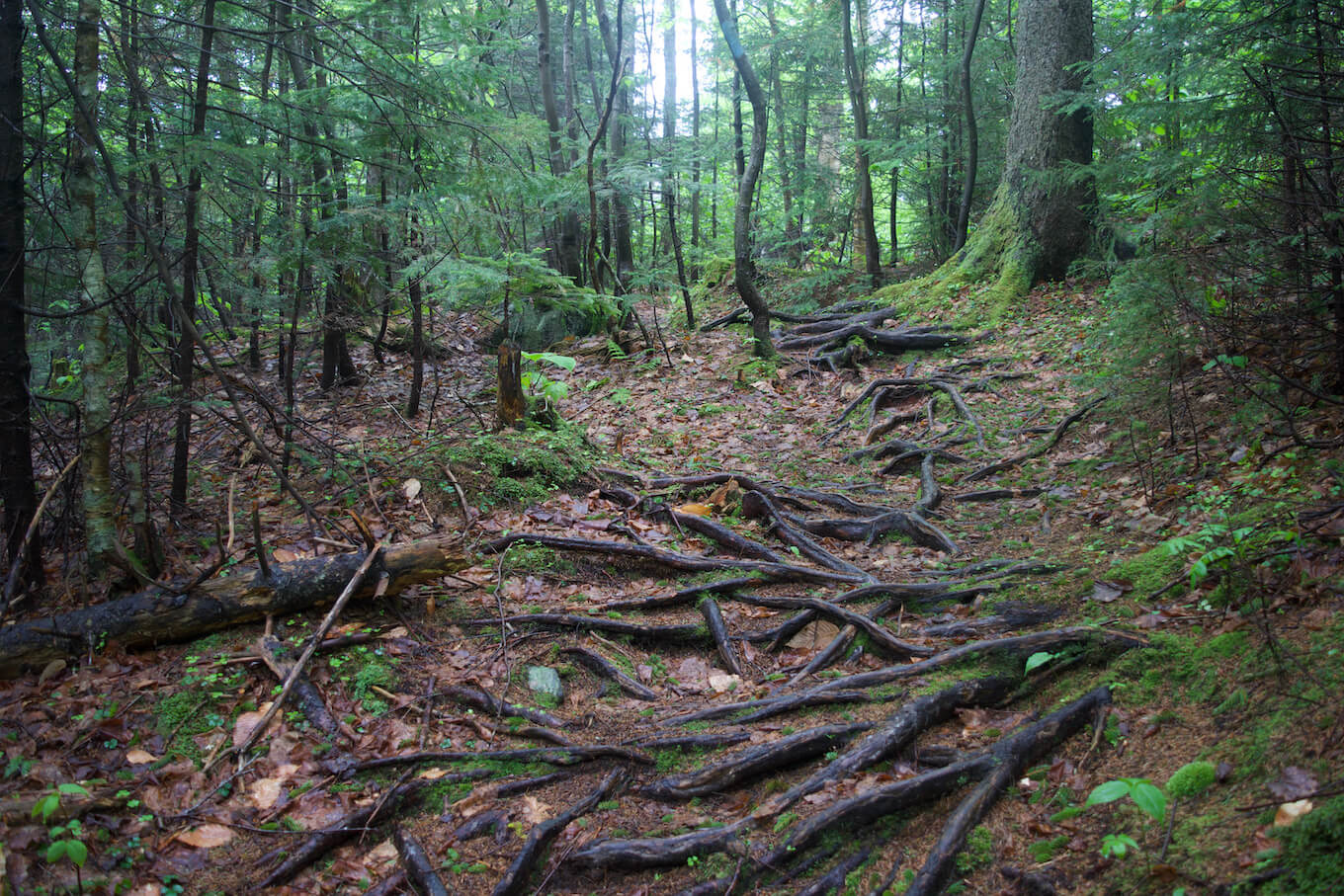 For a totally new perspective, bring your camera down low and shoot your scene from the perspective of a squirrel on the forest floor. From this vantage point, your camera can capture the details of roots and rocks, the massive height of certain trees, and the patterns of leaves in the canopy above. This perspective is a great way to show how impressive the forest ecosystem really is and how small we are in comparison.
5. Shoot the same scene in different seasons
If you visit your favorite forest regularly, you have the advantage of being able to photograph it in different seasons of the year. Capturing the same scene through spring, summer, fall, and winter will help tell the story of the place you love and will inspire you to develop your photography skills.
If you love the natural world, forest photography can be a fun way to learn more about some of your favorite places while looking at the landscape from new perspectives. Your iPhone is an ideal companion for your next trip into the woods — and you'll have the photos to prove it. And if you're looking for more genres to experiment with, check out this guide to event photography we published.