You can do almost everything from your iPhone these days. It's not just a device to make calls or send texts. And it hasn't been that way for a long time now.
However, for the first 10 versions of iOS, it had one glaring problem. You couldn't download any files. Here you had a blazing-fast mini-computer in the palm of your hand. Yet, you still couldn't do one of the most basic features, and that was saving a file.
Well, iOS has come a long way since then. This article will show you how to find downloads on iPhone. Not just your files but also other things like pictures and apps, too. However, the process still remains a bit confusing, so get comfy and let's make it clearer.
Where to find downloads on iPhone
As you read, it wasn't until many iterations of iOS that the mobile device even gained the functionality to save something from the internet. But today, everything is saved into an app called Files, which should come by default on your iPhone. If you don't see it, don't panic. You can download it again for free from the App Store.
Note, however, that if, for some reason, you're still running iOS 10 and earlier, you won't have the Files app. It was introduced in iOS 11, and having this version of the OS installed on your iPhone is the minimal requirement for downloading the app from the AppStore.
Here are the steps for how to find downloads on iPhone:
Open the Files app.
At the bottom, select either Recent, Shared, or Browse.
Then, search for the file you're looking for.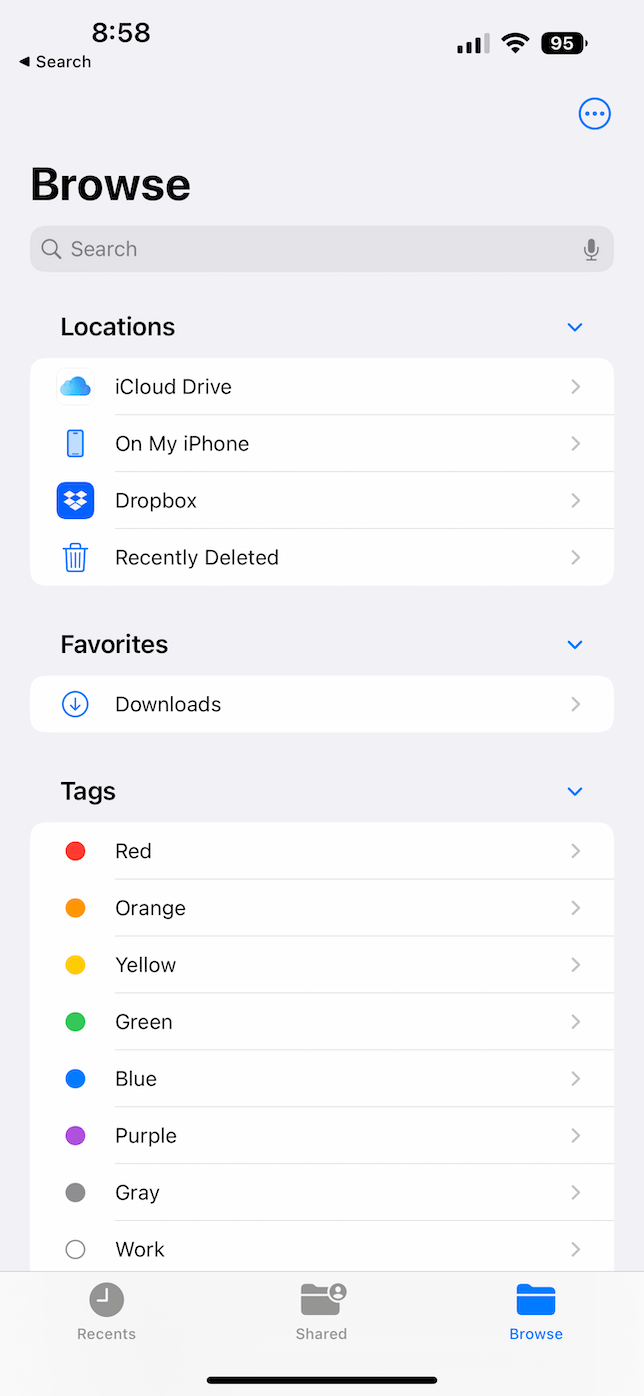 These instructions will help you find things like word documents or presentation decks. But there are some files that might open in other apps.
Pictures and Videos
If you save a photo or a video clip, sometimes they'll save directly to your Camera Roll instead of saving to your Files app. Here's how to check for pictures and videos that aren't in the Files app:
Open Photos.
Tap Library.
Scroll all the way down to the bottom.
Photos and videos can be a little finicky. If it's not the last image in your Camera Roll, then it might be saved under the date the image was captured. Make sure you scroll back to that approximate date as well.
You can also check Albums to find the downloaded files, not the entire Library. For example, browse Imports if someone shared the files via AirDrop or Videos if you're looking for a video file.
Music
Similar to pictures and videos, music or any audio file, actually, can be downloaded directly to the Music app. It means that if you saved a music file from the internet and it's not showing up in your Files app, then it's gone straight to Music.
This is how you can find those music files:
Open Music.
Tap Library.
It should be the most recent ones added to the list.
Downloads
This is where it starts to get a little tricky. Like on your Mac, you can change the default folder that files are saved to. It doesn't have to be your Download folder. Although, that is the one that arguably makes the most sense.
However, if you're not seeing anything being saved to your Downloads folder, this is how you can check and set the folder files are automatically being downloaded to:
Open the Settings app.
Tap Safari > Downloads.
Now, select the folder you want to be your default location.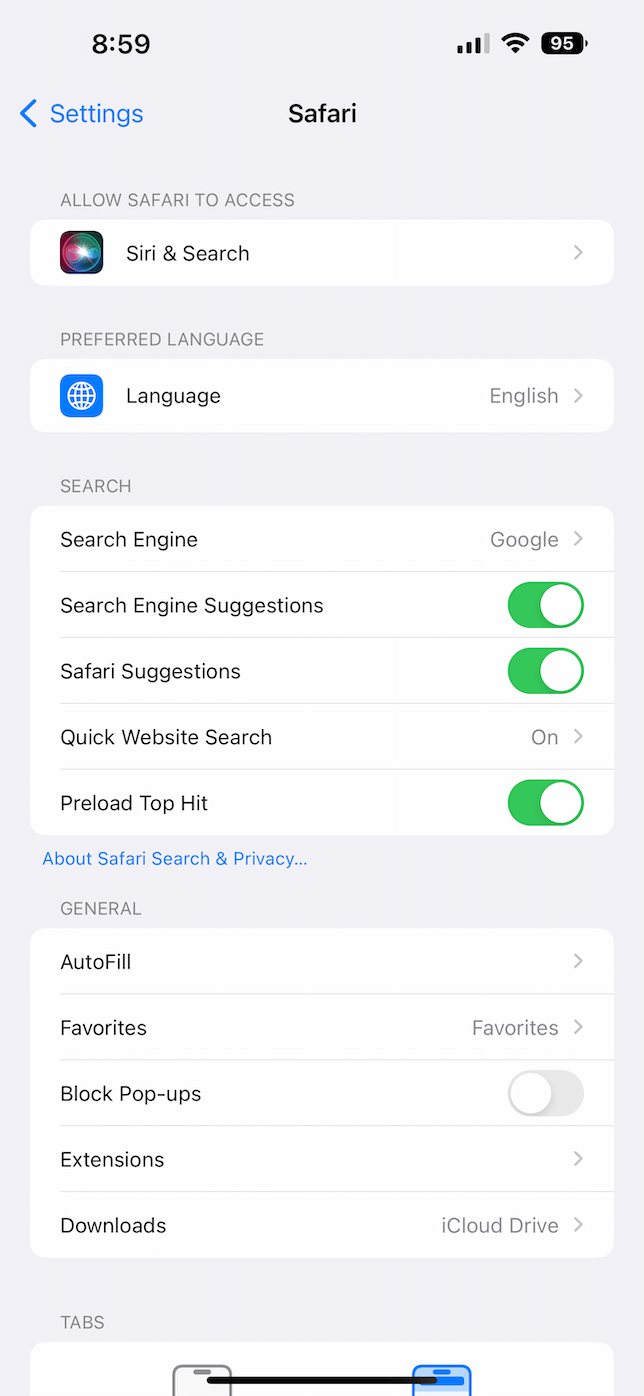 Find downloads on iPhone with a cloud-based app
One of the things that make using Files so great is that it doesn't just let you access files stored on your iPhone. You can also use it to help you see, edit, or review files that are stored on your favorite cloud-based services like iCloud, Google Drive, and Dropbox.
If the service you want to use isn't listed in the Files app, then you can follow these steps to help you:
Open the Files app.
Tap … > Edit
Turn the toggle on next to the service you want to see.
Now, select Done.
Tip: Do you need to delete large and old files from your Mac? Do you feel like your Mac is just overrun with large download files and older apps? You can use CleanMyMac X to help you scan for these files and quickly delete them using the Large & Old Files module. To learn more about everything CleanMyMac X can do for you, download the free version here.
Where are my downloaded apps on iPhone?
When Apple introduced the App Center, it was designed to help you declutter your Home Screen. Apple rolled out the Hide from Home Screen feature. Unfortunately, iOS will sometimes hide new apps you've just downloaded.
You can follow these steps to help you find downloads on iPhone:
Go to your Home Screen.
Swipe all the way to the right.
The app you're looking for should be in the Recently Added folder. If not, you can type the name into the Search bar at the top.
Having the ability to save and download files onto your iOS device really is a game changer. That's especially true for people who are using their iPhone for business. It gives them the ability to be productive while they're on the go. You rarely have to worry about having a file you need. And it's not often that you'll have to tell people you need to get back to your computer to look at something they've just sent.
We all know that tech features don't always work the way they're supposed to 100% of the time. But now that you've read through this article, you know where to look for your files if they're not where they're supposed to be.