Factory resetting an iPhone is the process of erasing all data and settings on the device and returning it to its original factory state. This can be useful in situations like selling or giving away the device, fixing software issues, or simply starting fresh with a clean slate.
In this article, I want to provide you with a step-by-step guide on how to factory reset an iPhone.
Before you restore your iPhone
It's important to fully understand what a factory reset is and what it does, especially before you do it because it erases everything — documents, pictures, contacts, and settings — from your iPhone. 
A factory restore will make your iPhone feel like it did when it first left the factory. Hence the name. Any information you've put on there will need to be added back onto the device. 
How to back up your iPhone
Thankfully, it's super easy to back up the data from your iPhone. In fact, there are three ways to make sure your information is safely stored elsewhere. So, to get started, you'll have to decide whether you want to back up with iCloud, iTunes, or the Finder.
Backing up with iCloud:
Not sure if you're using iCloud to back up your iPhone? All you have to do is follow these steps to check and turn it on if you aren't:
Go to the Settings app on your phone.
Tap [your name] > iCloud > iCloud Backup. 
Turn on iCloud Backup, if it is not already.
Then, tap on Back Up Now to start it.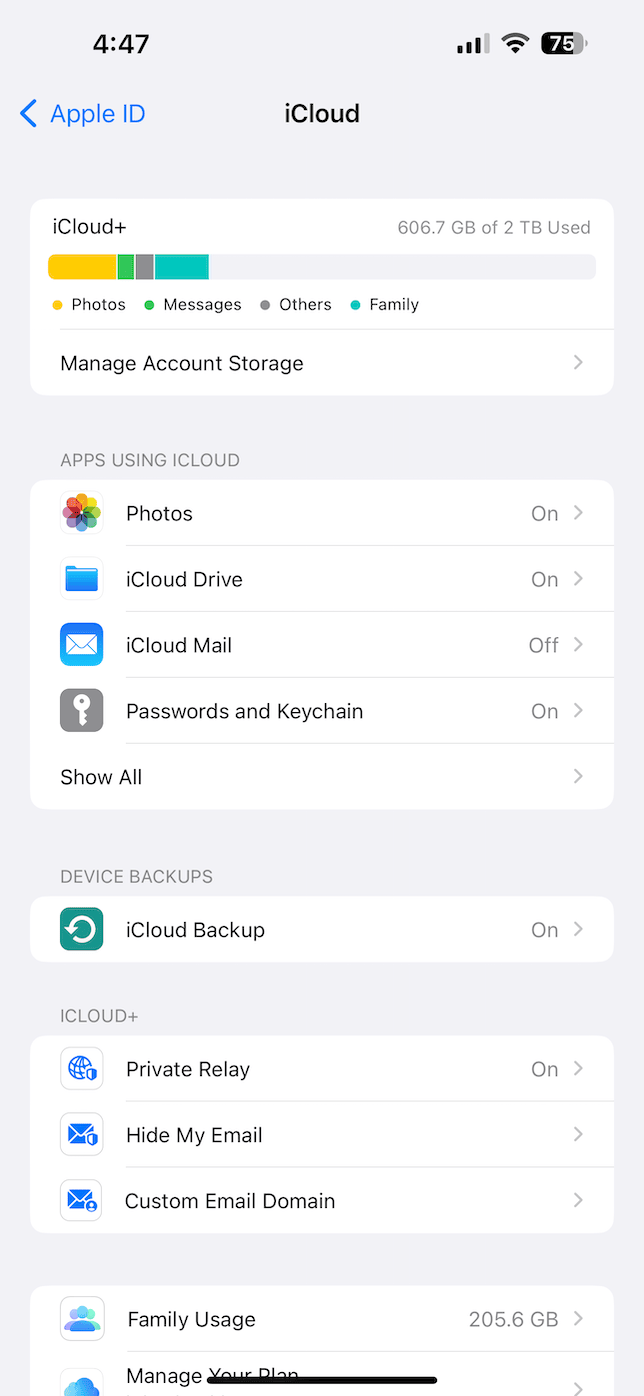 A backup can take a few minutes, or it can be longer, depending on how much stuff is on your phone. Once it's done, your iPhone will show you the time and date of the last backup.
Backing up with iTunes:
If you're running an older (pre-Catalina) macOS, you can also use iTunes to back up your iPhone with these instructions:
Connect your device to your computer with a USB cable.
Open iTunes and select your iPhone.
Click on Back Up Now to start the backup process.
Note: You can also choose to encrypt your backup by checking the box Encrypt iPhone Backup and creating a password. This will ensure that all of your data, including passwords and health data, is also backed up. 
Once the backup is complete, you can see the date and time of the last backup in iTunes.
Backing up with Finder:
For Macs with newer operating systems without iTunes, you can back up your iPhone using the Finder instead. All you have to do is follow these steps:
Connect your iPhone to your Mac using a Lightning to USB cable.
Open a new Finder window.
In the sidebar, click on your iPhone. You'll see information about your iPhone, such as its name, storage capacity, and software version.
Click on the General tab if it's not already selected.
Scroll down to the Backups section.
Select Backup all of the data on your iPhone to this Mac.
Then, click the Back Up Now button.
The amount of time it takes to complete the backup will depend on how much data you have on your iPhone. But once it's finished, you'll see it listed with the date and time under the Backups section.
How to reset an iPhone to factory settings
Believe it or not, doing a factory reset on your iPhone isn't hard at all. There are just a few quick and easy steps you need to follow to get started. Once you have it all backed up, then you can follow the steps to reset your phone:
Step 1: Turn Off Find My iPhone
The first step before factory resetting your iPhone is to turn off Find My iPhone. This is an important security feature that prevents someone else from using your device without your permission. To turn off Find My iPhone, follow these steps: 
Open the Settings app.
Tap [your name] > Find My > Find My iPhone.
Make sure the toggle is switched off.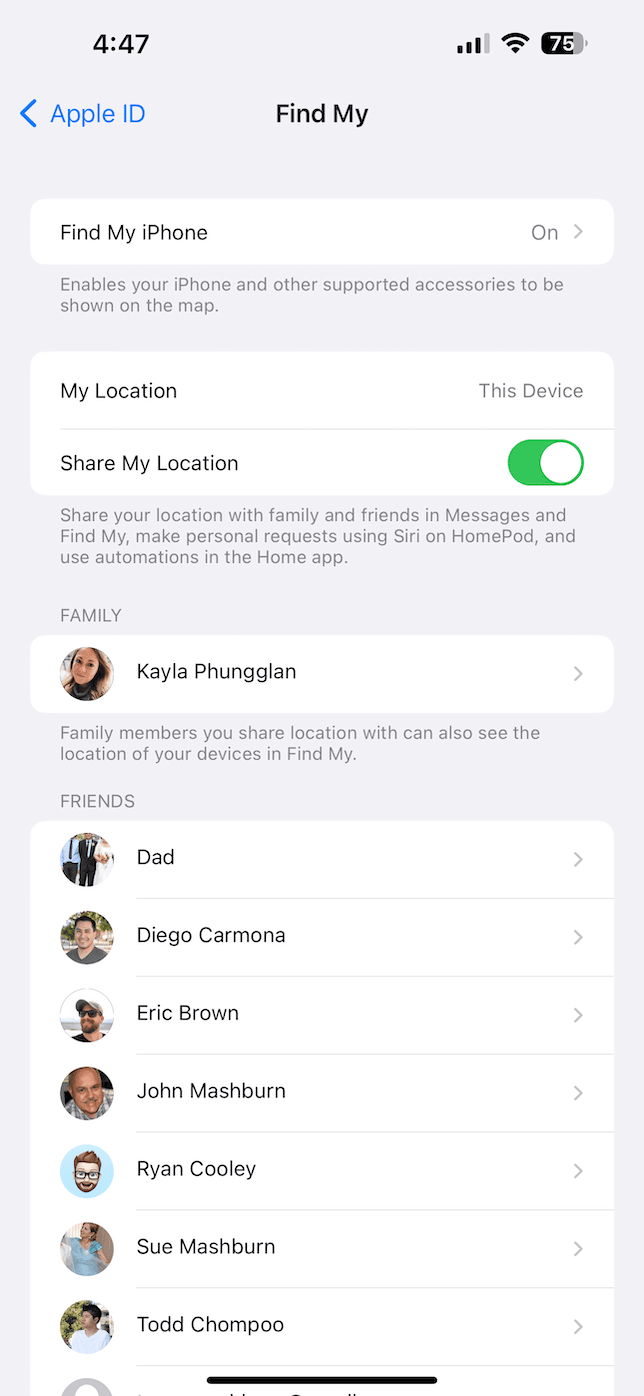 You will be asked to enter your Apple ID and password to confirm that you are the owner of the device.
Step 2: Erase Your iPhone
Now that you have backed up your iPhone and turned off Find My iPhone, you are ready to perform a factory reset. You can follow these steps to do just that:
Open Settings on your iPhone.
Tap General > Reset > Erase All Content and Settings.
You will be prompted to enter your passcode to proceed.
Once you enter your passcode, you will see a warning that all data and settings will be erased. Tap "Erase iPhone" to confirm the reset.
The reset process will take some time to complete, depending on the amount of data on your device. Your iPhone will restart once the reset is complete.
Tip: Do you need to reset your Mac?
If you're looking for the best way to reset your Mac, then you'll want to download the app CleanMyMac X. It's designed to help optimize your Mac's performance. One of the ways it does that is by scanning your hard drive and removing things like system junk files with its Smart Scan module. This is an especially good idea if you are selling or giving your Mac to someone else. 
Removing these types of files before you reset it can help protect any private or sensitive data from being recovered.
Step 3: Set Up Your iPhone
After the reset is done, your iPhone will restart and take you back to the setup screen. Go through the setup process, answer each question to finish it.
You can choose to set up your iPhone as new, which means you will have a clean slate to start with, or you can restore your iPhone from your backup.
You can set up your iPhone as a new device with these steps:
Follow all the prompts on the start-up screen.
Then, you will click Skip for now if it asks you to restore from a backup.
Answer the rest of the questions to finish setting it up.
If you want to restore your iPhone from a backup, then you'll follow these steps:
Follow the on-screen prompts.
Then, select the backup you want to restore from.
If you choose to restore your iPhone from a backup, it may take some time for all of your data to be restored, depending on the amount of data and the speed of your internet connection.
How to reset your iPhone without the passcode or when a restore fails
If you're having issues restoring your phone or can't remember the passcode, you're not totally out of luck. You can put your iPhone into recovery mode and then force a restore by following these steps:
Make sure your iPhone is turned off.
Connect your iPhone to your computer using a Lightning cable.
In the Finder (for macOS Catalina or later) or iTunes (for macOS Mojave or earlier), select your iPhone when it appears.
Now, put your iPhone into recovery mode:
For iPhone 8 or later, press and hold the Side button again until the Apple logo appears.
For iPhone 7, press and hold the Volume Down button.
For iPhone 6s or earlier, press the Sleep/Wake button to turn the phone on while holding the Home button until you see the Apple logo.
When you see the option to Restore or Update, click Restore.
Your iPhone will restart when the restore is finished, and you can set it up as a new device.
In conclusion, factory resetting your iPhone is a simple process that can be completed in a few steps. However, it is important to back up your data before performing a factory reset, as it will erase all of your data and settings on the device. Turning off Find My iPhone is also crucial to ensure that your device is not accessible to someone else without your permission. Following the steps outlined in this article will allow you to safely and easily factory reset your iPhone.