Are you looking for a way to put two photos together on your iPhone? Believe it or not, there are a number of apps that will let you superimpose images in ways that are both simple and affordable and, in some cases, free. This type of creative photo editing is totally addictive once you know how to do it.
What is double exposure?
In simplest terms, a double exposure is one image superimposed on top of another. One image is usually overlayed at a reduced opacity so that just a hint of one photo shows up. Double exposures are mainly used for creative endeavors, such as superimposing a creative landscape inside of a portrait. No matter what two photos you choose, you will usually need a base photo with the main subject and a neutral background, plus a layered photo with more intricate details.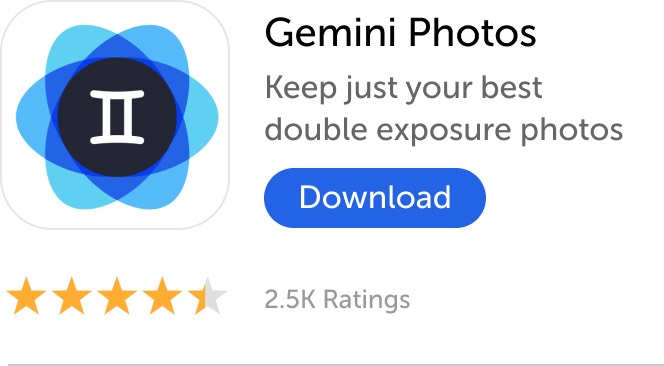 Can you do double exposure on iPhone?
You can absolutely create stunning overlay pictures on your iPhone. All you need to do is download a photo editing app and start experimenting. We'll go over the process using three different apps for creating your double exposure, but there are dozens of iPhone photo editors to choose from. The one you choose for your double-exposure shots will largely depend on your budget and personal preferences, as the procedure differs slightly depending on the app you're using.
How to superimpose photos on iPhone
The steps for creating your double exposure will vary from app to app, but in general, you will need to take two photos (or find two photos, either stock or in your photo library). Before you begin the process, you should think about how you want your final photo to look. You can do a Google image search for double exposure or search the #doubleexposure hashtag on Instagram.
How to create double exposure photos with Snapseed
Google Snapseed is a free photo editing app with tools that are intuitive and easy to use. Snapseed is a great app for photographers who are just beginning to experiment with superimposing images. Here's how to create a double exposure using Snapseed:
Download Snapseed and open it on your iPhone.
Tap anywhere to open a photo.
Select your first photo from your photo library.
Tap Tools at the bottom of the screen.
Scroll down and tap Double Exposure.
Your first photo will appear on the screen with an icon menu at the bottom. Tap the photo icon with the plus sign in the corner and choose your second photo.
From here, you can use a variety of editing tools to adjust your image.
When you are finished, tap the checkmark.
Tap Export and then Save to save your finished image to your photo library.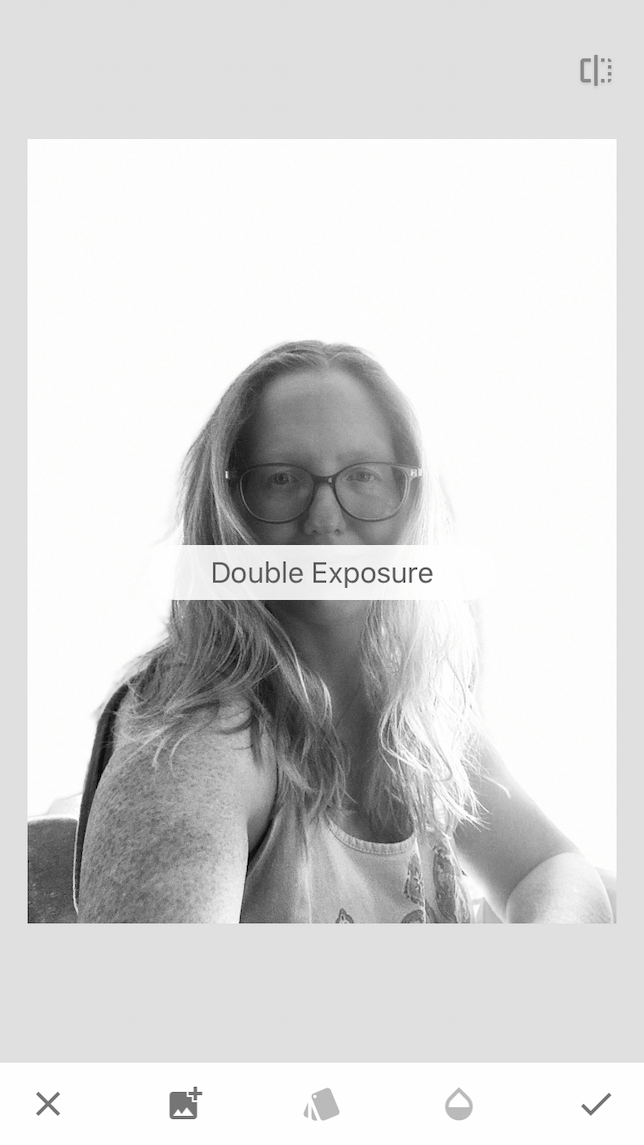 How to do double exposure in Photoshop Express
Photoshop Express is a robust photo editing tool created by Adobe. The overlay feature in Photoshop Express allows you to use a selection of predesigned overlays and superimpose them over your images. The current overlays in Photoshop Express include a variety of light leaks, bokeh, grunge effects, raindrops, wallpapers, and patterns.
You currently can't superimpose one of your own images over another using Photoshop Express. Here's how to create double exposures using overlays in Photoshop Express:
Download Photoshop Express and open it on your iPhone.
Choose a photo to edit. The dropdown menu at the top of the screen will allow you to choose photos from your photo library, Facebook, Google Photos, or Dropbox.
Tap the overlays icon, which looks like two connected circles.
Scroll through the overlay options at the bottom of the screen. If you click on a theme, you will open up a menu of even more options to choose from.
Select your overlay and then use the slider to adjust the opacity.
When your design is completed, tap the share icon and save it to your Camera Roll.
How to superimpose photos using Photoleap
Photoleap is another comprehensive photo editing app with a lot of great tools you can experiment with, including a really fun double exposure tool. You can download Photoleap for free, but if you want to save your images, you will have to purchase a subscription, which is $6.99 per month or $35.99 per year. Here's how to create awesome image overlays using Photoleap:
Download Photoleap and open it on your iPhone.
The home screen is the QuickArt section, where you can choose from a variety of easy-to-use effects. Scroll through the selections and choose Double Exposure.
Choose a photo with a strong focal point or main subject for your double exposure and tap Start.
The main subject of your photo will appear with a stock image superimposed inside the silhouette. You can move the position of the overlay by tapping and using your finger to reposition it.
To change the overlay image, tap Overlay and then choose a new image.
When you're happy with your edit, tap the share icon to save your photo or share it on social media.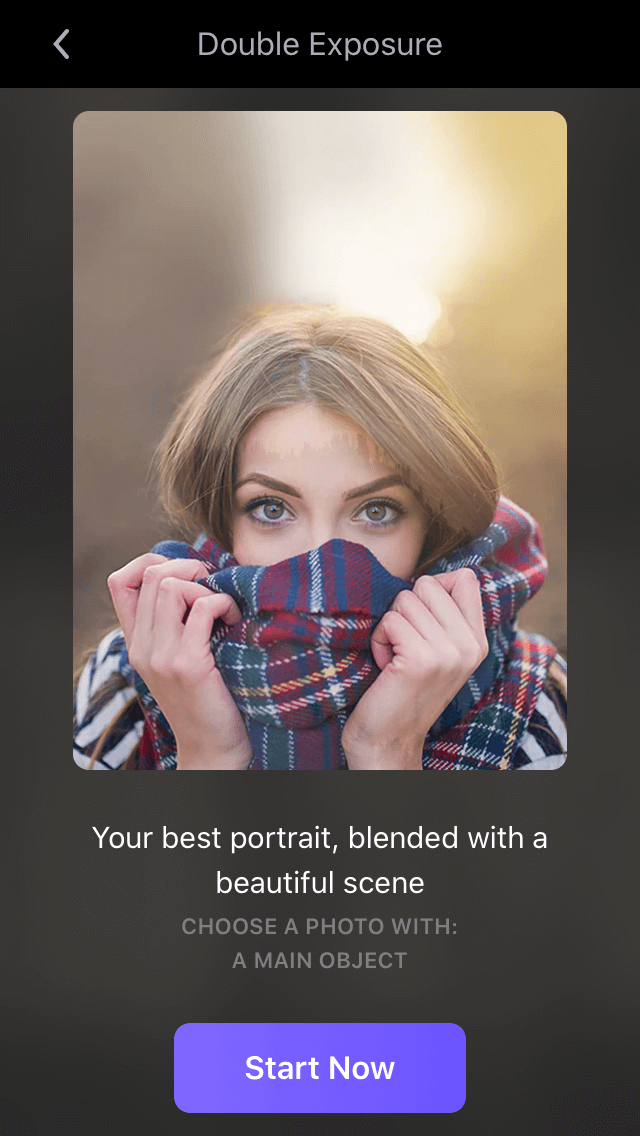 Creating double exposure from two images opens up a whole new world of photo editing and is a way to be creative with photos you've already taken. Use the apps mentioned above to get started creating your photo masterpiece.