As any iPhone photographer knows, taking a great shot begins with a unique subject and pleasing composition, and ends with the right iPhone photo editor app.
Contrary to popular belief, photo editing apps aren't just for Instagram influencers and professional photographers. Everybody who enjoys snapping photos can use and enjoy a photo editor. The best photo editing apps can make your photos more colorful, artistic, and stylized — or they can simply help you erase that rogue photo bomber.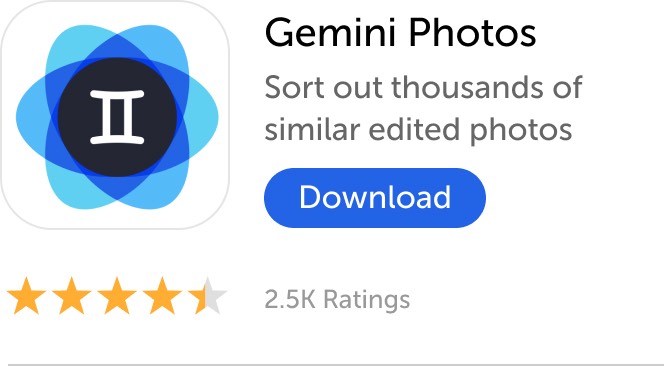 The best photo editing apps for your iPhone photos
Your choice of iPhone photo editor app will depend on a few factors. What do you like to take photos of? Where do you share your photos? Do you want to invest in a professional photo editing app or just play around with a free one?

It's okay if you can't decide on the perfect editor just yet. Our list of the best editing apps for iPhone will help you choose one that's perfect for you:
Enlight Photofox
Snapseed
TouchRetouch
VSCO
Adobe Lightroom
Afterlight 2
Darkroom
Adobe Photoshop Express
1. Enlight Photofox: Best photo editing app for artistic creations
Enlight Photofox is a professional-level editing app with a free and premium version. We've found several free editing apps that outperform the free Photofox app, but if you're willing to pay for a premium subscription, you will find a wealth of tools, including the ability to combine multiple layers, make tonal adjustments, and target small areas to make adjustments to.
A robust set of tutorials makes it easy to learn new features, and artistic filters work to add unique elements to your photos. Enlight Photofox probably isn't the best photo editing app for beginners, but it's perfect for hobbyists who already have some editing hours under their belt.
Enlight Photofox on the App Store
2. Snapseed: Best free photo editing app for iPhone
Google Snapseed came onto the photo editing scene in 2011 and has a dedicated following of novice and professional photographers alike.
While Snapseed does make use of some powerful manual editing tools, its most popular features are its filters and enhancement tools, which allow users to quickly transform photos with the swipe of a finger. Users can also access their complete editing history with Snapseed, making it easy to tweak adjustments at any stage of the editing process. If you choose one free photo editing app for your iPhone, Snapseed is our recommendation.
3. TouchRetouch: Best photo editor for removing objects
It doesn't take much to ruin an awesome photo. Anything from power lines and low-flying birds to a misplaced thumb or a group of strangers can wreak havoc on an otherwise awesome composition. The good news is that unsightly objects can easily be removed with TouchRetouch.
TouchRetouch's object removal tool lets you choose from a brush or lasso to remove unwanted objects with exact precision. This is a photo editing app that should be in every iPhone photographer's toolkit, and at $1.99, it's a great deal.
4. VSCO: Best iPhone editor for unique filters
VSCO tops the charts of the best iPhone photography apps and is best known for its array of film-style presets. Several VSCO presets are available with the free version, which will at least give you a chance to try them out and get used to the interface. If you choose to sign up for VSCO's premium subscription, you'll gain access to more than 200 filters.
Basic image adjustments can be made in combination with presets, and the VSCO social media platform is a great place to share your VSCO edits with followers and friends.
5. Adobe Lightroom: Best iPhone photo editor for workflow with a Mac
If you already use Adobe Lightroom on your Mac, then using the Lightroom app will make your workflow seamless. The app gives you access to all of your photos stored in Creative Cloud and allows you to share presets and workflow between your phone and computer for editing on the go.
The Lightroom photo editor for iPhone has a more streamlined interface than the desktop version, and using it in conjunction with Lightroom Creative Cloud gives you lots of flexibility that you can enjoy from just about anywhere.
Adobe Lightroom on the App Store
6. Afterlight 2: Great editor for creating your own filters
If you're looking for a powerful photo editing app with a simple interface, check out Afterlight 2. Many preset filters are included in the Afterlight app. But one of the most awesome features is being able to create your own. Not only does creating your own filters cut down on editing times, but it's also a great way to create a cohesive theme across your social media channels.
7. Darkroom: A must-have app for professional iPhone photographers
Using Darkroom is like having a professional editing tool in your pocket, with the ability to add beautiful filters, fine-tune images, and make minor or major adjustments to your photos before sharing on social media or exporting your image to your iCloud library.
The app can edit RAW files or JPEGs with ease, and instead of forcing you to manually import images for editing, Darkroom integrates with your iCloud library for ease of use. Darkroom also allows you to batch-edit multiple photos at once, which is a huge plus for busy photographers.
8. Adobe Photoshop Express: Best iPhone photo editor for quick edits
If you're editing a lot of photos on your phone, one of the best available tools is Adobe Photoshop Express. This is a complete photo editing app for iPhone, making quick work of cropping, fine-tuning, and even blending photos with textures and overlays.
You can also use Photoshop Express to add frames and text or create custom collages. It's especially useful for people who are already familiar with Adobe's photo editing products, as the interface is similar to Lightroom and Photoshop.
Photoshop Express on the App Store
9. Mextures: Great photo editing app for textures and overlays
Want to apply textures, light leaks, or beautiful gradients to your photo in seconds? Mextures is an affordable app that's perfect for adding layers to your photos for all kinds of cool cinematic effects. With Mextures, you can easily adjust your photos with professional-grade editing tools before adding an unlimited number of layers for beautiful blending effects. Unlike other editing apps, you can remove or change any edit in any order during the editing process.
Mextures includes over 150 different texture overlays, including light leaks, dusty film scans, tasteful grunge, artifacts, element textures, and gradients. Each of these can be adjusted for just the right opacity, giving you a dynamic range of incredible effects. Mextures photo editor is currently available for $1.99 on the App Store.
10. Carbon: Best photo editor app for black-and-white photography
With Carbon, you can turn your color image into a stunning black-and-white photo with a single tap. This comprehensive photo editor includes support for editing RAW photos, 58 unique black-and-white filters, and incredible cinematic effects. After applying filters, you can add textures, grain, dust, and light leaks. This is one of the easiest photo editing apps to use and requires no technical expertise.
The beautiful interface is intuitive, allowing you to complete the editing process in seconds before sharing it on social media or with family and friends. Carbon is free to download, but most users prefer to join Carbon Pro, which is currently $19.99 a year.
11. Superimpose X: iPhone picture editor for creating digital art
While Superimpose X isn't for everyone, it's a great photo editor for digital artists who want to combine and blend images for unique digital creations. With Superimpose's professional-level editing capabilities, you can easily create multiple layers and double exposures, as well as incredible special effects using blending modes, masking, and adjustment sliders.
The powerful interface is suitable for professionals and amateurs, and all of your projects can be saved mid-edit, so you can move on to other projects without losing your work. In addition to the professional editing tools, Superimpose X also gives you access to more than a million stock photos, numerous distortion tools, and beautiful filters. Superimpose X is available on the App Store for $4.99.
Superimpose X on the App Store
Improving as an iPhone photographer requires an iPhone photo editor app that will allow you to effortlessly improve your photos without advanced knowledge of photo editing. The best photo editing apps for iPhone are free or very inexpensive and will make your best iPhone photos even better.