Have you ever tried uploading a photo you took on your iPhone to a website and gotten an error message "This file type is not supported"? Or have you tried to open an iPhone picture on your Windows computer and see a similar error?
In an attempt to make things better, Apple inadvertently made things a little more cumbersome with their .HEIC images.
What's a .HEIC file? Well, I'm glad you asked! Keep reading to find out. Learn how to convert pictures to PDFs, upload them to the website, and view them on your device.
What is HEIC?
Before explaining HEIC, I first have to explain one more acronym—HEIF, or High-Efficiency Image File. It's a file format designed to keep high-quality photos while keeping the size of the files as low as possible.
HEIC is Apple's proprietary version of HEIF. That's why it doesn't always open on Windows computers or is supported by every website. So it does gets quite troublesome to transfer pictures across devices.
Why convert HEIC pics to PDF?
As you read earlier, converting HEIC photos to PDF will make them viewable on any device and most websites. The PDF file type is more universally used and is usually a safer option when you're unsure which format you need.
Tip: When you're converting pics on your iPhone, it's easy to end up with duplicates filling up your device's storage. Thankfully, you can download Gemini Photos from the App Store and clean up the duplicate clutter in a couple of taps.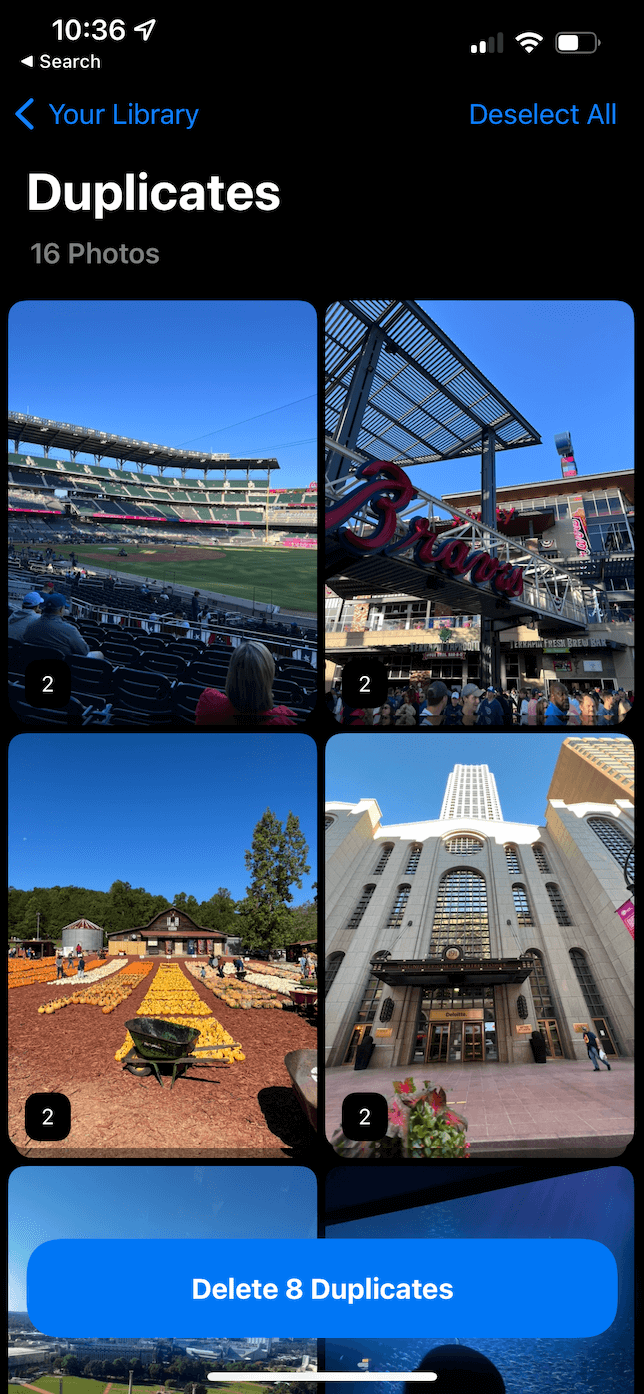 How to convert HEIC to PDF
Now that you know what a HEIC picture is, it's time to learn how to convert it to a PDF. Lucky for you, there are a couple of different ways you can do it.
Convert on your iPhone
If you'd prefer to convert your HEIC photos directly on your phone, then you just have to follow these steps:
On your iPhone, open the Photos app. Then find the picture you want to convert.
Tap the Share button > Print. Then use two fingers to pinch and expand the image preview.
Again, tap the Share button > Save to Files.
Finally, choose a location to save the PDF.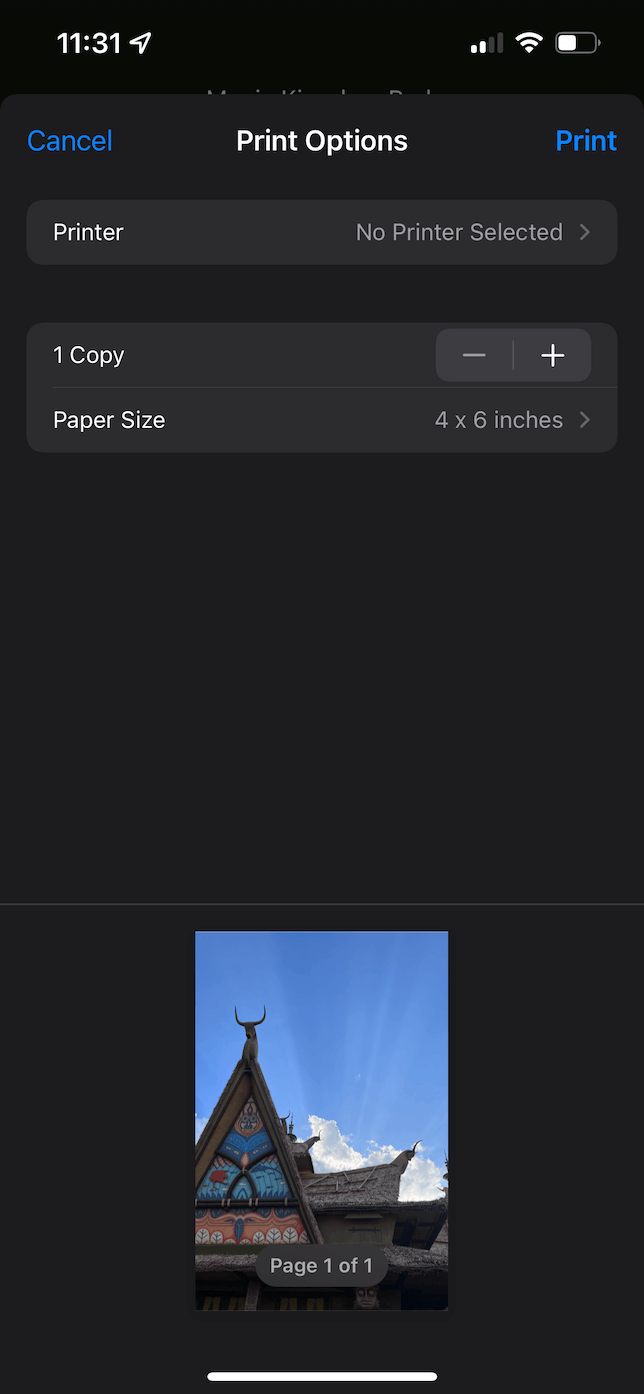 Using macOS native tools
If you prefer using your Mac instead to convert the picture to a PDF, go ahead and follow these steps:
Open the image in Preview.
Click File > Export as PDF.
Then, select where you want to save the file.
Convert to PDF online
There's also an online tool that you can use on both your iPhone and Mac. The only thing you should be aware of is that you're uploading the picture straight to the website's servers to convert. In other words, don't use this method for any sensitive data. But, if it's not an issue, then you can just use these instructions to get started:
In Safari, go to Convertio.co and tap Add Files.
Select the picture you want to convert and then tap Add.
In the "To" drop-down menu, select Document > PDF. Then, tap Convert.
When it's finished converting, tap Download to save the PDF.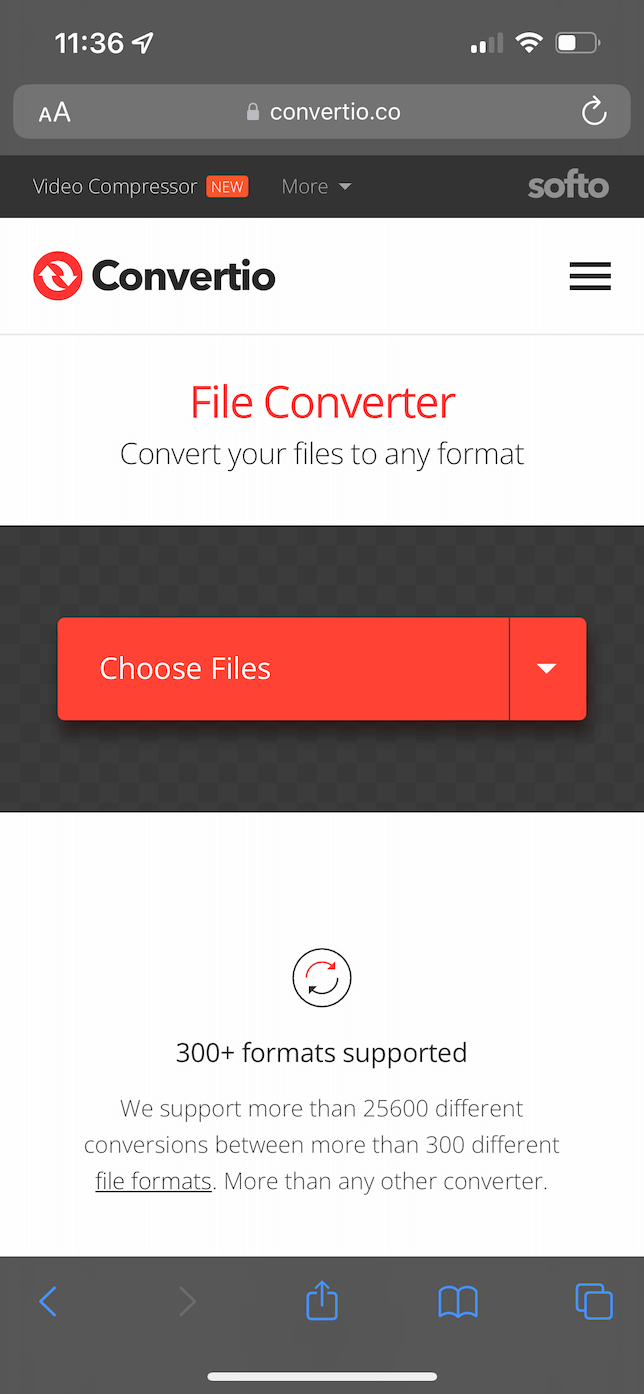 Overall, the HEIC file format is an impressive innovation with how much quality it maintains while also keeping the file size so low. But for sure, it can get annoying when you want to share your photos with multiple devices. Thankfully, you've got some tricks and hacks to convert your HEIC photos into the more commonly used PDF format.