Picture it: you stumble across the most perfect moment. You're out with your favorite people, the light is hitting just right, and you pull out your iPhone to snap a pic. But then, after you take the photo, you realize it is blurry or smudged because your camera lens was dirty. The magic is gone, and the moment has passed.
That's one of the many reasons why you should always make sure your iPhone camera lens is clean. So that way, when you're ready to save that special moment, you're able to. In this article, I'll give you seven tips on how to clean iPhone camera.
How to clean iPhone camera lens
The good news is that when it comes to keeping your iPhone camera clean, there is no shortage of ways. Below are seven tips for how to clean a phone camera lens and keep your photos looking sharp and pristine.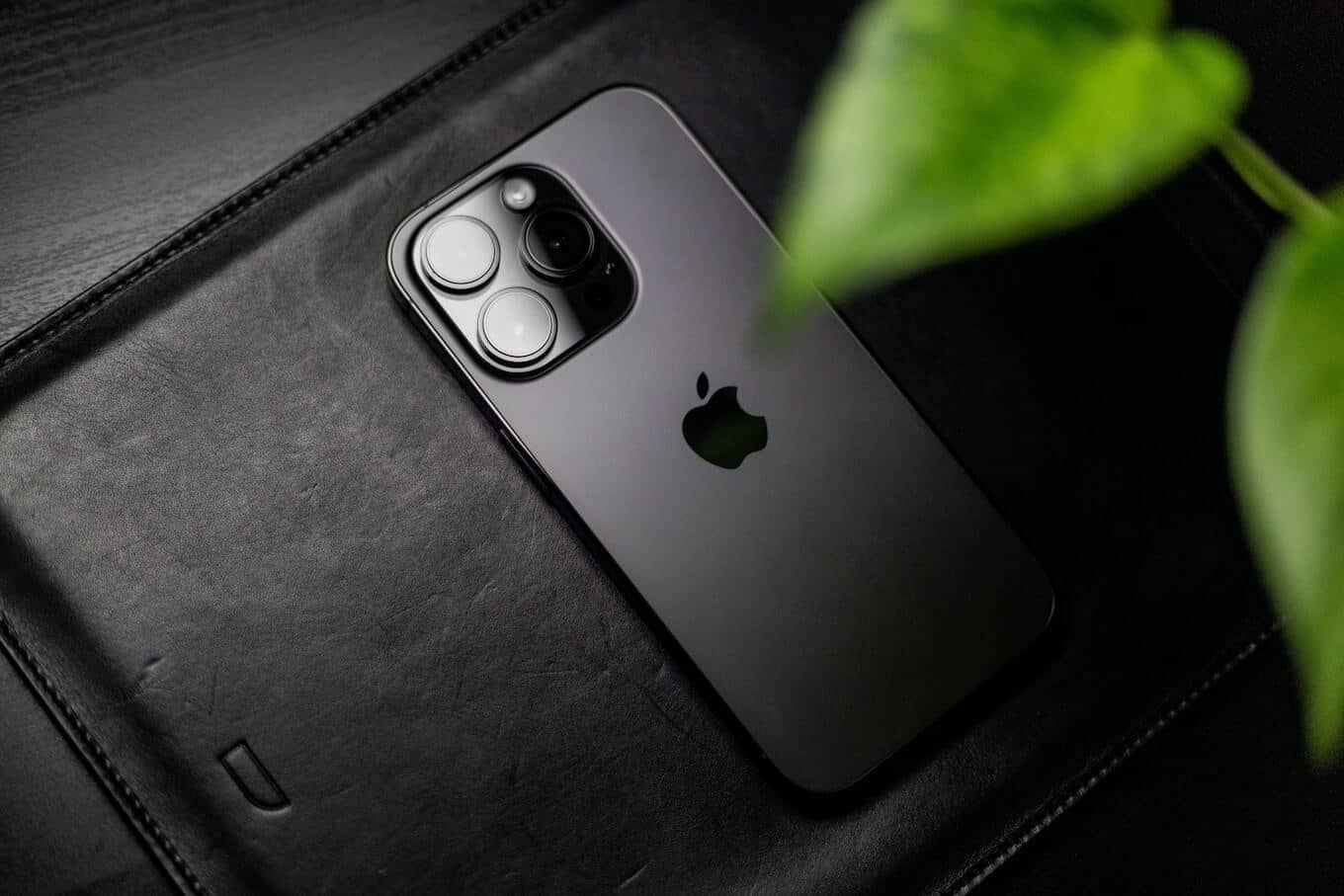 1. Get a microfiber cloth
The most obvious and important method to clean your iPhone camera lens is to wipe it off. But what you use to wipe it off is just as critical of a decision. Microfiber cloths are designed with the specific intent of cleaning off delicate surfaces — things like a camera lens or eyeglasses.
Once you have a microfiber cloth, cleaning the iPhone lens is pretty straightforward. The only thing to keep in mind is that you'll want to gently wipe it in a circular motion rather than just in a straight line. This motion will help actually remove debris, rather than just move it around the glass. Be careful not to apply too much pressure, just enough to remove any smudges or fingerprints without scratching the lens.
2. Use compressed air
Dust and debris particles can be cumbersome to try and remove from your camera lens with a cloth. Rather than sitting there rubbing your iPhone camera, you can use a can of compressed air to help blow them off. Compressed air is great for applying pressure in small, tight-to-reach places like in your keyboard or in tiny cracks around your iPhone case edges.
Hold the can a few inches away from the lens and spray short bursts of air to dislodge any particles. Ensure that you don't shake the can or spray it too close to the lens, as this can cause damage. Holding the can at an angle or even upside down can create a discharge that is also harmful to the device.
3. Clean with a lens pen
Many photographers are very familiar with lens pens. You may have even used one if you have a DSLR. It's a compact, portable tool designed like a brush specifically for cleaning a camera lens.
It features a soft brush on one end and a cleaning tip on the other end. First, use the brush to gently remove dust and debris from your iPhone camera lens. Then, use the cleaning tip to remove any smudges or fingerprints. It's the one device that really can do it all for your iPhone camera.
4. Don't use harsh chemicals
Whatever you do, always avoid using harsh chemicals, like alcohol or ammonia-based products, on your iPhone camera lens. They can break down the lens's protecting layers and cause irreparable damage.
Just stick to using a few drops of water, or if you must, use a lens-safe cleaning solution. A good rule of thumb is to only use cleaning products that you'd use to clean your eyeglasses.
Bonus tip: Use Gemini Photos to clean up your iPhone storage
A clean camera lens is essential, but so is having enough storage space for your photos. Gemini Photos is an incredible tool that can help you quickly manage your iPhone storage. It scans your phone for duplicate and similar photos that are cluttering up your device. Once you have Gemini Photos downloaded from the App Store, this is all you have to do to clean up your duplicates:
On your iPhone, open Gemini Photos.
Let it scan your library.
Tap Duplicates.
Gemini will choose all of your duplicated pics; select the ones you want to keep.
Then, tap Delete [x] Duplicates.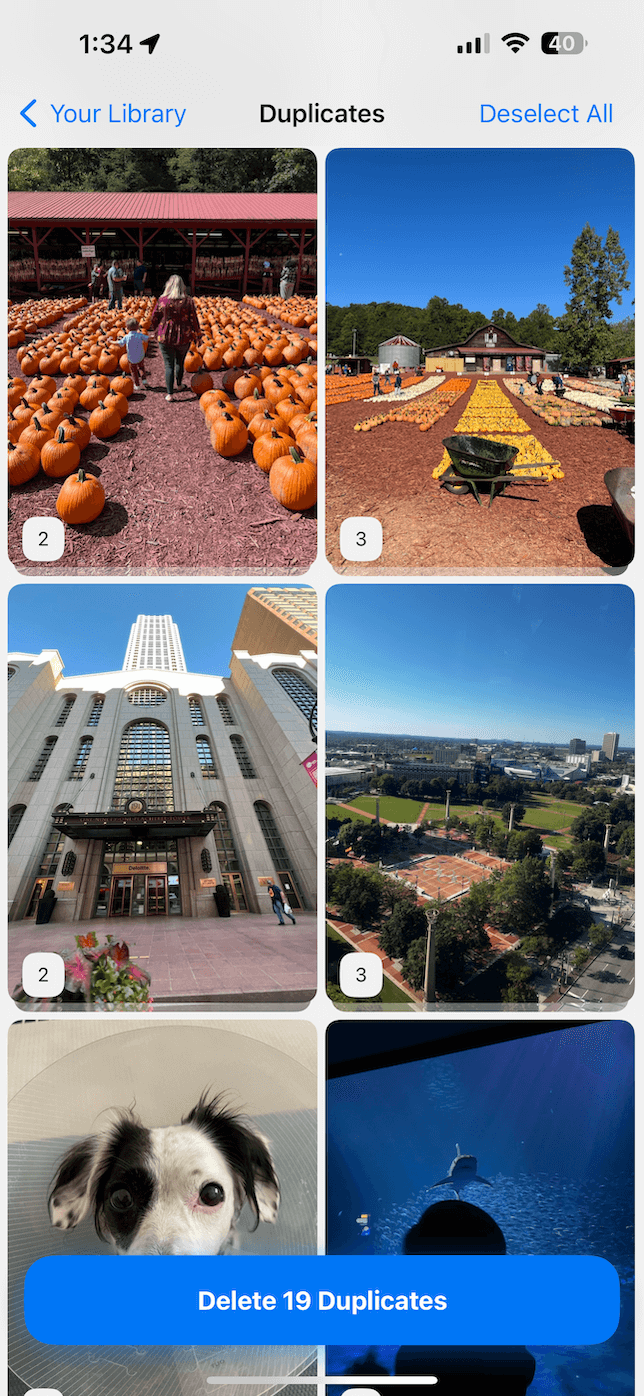 And that's all there is to it! If you accidentally deleted a picture, don't worry. You can find the photos you delete for the next 30 days by going into the Photos app and tapping Albums > Recently Deleted. Now, if you want to immediately free up the space, you'll want to remove the pictures from this album as well.
5. Keep your iPhone case clean
The biggest culprit for how dirt and debris accumulate on and around your iPhone camera lens is the case. Depending on their material, cases can be like a magnet to particles. That's why it's a good idea to regularly take your iPhone out of its protective case and clean both. Again, you'll want to use a microfiber cloth on your iPhone's exterior to avoid any scratching.
6. Store your iPhone in a clean environment
This tip is pretty simple, but it still needs to be said. Be mindful of where you're setting your iPhone down. If you're regularly keeping it in your pocket with other things or in a bag, then it's more likely to get dirt and dust particles all over it — that can then transfer to your camera lens. If possible, set aside a dedicated compartment or pouch for your iPhone. That way, you can ensure it stays clean and protected.
7. Avoid touching the camera lens
Like any class surface, if you touch it directly with your fingers, then you're likely to leave fingerprints behind on your iPhone camera lens. Our fingers naturally contain oils that can leave smudges on delicate surfaces. That being said, there is absolutely no reason to worry if you accidentally touch the lens. You can use a microfiber cloth or lens pen to gently clean the surface.
Keeping your iPhone camera lens clean is a critical part of capturing beautifully stunning pictures. While your iPhone might be equipped with one of the most powerful cameras available, it's only as good as its lens. And doing that shouldn't be hard now that you know how to clean camera lens at home.
You can follow the tips you just read about and look for lens cleaning kits. They'll typically have all the items mentioned above — like a microfiber cloth, lens pen, and cleaning wipes — in one convenient pouch.