We can all agree the number of spam calls we get on our cell phones has gotten out of control. If the problem is as bad for you as it is for me, then that means you're getting anywhere from 3-5 spam calls on an average day. With robocalls and other automated systems, it became even easier for scammers to torment people with out-of-control calls.
But not all hope is lost. Thankfully, there are tools you can use to prevent your cell phone from constantly ringing off the hook. Keep reading! This article will show you how to block spam risk calls on your iPhone for good.
How to block potential spam calls on iPhone
It's easy to turn on the spam filtering features on your iPhone, but keep in mind that they're far from perfect. Because scammers are so crafty in spoofing phone numbers – changing the number shown by the caller ID – so it becomes hard to identify what is a legitimate call or not.
As a general rule of thumb, though, you should never answer a spam call or click on a link in a spam text. Doing either of these things confirms that your phone number is active and will only increase the amount of spam you receive.
How to block spam calls on iPhone
If you've just received a spam call and want to make sure they don't call back using that same number, all you have to do is:
Open the Phone app.
Tap next to the phone number.
Then, select Block this Caller.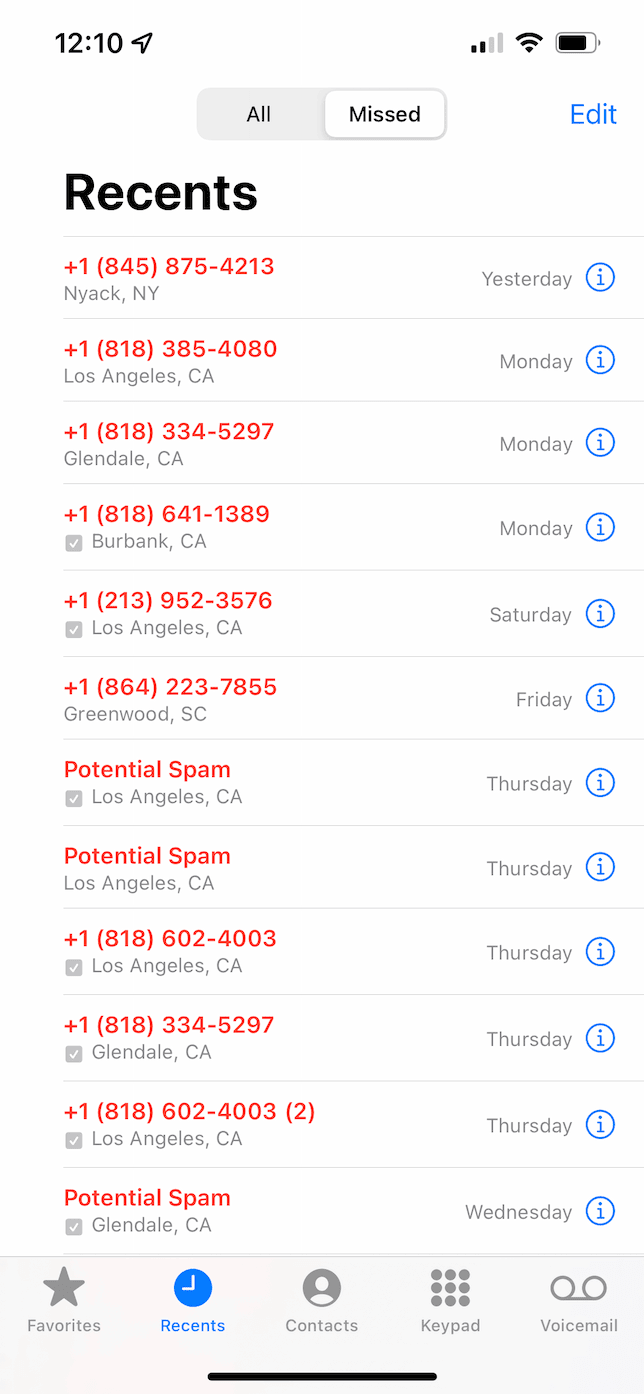 After you block a number, you'll stop receiving all calls and messages from that number. What's more, the person calling or texting won't have any indication you've blocked them.
Silence potential spam calls and send to voicemail
Unfortunately, blocking individual numbers doesn't prevent new spam calls from coming in – only repeated calls. So, if you're hoping to be a little more proactive about it, there's an iPhone feature that will send spam calls directly to your voicemail.
It uses Siri to scan your Contacts, messages, and email to ensure the phone number is not from someone you know or have been communicating with.
Follow these steps to turn this feature on:
Open the Settings app.
Tap Phone > Silence Unknown Callers.
Toggle Silence Unknown Callers on.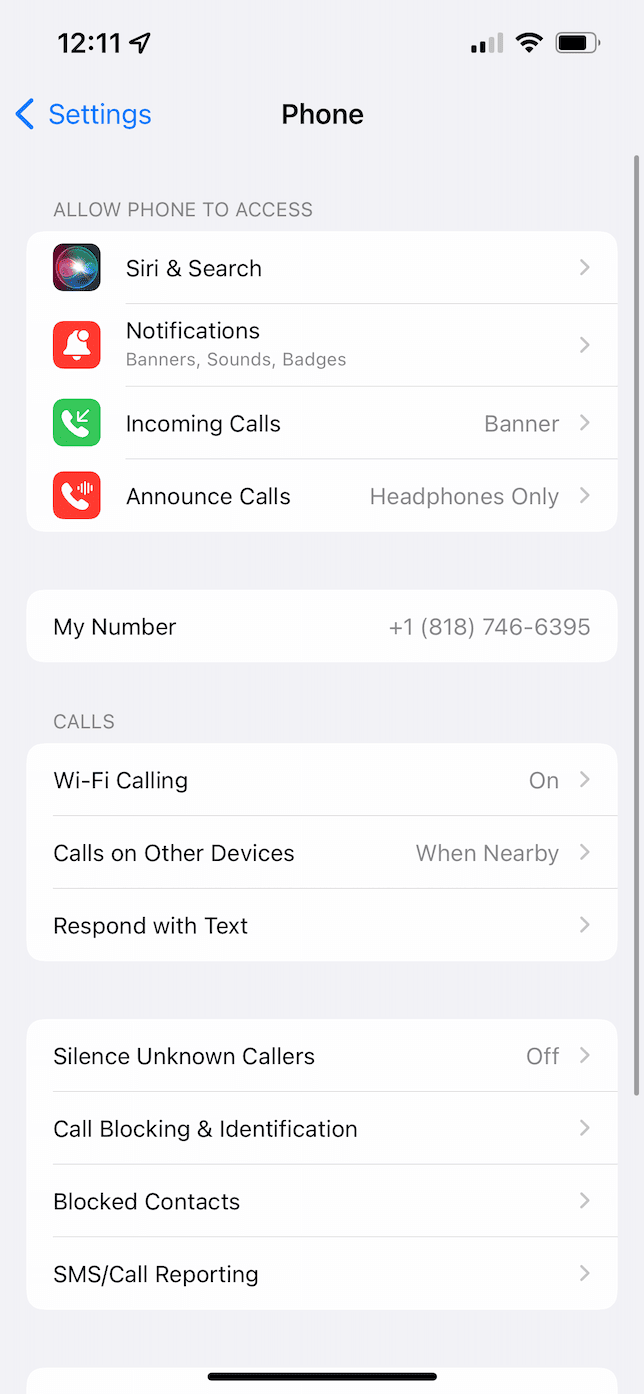 The one potential downside to turning this feature on is that it can also block calls you are expecting.
How to block spam risk calls on iPhone with an app
It's been said that whatever you try to accomplish with your iPhone, there must be an app for that. Blocking spam calls is no exception.
There are a handful of utile apps that you can find on the App Store. Many of them do require a paid subscription and suffer from the same pitfall of blocking out calls you are actually wanting to take. But, if the spam calls are really driving you up the wall, then researching one of these apps might bring a little peace and quiet to your day.
Hopefully, one or all of the given above methods can help cut down the number of sales and robocalls you receive throughout the day. And if you're still at your wits and trying to figure out how to get these calls to stop, reach out to your wireless carrier. Most, if not all of them, offer extra spam filtering that can help. After all, you might as well go straight to the source and get the assistance you need to cut all the spammers out.