Are you just getting started with creating videos for YouTube? Or are you a seasoned videographer who wants to try some new editing techniques? Every video creator has their favorite editing apps for YouTube, and we want to share ours with you.
Our favorite YouTube video editor apps
Sure, you can use any video editing app before posting your finished movie to YouTube, but certain apps stand out as particularly YouTube-friendly. Whether you're filming a craft tutorial, a reaction video, or a walk in the woods, the following are the best YouTube editing apps available:
iReact
LumaFusion
Adobe Premiere Rush
Filmora Go
Splice
Hyperlaspe
Animoto
Split Screen Videos
Magisto
InShot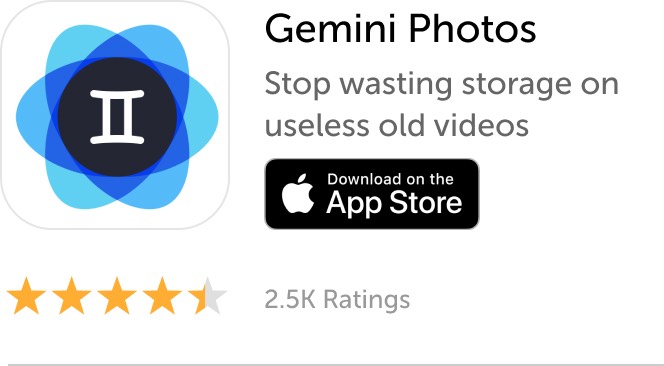 1. iReact: Best video editor for reaction videos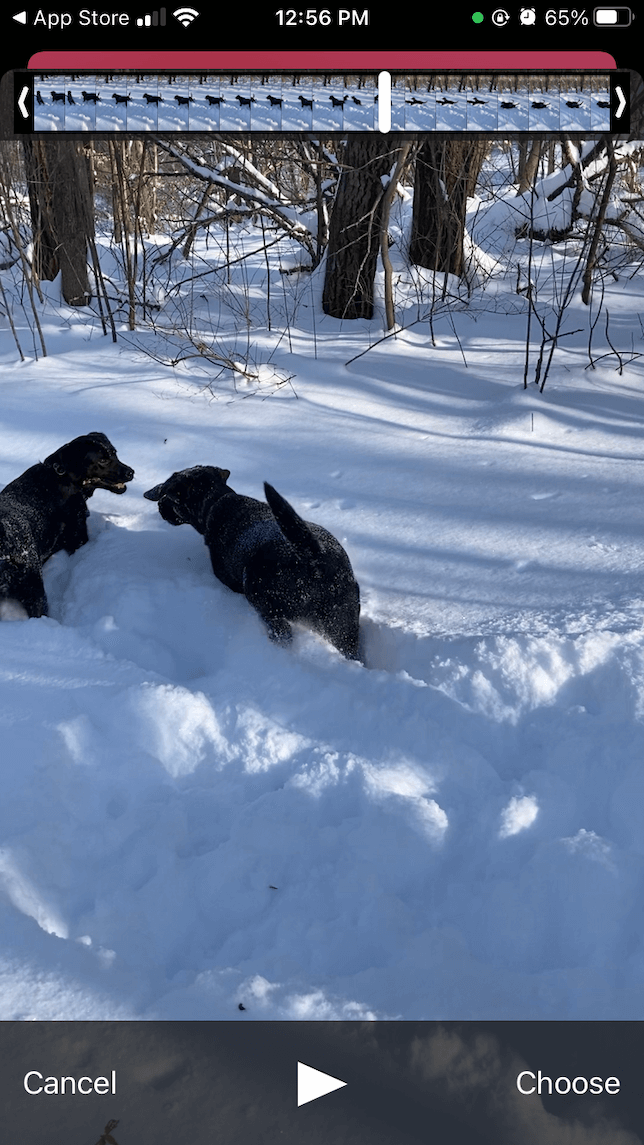 Reaction videos are wildly popular on YouTube, so if you've been thinking about giving them a try, just do it. iReact makes it easy to create amazing reaction videos for YouTube. You can add your reaction to your own videos or videos from the web, record a custom intro, and trim out parts of the video that you don't want to use, making this an easy way to get started with reaction videos.
Why iReact is great for editing YouTube videos: You can easily record your reaction and add commentary while watching videos from your device or streaming from the internet. Features include the ability to:
Select videos from your Camera Roll, your iOS Files, or a URL of your choice
Record a custom intro and outro for your reaction video
Watch the video in portrait or landscape mode
Replay, pause, resume, rewind, and fast-forward the video
Resize and reposition the videos according to your preference
2. LumaFusion: Best editor for video journalism
With powerful features and a slick user interface, LumaFusion is a professional video app great for all of your iPhone video projects. You can use up to 6 video or audio tracks, plus dozens of transitions and effects for professional-looking videos that will turn heads on YouTube.
Why LumaFusion is great for editing YouTube videos: It's easy enough for beginners and has features powerful enough for professionals. With this editor, you can:
Create projects with a variety of aspect ratios
Work in frame rates from 18fps to 240fps
6 video/audio tracks for photos, videos, audio, titles, and graphics
Dozens of transitions
Layer effects that can be easily customized
Create slow-motion and fast-motion clips in forward and reverse
3. Adobe Premiere Rush: Great video editor for YouTube reviews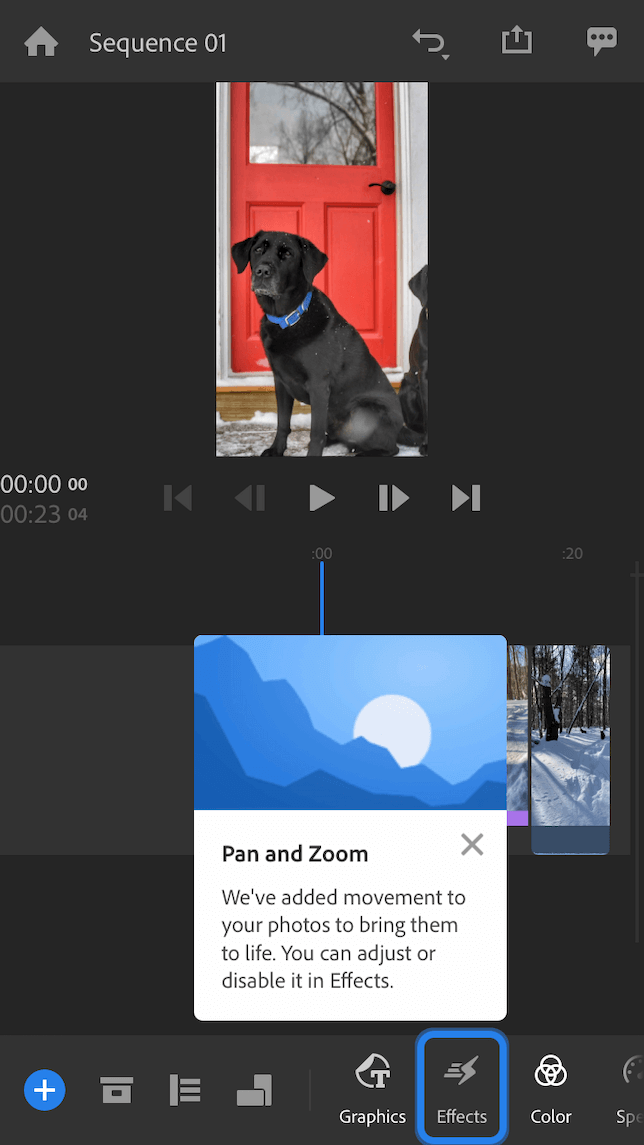 Not only is Adobe Premiere Rush a fantastic all-round video editor, but it's especially useful for filming unboxings and video reviews, which are popular on YouTube. It includes a simple interface without the frills of more expensive editing apps, which you can use across all of your devices. Transitions, voice-overs, and effects are easy to apply as well, so you can film and edit your review and post it to YouTube with very little effort.
Why Adobe Premiere Rush is great for editing YouTube videos: You can sync your videos across all your devices for easy, on-the-go editing and posting. Other helpful features include:
Drag-and-drop interface (easy for arranging videos, audio, graphics, and photos)
Tools to trim and crop videos, adjust speed, and enhance color with stylish presets and customization tools
Ability to create pan and zoom effects for images with one click to make your videos pop
Advanced audio tools for easy video reviews
Adobe Premiere Rush on the App Store
4. Filmora Go: Easy editing app for influencers
If you use YouTube to promote yourself as an influencer, you know how time-consuming it can be to shoot, edit, and post videos. Enter Filmora Go, an easy video editing app that will help you make YouTube videos on the go. An intuitive timeline review, stunning effects, and simple editing tools make this the go-to video editor for YouTubers.
Why Filmora Go is perfect for editing YouTube videos: You can create quick, beautiful videos in a few minutes. Plus, this app allows you to:
Manage multiple timelines with ease
Trim, split, duplicate, and merge video clips
Adjust playback speed
Play clips in reverse
Royalty-free music
Record voice-overs
Add filters, effects, and overlays
5. Splice: Best YouTube editor for action videos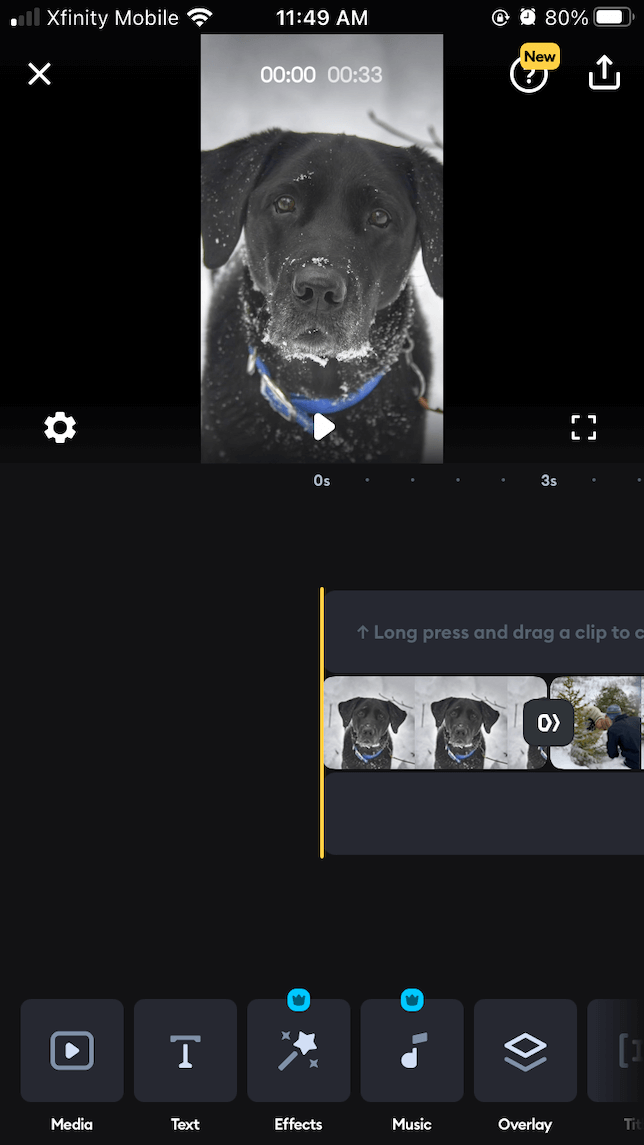 With Splice, you get the performance of a desktop editor on a mobile device. This award-winning app is useful for all of your video edits, but it particularly excels at showcasing action videos. Find and share your favorite moments, whether you're filming a day on the water, on the slopes, or in your own backyard. Add music, transitions, and effects before sharing your masterpiece with the world.
Why Splice is a great choice for editing YouTube videos: It's packed full of cool features that are easy to use. This editor's helpful tools allow you to:
Adjust the playback speed
Pan and zoom effects
Trim, cut, and crop both photo and video clips
Add title slides, text overlays, and a custom outro
Apply filters and adjust background colors
Customize your soundtrack or add narration
Share right to YouTube or other social media platforms
6. Hyperlapse: Best YouTube editor for time-lapse videos
Hyperlapse is a fun video editing app from the creators of Instagram, but it's also perfect for YouTube time-lapse videos, which are wildly popular. With Hyperlapse, you can create amazing time-lapse videos that are seamlessly polished. The footage is instantly stabilized to smooth out the bumps and give your video a cinematic feeling.
Why Hyperlapse is great for creating YouTube videos: Time-lapse videos are popular on YouTube, and Hyperlapse makes them so easy to create. Plus, you can:
Shoot handheld time-lapse videos while you're walking, running, biking, or jumping
Smooth out your video with automatic stabilization
Create time-lapse videos up to 12x normal speed
Save your video on your Camera Roll to then share it on YouTube
Access all these features with no sign-up required
7. Animoto: Best video editor for creating recipes and tutorials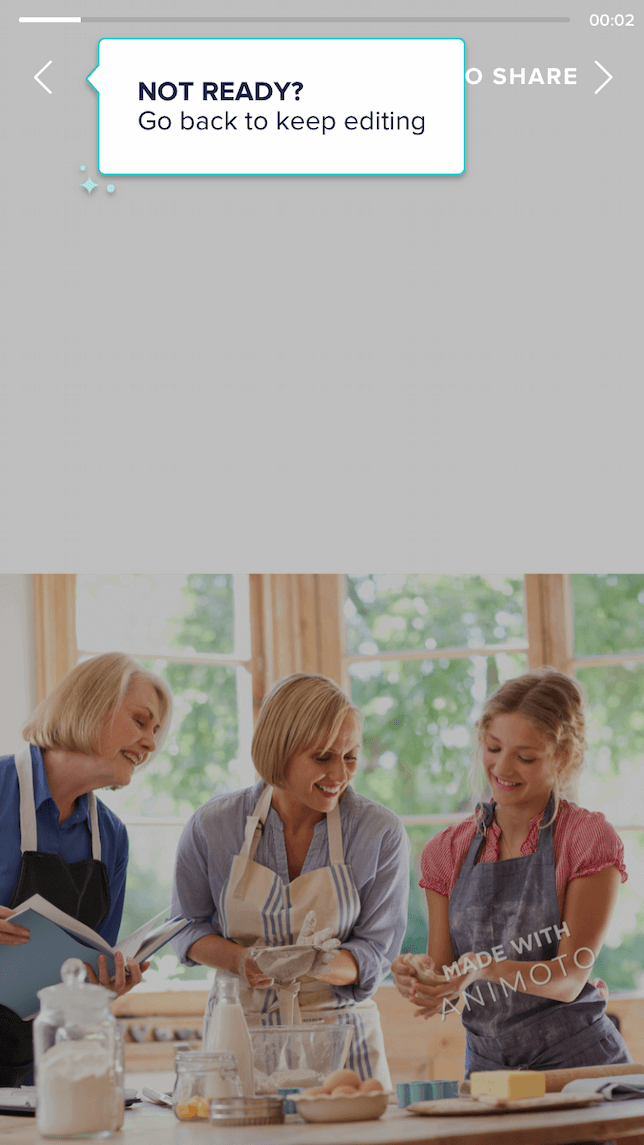 If creating custom recipes or tutorial videos is your favorite way to share on YouTube, you need Animoto. This do-it-yourself video maker allows you to quickly combine photos and videos with bold, animated text. And to make the process even easier, Animoto includes several recipe video templates that are perfect for beginners.
Why Animoto is a great video app for YouTube: You can create custom templates and then drag and drop your videos for quick recipe and tutorial movies. Animoto also allows users to:
Choose video templates or create a video from scratch
Adjust colors to match your brand or personal style
Choose from a huge variety of fonts and animated texts
A large stock photo library is included
Save your video on your Camera Roll to then share it on YouTube
8. Split Screen Videos: Best app for adding more than one video to a single screen
This simple video editor has one main function: to create split-screen videos to share on YouTube or another social media app. This one is great for gaming videos and before/after videos, and it provides a blank canvas for creating multiple videos on one screen, allowing you to add up to 4 videos on one screen and adjust each to meet your needs.
Why Split Screen Videos is great for YouTube: Sometimes, the story you want to tell requires a split-screen with multiple videos running at once. And this app also gives you the ability to:
Choose from different templates for combining 2, 3, or 4 videos.
Adjust each video individually
Choose a video soundtrack using your music library
Add custom margins between videos
Split Screen Videos on the App Store
9. Magisto: Video editor for travel videos and vlogs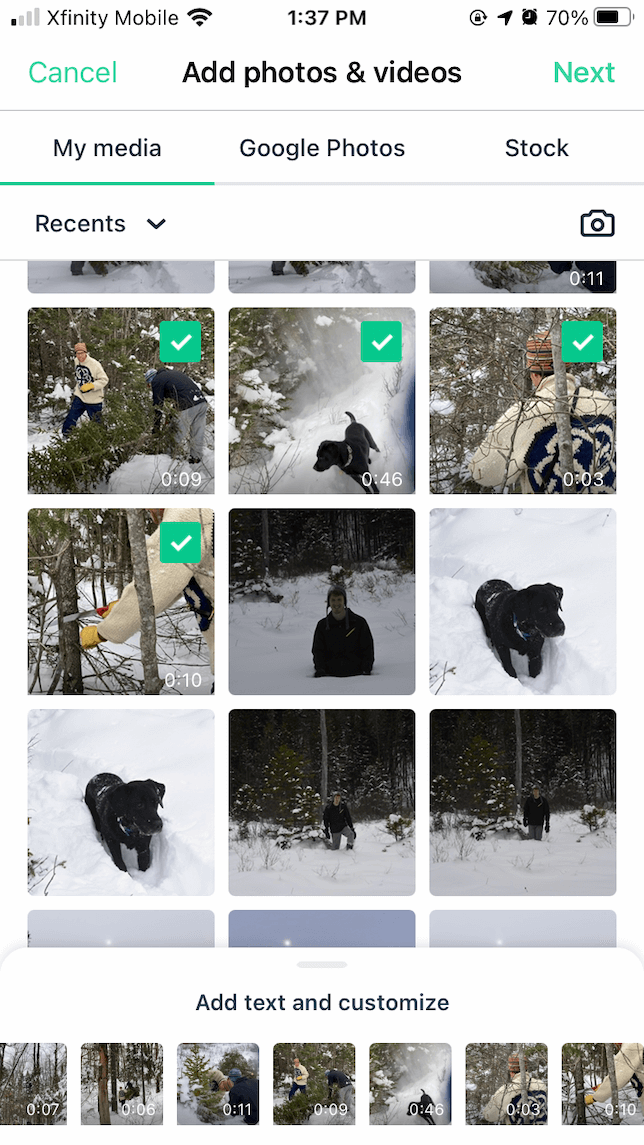 Magisto uses AI to find the best parts of your videos and combine them into a stellar movie with minimal effort on your part. All you have to do is choose a video editing style and soundtrack, then fine-tune your creation before sharing it to YouTube. This style of video is easy to create and popular among YouTube audiences, making it great for sharing travel footage or other vlog content.
Why Magisto is great for editing YouTube videos: It basically does all the work for you. Videographers love Magisto because it:
Quickly creates professional-looking videos using an artificial-intelligence-driven smart editor
Automatically edits your media intelligently and adds beautiful graphics, effects, filters, and music to tell a story
Creates beautiful moving photo slideshows or video collages even if you don't have any video clips
Uses ready-made templates (choose one to match your personal style)
Gives you the option to manually edit your clips (cut, trim, merge, and reorder)
Lets you customize your video by adding text, choosing fonts, changing orientation, or using different colors
10. InShot: For more advanced vlogging on YouTube
Featuring a polished interface and numerous advanced editing tools, InShot is a professional-quality video editor that's great for amateur videographers. With InShot, you can easily combine videos, photos, and collages to create stunning YouTube videos and vlogs. Choose from a variety of effects, transitions, stickers, and animations before sharing your video with your followers.
Why InShot is great for editing YouTube videos: While InShot is simple to use, it's got pro-level features, including the options to:
Trim, cut, and merge videos
Adjust video speed
Add music, special effects, and voice-overs
Choose from a variety of fun sound effects and sync them with your video
Add text, emojis, and animations
Add video and photo filters before sharing on YouTube
Ready to start creating awesome YouTube videos and grow your following? Start with these editing apps for YouTube that make it easy to create professional-quality videos that you can be proud of.