The humble selfie stick is a powerhouse of a photography tool for iPhone photographers, allowing you to pop yourself into any scene before taking a picture. There are hundreds to choose from, but the best selfie sticks are portable and rugged, with long battery lives so that you never miss the shot you're after.
Let's take a look at some of the best selfie sticks for iPhone on the market today. Then we'll share some of our favorite tips for awesome, frame-worthy selfies.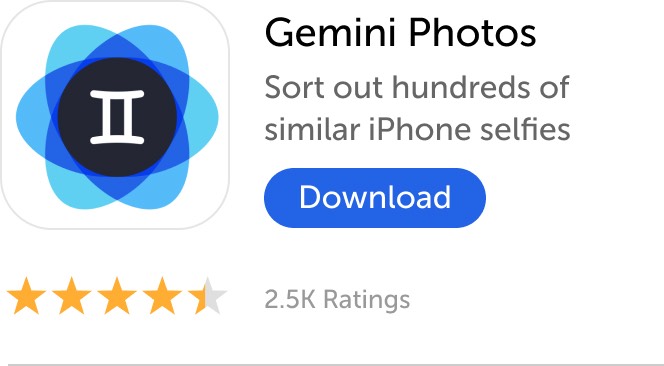 The 5 best selfie sticks to buy
The selfie stick is a fabulous tool for iPhone photographers, Instagram influencers, and travelers, but which one should you buy? The following selfie sticks are the best of the best, receiving stellar reviews that make them stand out from the competition.
1. SYOSIN Selfie Stick: Best all-around selfie stick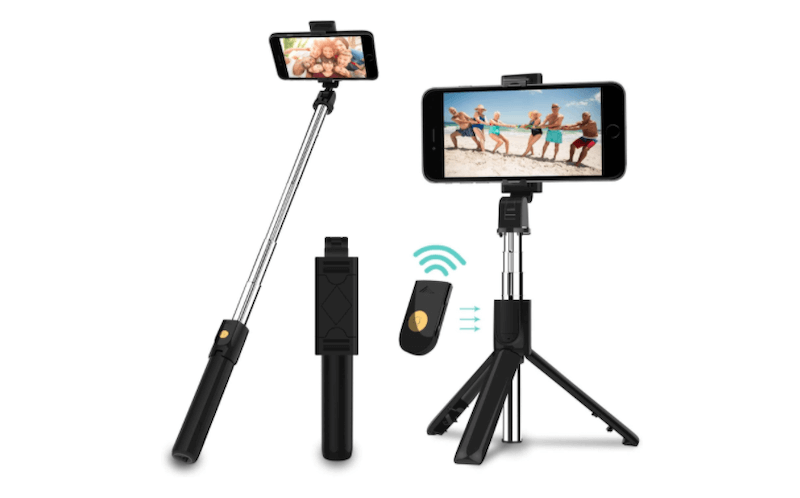 The SYOSIN Selfie Stick is the perfect photography companion for capturing any shot, no matter where your travels take you. As a selfie stick, the SYOSIN model extends from 7.64 inches to 27.6 inches and can be rotated for an endless array of shooting angles. Use the detachable Bluetooth remote for maximum convenience. As a tripod, the SYOSIN provides stability for group shots and long-distance selfies at multiple angles. This compact selfie stick fits easily into your pocket or purse and weighs just five ounces.
2. Mighty Selfie Stick: Best selfie stick for a long reach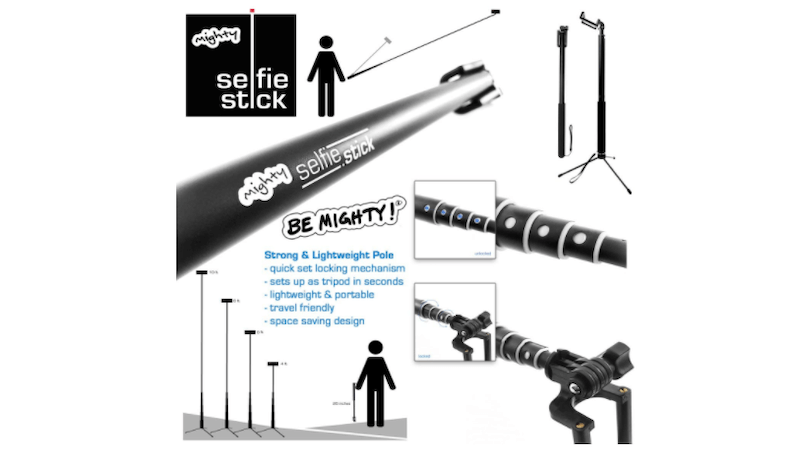 For the most epic long-distance selfies imaginable, check out the Mighty Selfie Stick, which extends up to 10 feet long for unique angles. While not as compact as some of the other selfie sticks listed here, the Mighty Selfie Stick uses quick-tighten and quick-release interlocking sections that adjust down to 26 inches. A Bluetooth remote with a one-click connection is included for ease of use and comes with a separate mount for a GoPro camera or even a small digital camera.
3. BlitzWolf Selfie Stick: Selfie stick with a 20-hour battery life
The Anker Selfie Stick is compatible with a multitude of smartphone models, including the newest iPhones. It offers a durable design, a tripod base, a Bluetooth remote, and a stick that extends up to 26.77 inches. The battery will hold a charge for 24-plus hours of active use and three months on standby, giving you days of selfies without having to worry about recharging. The BlitzWolf Selfie Stick head can rotate a full 360 degrees so you'll never miss the perfect angle.
BlitzWolf Selfie Stick on Amazon
4. Yoozon Selfie Stick: Tripod and selfie stick in one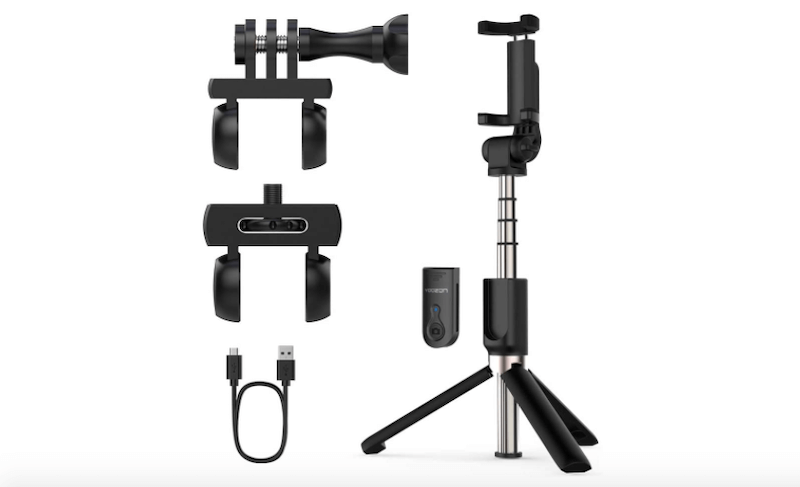 Several selfie sticks on this list have built-in tripod availability, but the Yoozon Selfie Stick stands out for its rugged design and ease of transition between selfie stick and tripod. As a selfie stick, the Yoozon is adjustable between 7.9 and 26.6 inches. As a tripod, the Yoozon provides a sturdy base for group shots and long-distance selfies. It includes a Bluetooth remote, weighs just 7.2 ounces, and can be used with GoPro and action cameras. The head offers 360-degree rotation, and you can also switch between horizontal and vertical rotation quickly and easily.
5. Quik Pod SPORT Selfie Stick: Best waterproof selfie stick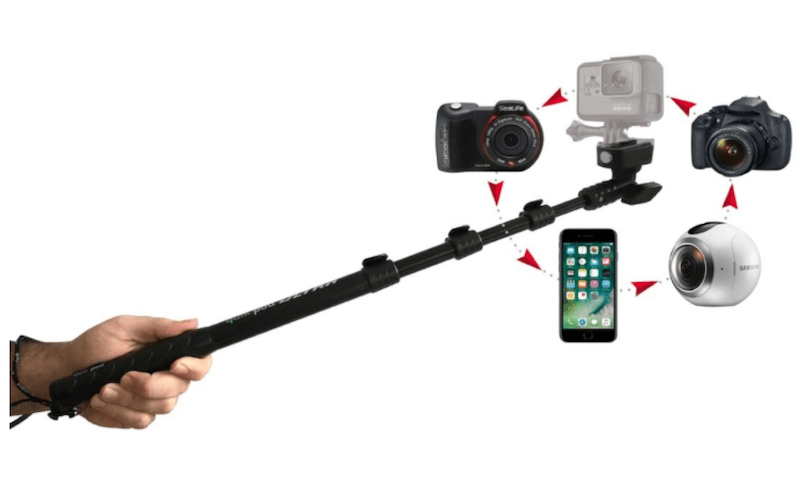 If your goal is to take the perfect selfie while boating, kayaking, SUPing, or fishing, you may want to consider the Quik Pod SPORT, which offers waterproof protection and can even handle deep water pressure if you're using it with a waterproof sport camera. The telescoping arm extends from 15.5 to 39 inches, and the Quik Pod also includes a sure-grip handle, waterproof lanyard, a built-in selfie mirror, and a Bluetooth remote. Even if you drop your Quik Pod SPORT, you're covered because its buoyant design means it will always float to the surface.
Quik Pod SPORT Selfie Stick on Amazon
How to use a selfie stick for iPhone
If you just ordered your brand new selfie stick and are ready to start shooting, start here. If you've had your selfie stick for a while but need a refresher course, we've got some tips for you too.
How does a selfie stick work?
A selfie stick is used to extend the reach of your arm and the view from your phone's camera. Most selfie sticks come with Bluetooth capability to easily connect to your smartphone, but there are wired models that can be attached to your phone using an auxiliary cable if Bluetooth isn't an option. Simply attach your phone to the selfie stick using the included clamp. Make sure it is secure before extending it. You may have to adjust the angle before framing your shot with your iPhone's Camera app.
How to pair your selfie stick to your iPhone
The first time you use your selfie stick with your iPhone, you will have to manually connect the two, but after the initial pairing, it should happen automatically. Here's how to do it:
Turn on your selfie stick or remote shutter. If you have a separate button for Bluetooth connectivity, turn that on too.
Now go to the Settings app on your iPhone and tap Bluetooth.
You will see a list of all the Bluetooth devices your phone has previously connected to, as well as your selfie stick. Tap the name of your selfie stick and wait for it to connect.
Frame your shot and press the shutter button on your Bluetooth remote.
Can you use a selfie stick without Bluetooth?
Using a Bluetooth connection is the most reliable way to take a selfie, and since all smartphones come with Bluetooth functionality, you should have no problem framing the perfect selfie and snapping a few photos.
If, for some reason, you're unable to pair your selfie stick with your iPhone and you've found the perfect spot for a selfie, take heart and use plan B. You won't have a lot of time to perfect your pose, but you can bypass the Bluetooth connection by setting your timer on the Camera app, framing your shot with your selfie stick, and holding your pose until the camera snaps a photo.
How to take better selfies with a selfie stick
The best way to take awesome selfies is to take a lot of them. The more you take, the more you'll have to choose from when it comes to sharing or posting on social media. Want to ensure gorgeous selfies every time? Here are a few tips to help you get the perfect shot:
Avoid harsh light and deep shadows. Taking photos on a sunny day at high noon is bound to cause problems. For a flattering selfie shot, try to capture yourself during the early morning or late evening. Make sure your scene is uniformly lit, without deep shadow lines from buildings, trees, or other obstacles.
Go for a slight head tilt with your chin up. Tilting your head in different directions will give your image more interest and make you look younger. You should also tilt your chin up slightly to avoid the double chin effect.
Look away from the camera. Add an air of mystery to your selfie by staring off into the distance.
Hold your selfie stick above your head. Want to look like a model in your selfies? Do what models do and position your selfie stick so that the bottom of your phone is at eye level, shooting downward toward your face. This is a very flattering angle for most people.
Ready to jump on the selfie bandwagon? Even if you only snap a few shots with your spouse or your kids now and then, you'll find the selfie stick an invaluable and affordable tool that's 100% worth having.