Chances are, you've shared some of your favorite GIFs on social media before — GIFs that seem to capture your exact mood or feeling with just a few seconds of animation. The best GIFs are clever and funny enough to go viral and are shared thousands of times on Facebook, Twitter, and Instagram.
So, how do you get in on the action and make your own awesome GIFs? With an app, of course. There are dozens of GIF-maker apps that you can use to turn your videos into clever GIFs. Most are free with in-app purchases, while some include subscription fees. In this article, we'll share a rundown of some of our favorites.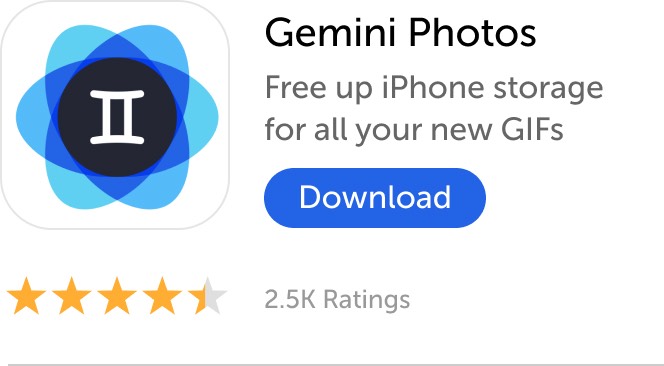 What are the best GIF-maker apps for iPhone?
The best GIF apps are easy to use and inexpensive, allowing you to create unique GIFs that you can share with your followers. Here are the GIF-making apps that we'd recommend:
GIF Maker
Giphy World
GIF Maker by Momento
ImgPlay
My Talking Pet
GIFO
GifYou
1. GIF Maker: For editing GIFs you already love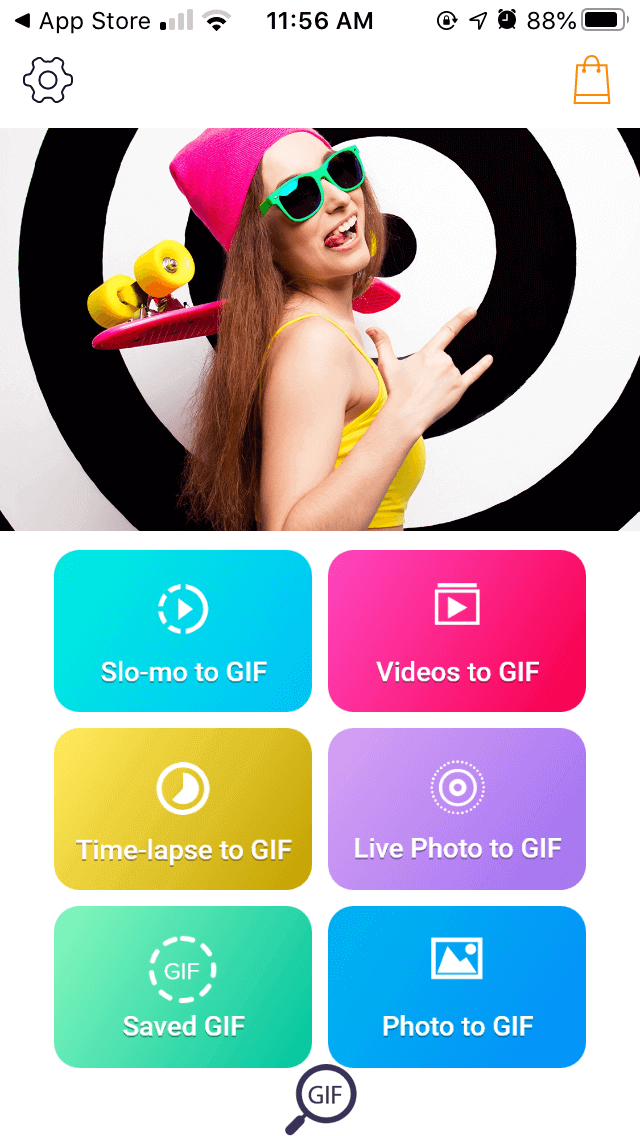 GIF Maker is a classic app for creating fun GIFs from photos, videos, and time-lapses, but the most-used feature is probably the ability to edit existing GIFs. GIF Maker works in conjunction with GIPHY to show you a whole database of GIFs that you can crop, reorder, filter, and add text overlays to. It's the perfect app for creating unique GIFs without having to start from scratch.
GIF Maker is free to download with a limited selection of editing tools. GIF Maker Pro offers a 3-day free trial. After that, it's $12.49 per month.
2. Giphy World: Create an AR experience to share with your friends
Welcome to the world of augmented reality! Giphy World is an addictive app that lets you turn your camera into a strange new world while creating fun GIFs with AR stickers.
With Giphy World, you can open your camera and add GIFs all around you by tapping them in the search results. You can drag GIFs in space by holding them with your finger and moving your device. Finally, you can record a video featuring your AR scene. Giphy World takes GIFs to a whole new level and is completely free to use.
3. GIF Maker by Momento: A GIF-to-video app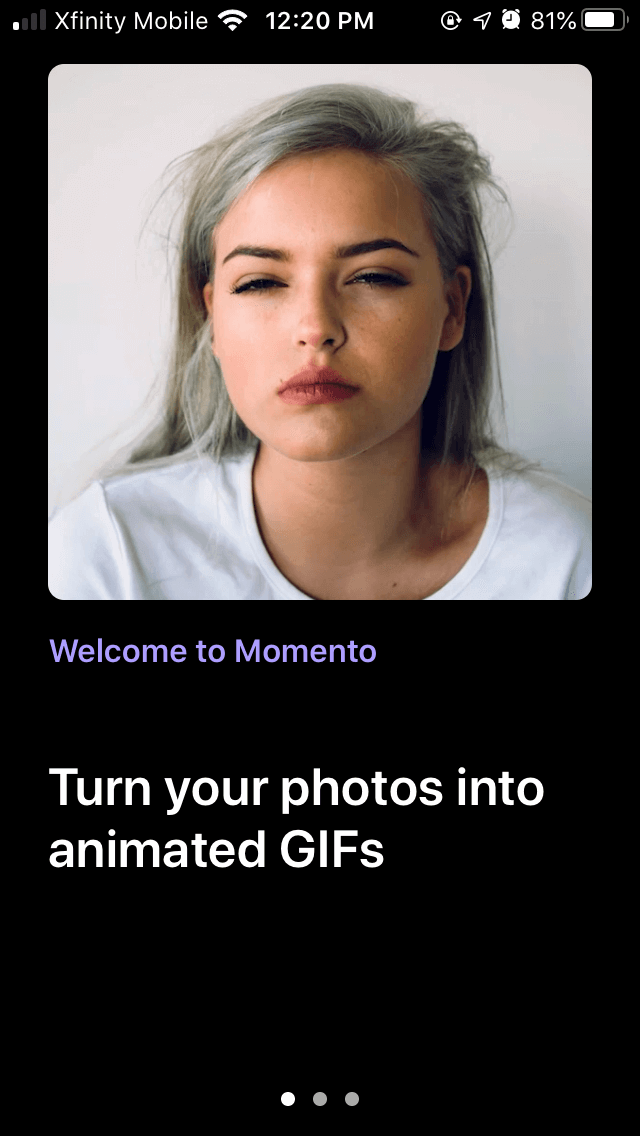 The cool thing about Momento's GIF maker is that when you open the app, it automatically animates your photos and videos so you can see, with a quick scroll, which ones would make awesome GIFs. From there, you have access to some pretty advanced editing tools that will allow you to customize your GIF with stickers and filters, trim and crop, or adjust the lighting.
Momento's free editing tools are pretty awesome, but if you want to add music, frames, and certain special effects, you'll have to shell out for the premium version, which is currently $9.99 a month.
GIF Maker by Momento on the App Store
4. ImgPlay: Make GIFs from Live Photos
ImgPlay can turn all your photos into GIFs, including Live Photos, bursts, and slideshows. You can also use the ImgPlay camera to take hands-free, stop-motion, and Boomerang videos that you can convert to GIFs before sharing on social media.
Editing tools on ImgPlay include captions and text, stickers and other overlays, and special effects and filters. ImgPlay is free to download and includes a nice selection of editing tools. To remove the watermark and ads, you will have to upgrade to ImgPlay Pro.
5. My Talking Pet: A GIF-maker for animal lovers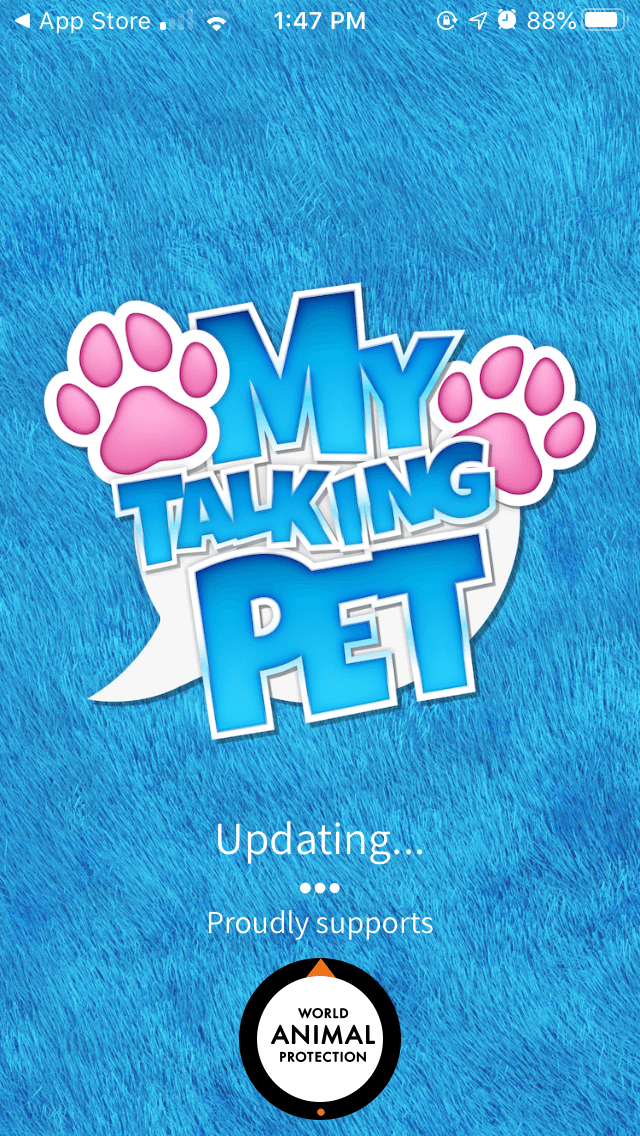 If your favorite GIFs to share are those that feature your favorite animals, then you'll love My Talking Pet. The app uses AR technology to make your dog or cat's mouth and eyes move to the sound of different voices and sayings. Choose from prerecorded sayings like, "Baby, you could charm the dew right off the honeysuckle," or create your own with the voice recording software.
My Talking Pet is free to download, and the results can be hilarious. If you can't get enough of it, you can upgrade to the pro version for $2.99 per month.
My Talking Pet on the App Store
6. GIFO: Create GIF collages
What's better than creating your own GIF? Creating four at once! With GIFO, you make and share animated GIF collages with the custom GIFO camera and editing tools. You can create slo-mo GIFs, apply filters, frames, and text, and share your creation on social media.
GIFO lets you use both the rear and front-facing camera to film your video. The app is free to download with in-app purchases.
7. GifYou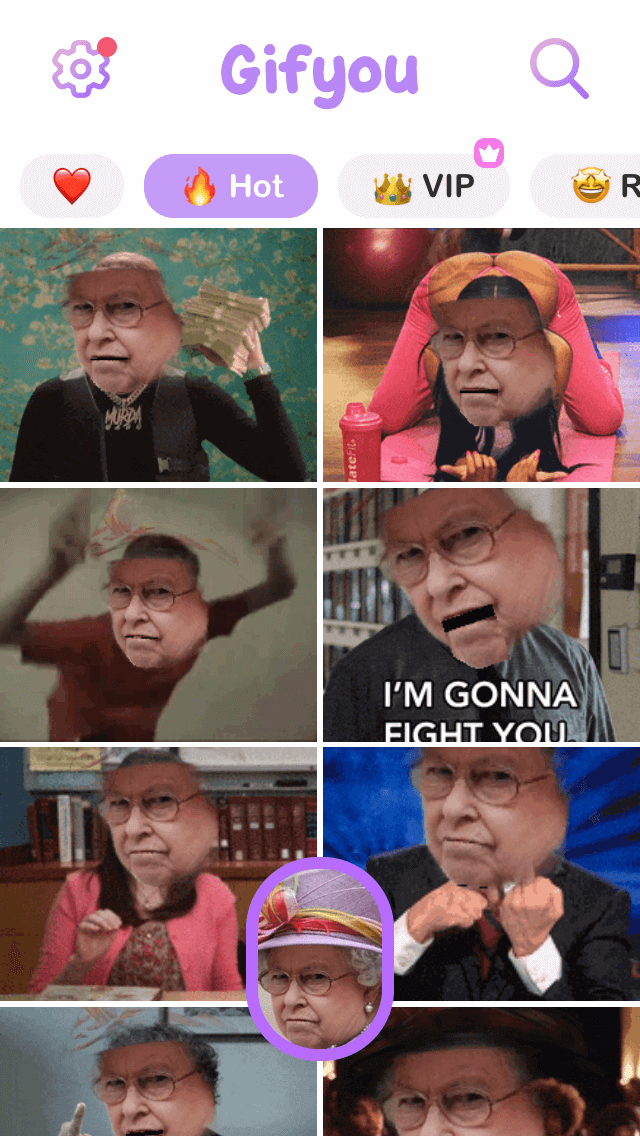 While GifYou's applications are limited, it is aptly named — its most noteworthy feature can turn you into your next GIF! GifYou lets you take selfies or use the faces of your friends to create GIFs that will have everyone in stitches. Use the Giphy-powered library to choose the perfect GIF, then use the face application to superimpose your face onto the body of someone else.
This is another fun app that produces some amusing results. GifYou's basic features are free. GifYou Premium is $12.99 per month.
Whether you're hoping to create the next viral GIF or just want to kill a little time, these addictive GIF-creator apps will provide you with a fun, creative outlet — with some unexpected results. And if it happens that none of the apps appeal to you, try making GIFs with iOS shortcuts, like we showed you in an earlier post.