Every year, Apple releases a new model of iPhone. And, consistently, the one that's upgraded on each new version is the camera. It's easily one of the best features of the device. So, it comes as a surprise to nobody when their iPhone storage is filled to the brim with photos and videos.
If you're anything like me, though, then the photo library is probably cluttered with duplicate and similar-looking photos or even tons of screenshots. What can you do about it? The obvious answer is to sit there and delete them. But who has the time to do it manually?
Well, I have good news for you. You can use a free iPhone cleaner app. That's right. There are quite a few free apps that will scan your iPhone storage and help you clean up your device. In this article, I'll introduce you to the 8 best apps to clean your iPhone.
Why should I use an iPhone cleaner app?
The reality is that most people don't use their iPhones just for pictures and videos. It's a powerful device that's basically a pocket-sized computer. There are probably very few things you don't use your iPhone for. So, you can see why it's easy for your phone to get bogged down with apps, files, and other data over time.
That's why a cleaning app can be so useful. It can help you free up storage on your iPhone as well as improve your device's performance overall.
If your phone isn't cluttered with useless files that it has to sift through, then it'll run faster. And in turn, this can make your battery last longer because it's using fewer resources. Cleaning up your iPhone truly has a domino effect.
Additionally, an unintended benefit of decluttering is how it can protect your privacy. Most cleaning apps include features that will help you clear out your browsing history, cookies, and other personal data, preventing your private information from being seen by prying eyes.
1. Gemini Photos
Gemini Photos is one of the best iPhone cleaner apps available today. It uses a machine learning algorithm to scan your pictures and analyze them. So, it's not relying on just metadata to look for duplicate or similar photos. But it's also able to look at the content of your pictures. This can make the entire process of cleaning up your photo library faster — and, dare I say, more enjoyable.
One of the ways Gemini Photos makes it easier and more efficient to clean up your photos is because it organizes them into categories. So, you're able to review and remove pictures by looking at them by type, too. For instance, you can review duplicates, screenshots, large videos, blurry photos, and even pictures of handwritten notes. But best of all, you can do all of that without having to manually scroll through your entire photo library.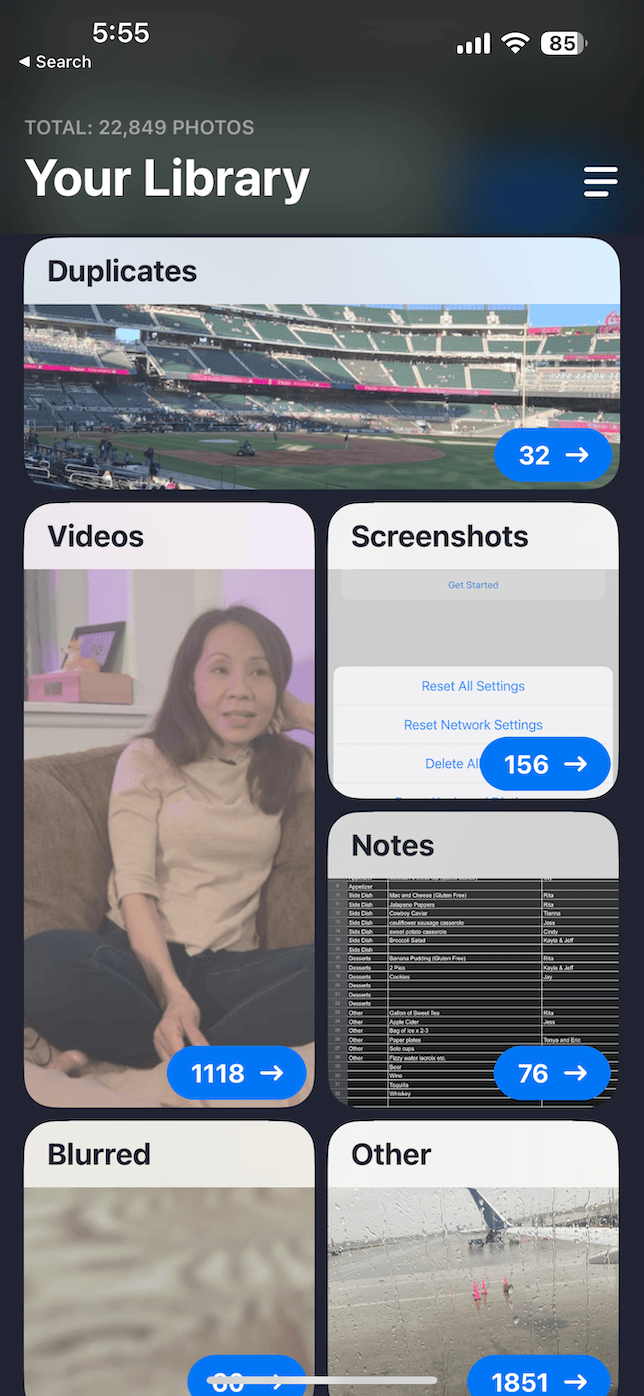 Download Gemini Photos.
2. iMyFone
The thing that separates iMyFone from other iPhone cleaner apps is its ability to delete large files of all types quickly and easily. In just a few taps, you'll be able to see which files are taking up too much space. Everything from large apps to oversized attachments in your messages.
People find this app particularly helpful when they're in a pinch and running low on space. It's rare that your phone fills up at a convenient time. If you find yourself in that position, then you know iMyFone can help you quickly get out of this predicament. For a free app to clean an iPhone, you'll be hard-pressed to find a quicker or easier one to use.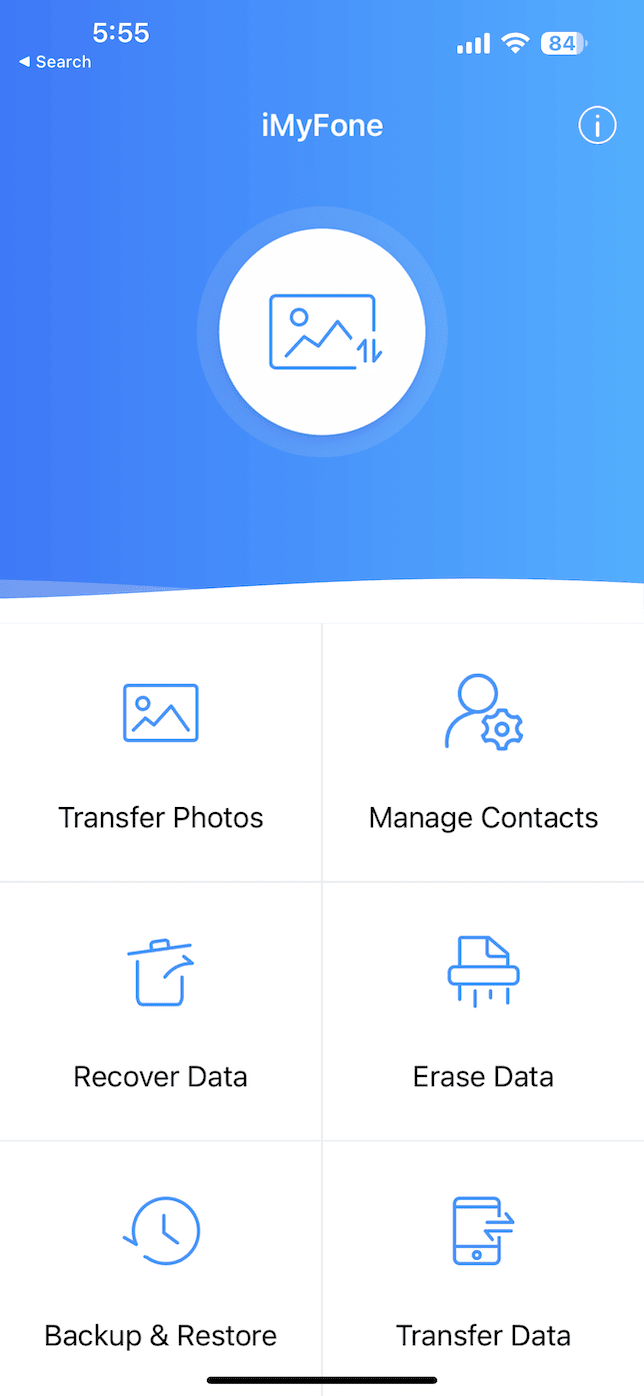 Download iMyFone.
3. Phone Cleaner
Maybe you're looking for an app that can do just a little bit more for your iPhone. That's where the aptly named Phone Cleaner comes in handy. It's a versatile app that helps you keep your iPhone running smoothly and can optimize your phone's battery usage.
Phone Cleaner works by scanning your entire device and helps you identify unwanted files and browsing data as well as manage your photos and videos. Making it that much easier for you to decide which of these — if any — you'd like to delete.
It also scans your phone on a deeper level, helping you remove files you might not even know you have on your iPhone. The free app can catch things like system logs, temporary files, and cache files. The reason this is so helpful is that if left unmanaged, those types of files can really add up and take up a lot of space on your phone's storage.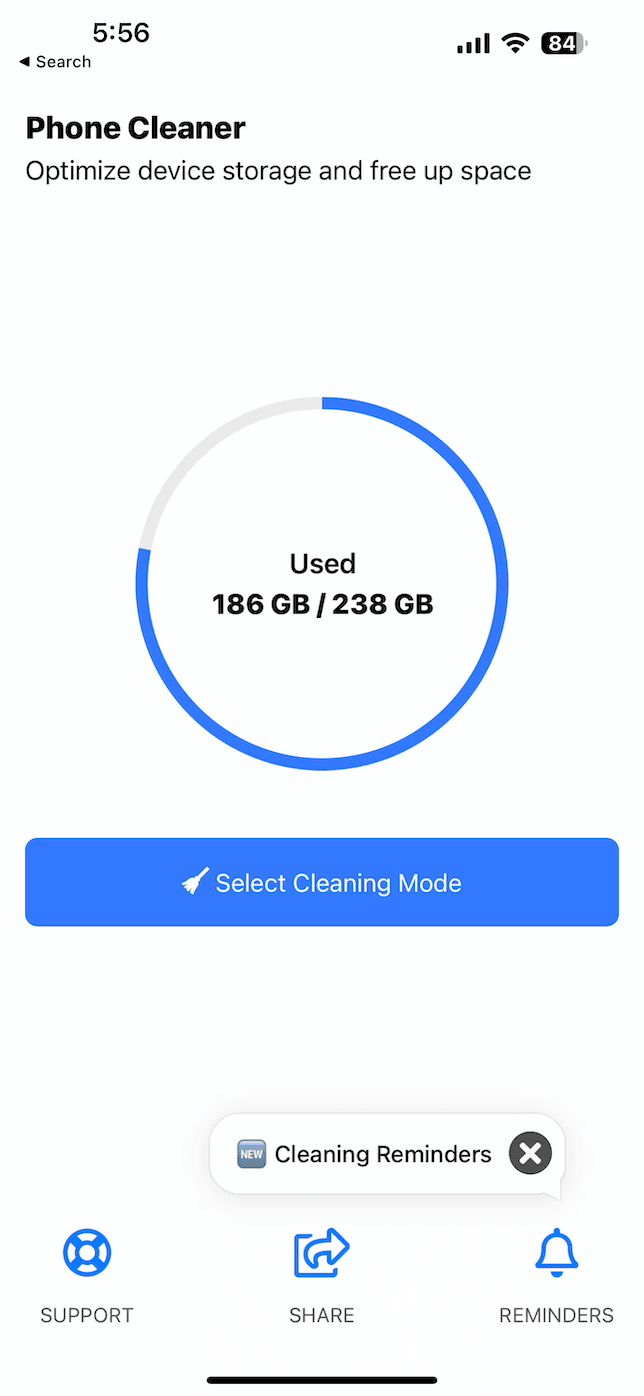 Download Phone Cleaner.
4. Clean Doctor
The thing about Clean Doctor is that its powerful algorithm makes it a useful utility to have on your iPhone. Like other apps on this list, Clean Doctor is able to help you quickly remove pictures and videos while also clearing out your browsing data and cleaning up your contact list.
However, one of the most useful features of Clean Doctor is not even its scanning ability. In my personal opinion, I think it's the app's notification schedule that you'll find particularly helpful. Getting into the habit of regularly scanning your phone can keep it continuously running smoothly. And, at least once every few days, you can expect to get a reminder from Clean Doctor gently nudging you to scan your phone again.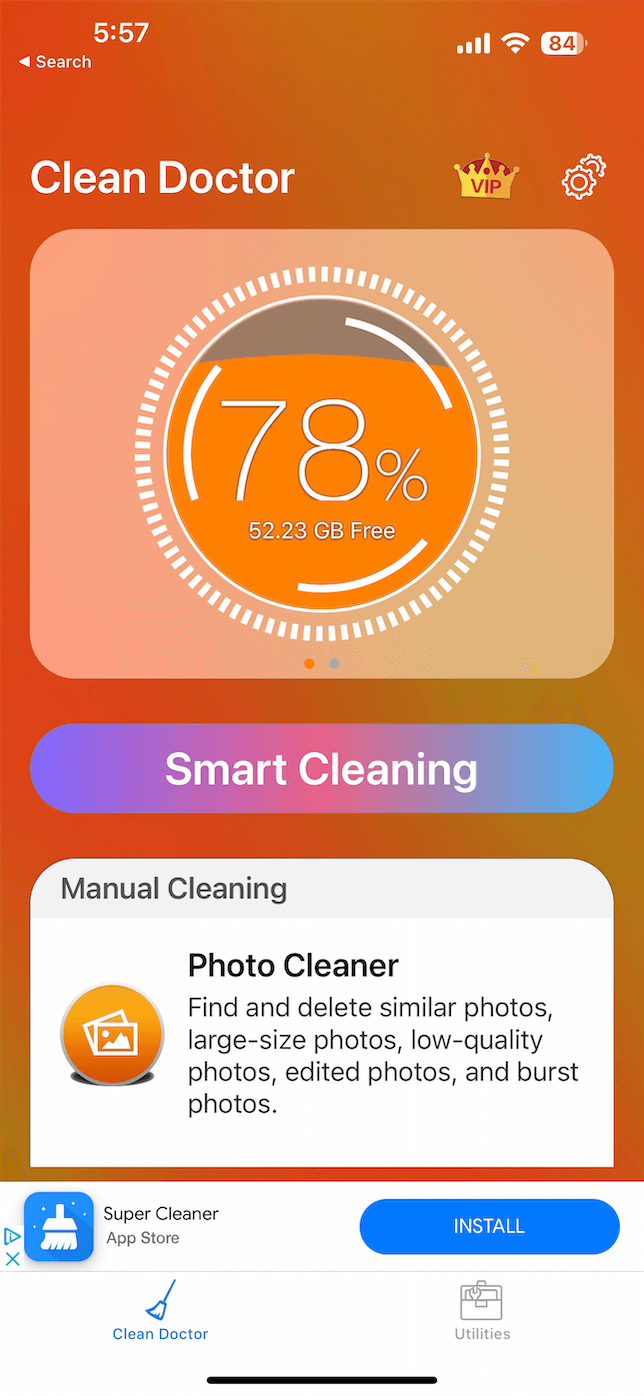 Download Clean Doctor.
5. Battery Life Doctor
Unlike some of the other apps you'll read about in this article, the primary focus of Battery Life Doctor is not necessarily to help you delete files. It sets out to optimize your iPhone's battery usage. It can help you figure out which apps are draining your battery, helping you identify which apps you should just go ahead and get rid of. Additionally, the app will give you tips on how to adjust your usage to help you extend your battery life in between charges.
Battery Life Doctor will give you real-time insights into your battery's health, looking at the overall condition of the battery and monitoring its temperature. Battery Life Doctor can also notify you of any possible issues with your battery and help you fix them before they become bigger problems.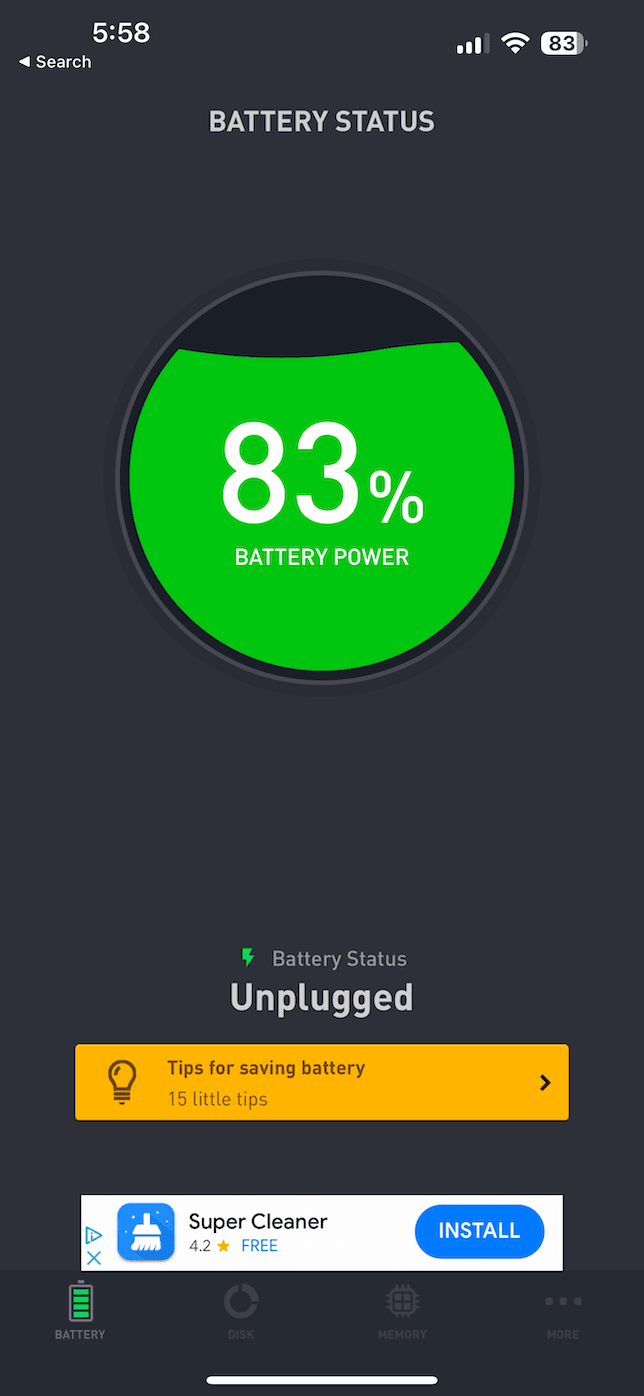 Download Battery Life Doctor.
6. Clean Master
Clean Master is an app that boasts an entire suite of features to help you clean your phone and optimize your performance. Not only does it have a smart cleaner function. This is when it scans your iPhone for duplicate and unnecessary files to delete. But it also has a ton of speed and performance tools as well.
You can use Clean Master to run a speed test on your internet connection, compress pictures, and even check your phone's battery status. Clean Master also has a private compression tool. So, if you have a file on your iPhone that you want to keep secret, Clean Master will not only store the file but also make sure it's not searchable. This way, even if someone else tries to search your phone for it, they won't find it.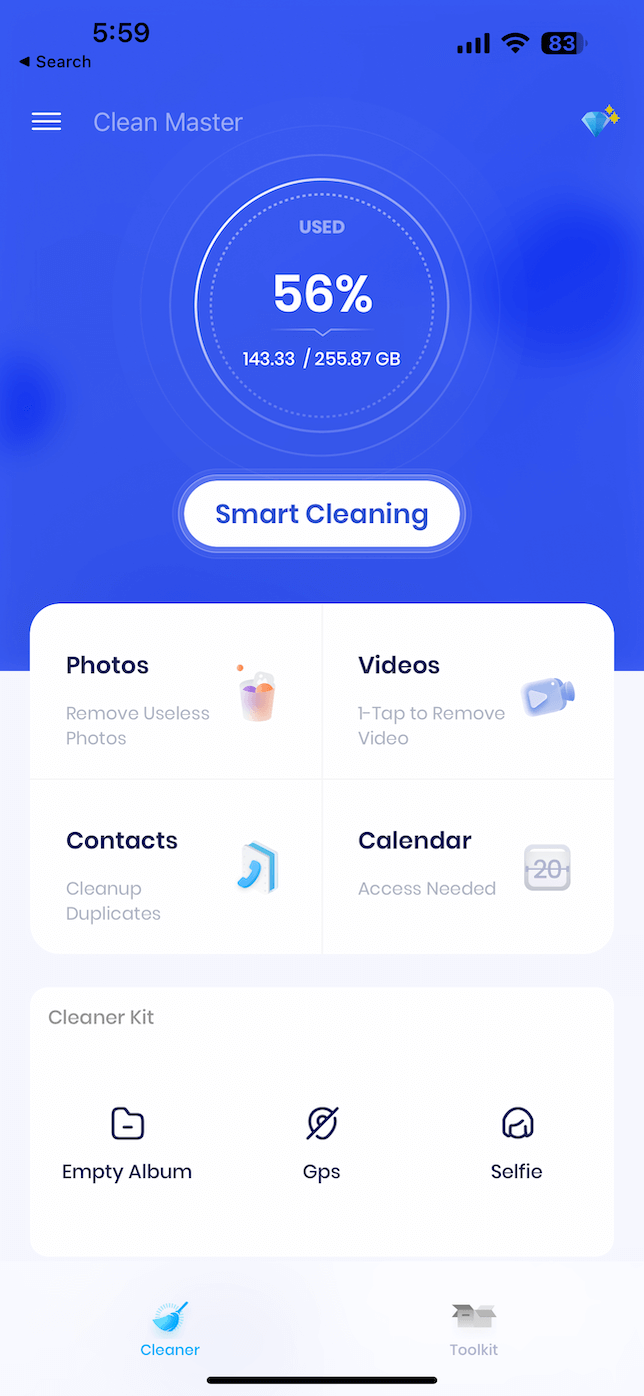 Download Clean Master.
7. Smart Cleaner
Smart Cleaner is designed to help you quickly identify the files on your iPhone that are wasting space. It's able to detect large files and ones you haven't used in a while. In fact, its most notable feature is how it scans for junk files. As you can imagine, these files accumulate and can really add up over time. That's what makes Smart Cleaner a must-have app for anyone who wants to optimize their iPhone's performance.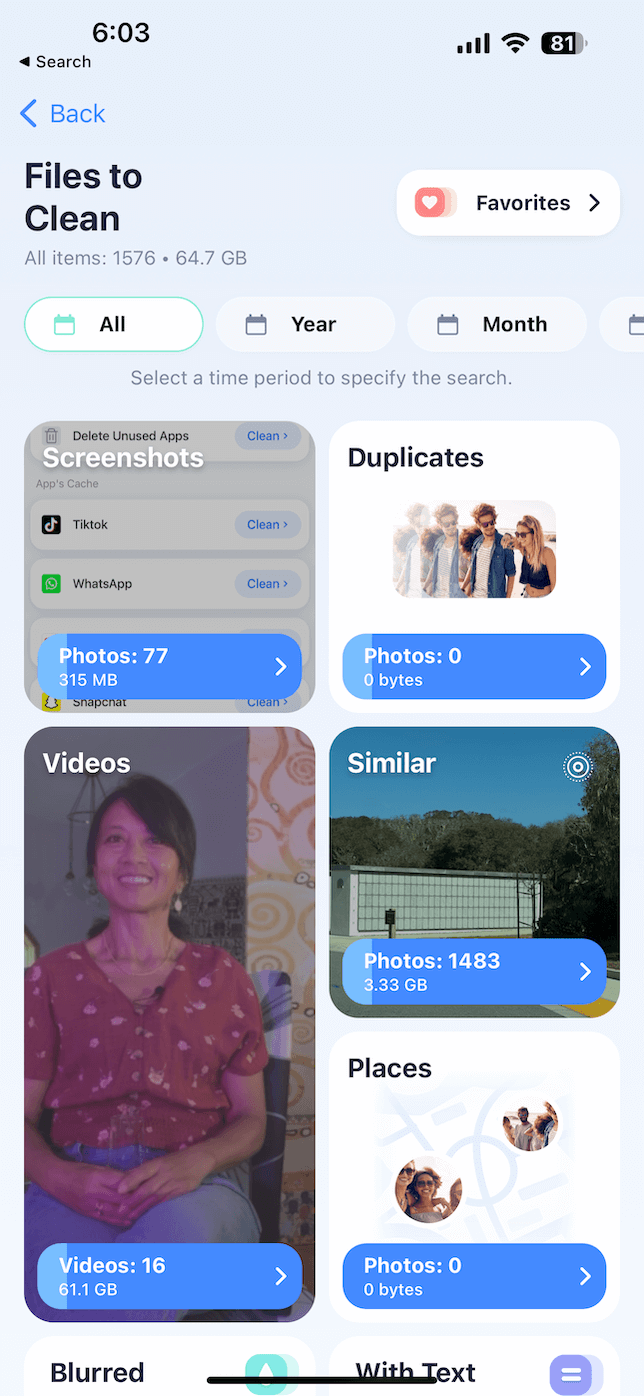 Download Smart Cleaner.
8. Phone Clean
Last but certainly not least is the app simply called Phone Clean. Similar to other apps, it can scan your phone and help you remove unneeded files. It can monitor your battery to make sure it's still in a healthy condition. But what makes Phone Clean particularly helpful is its ability to find and remove hidden temporary files. The type of files you might not think about, nor have the knowledge to delete them.
Hidden temporary files are needed by apps to run faster, but as you can imagine, there are likely apps and temp files you're not using anymore. So, getting rid of them will free up space without actually impacting your phone's performance. All around, it's a win-win.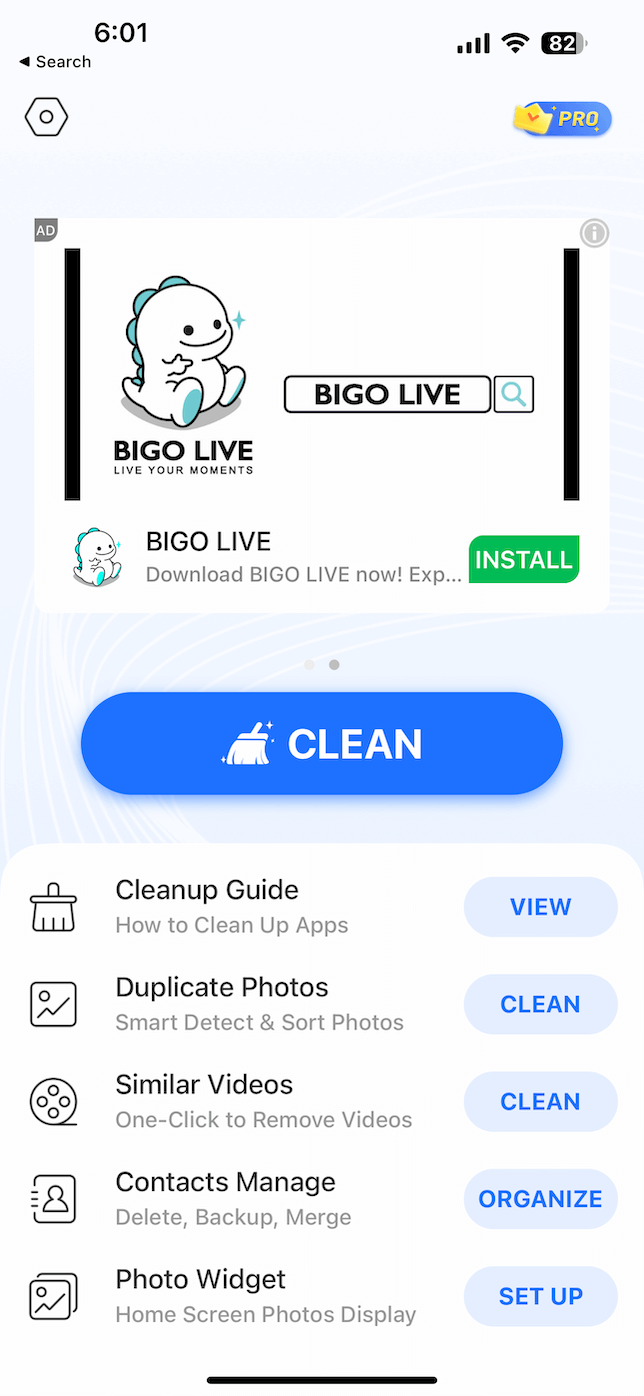 Download Phone Clean.
Hopefully, this article has piqued your interest in at least one or two iPhone cleaner apps. The 8 apps mentioned in this article are all helpful in their own ways. Sure, there is a bit of overlap between the apps, but you'll have to figure out which one best fits your needs.
But here's the thing about these apps — you can download all of them from the App Store for free. So, you don't have to just take my word for it. Try them out for yourself and see which one works best for you.