Recording and sharing videos with your iPhone couldn't be easier. But what do you do if you want to trim your videos or add filters and effects? Before you upload your videos straight to YouTube, you can do all of that directly in the YouTube app. This article will walk you through how to use YouTube's iOS app to edit your videos before and after posting them.
Can you edit videos on YouTube?
When you think of the YouTube app, watching videos is probably what comes to mind. But you can actually do a lot more within the app, including editing and uploading movies. YouTube's iPhone also app lets you:
Trim videos: This allows you to clean up your videos if there's any extra footage at the beginning or end.
Add filters: YouTube has preset filters, each of which can give your videos a different look or aesthetic.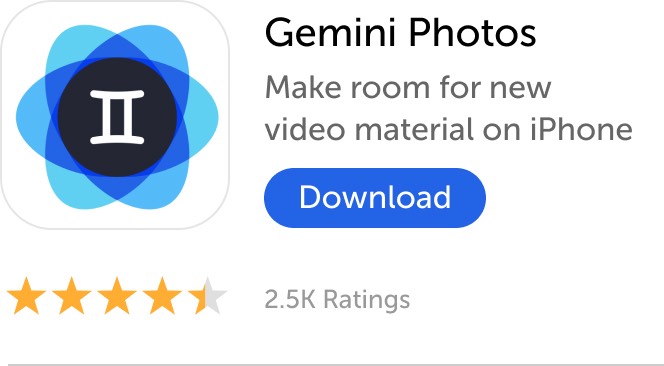 YouTube video editor walkthrough
Even if you've never edited videos on your iPhone before, you'll find the YouTube editor easy-to-use and relatively straightforward. And if you've used other video-editing apps before, then great — you'll feel right at home cleaning up your videos before you publish them online for the world to see.
How to trim your YouTube video
The first thing you'll want to do is download the YouTube app from the App Store. Once you're logged into your account:
Tap the Camera icon at the top.
Choose a video from your Photo Library.
Tap the Scissors icon at the bottom of the screen.
Drag the blue box from the left or right side of your video to trim the beginning or end.
Tap Next.
Give your video a title, then select your privacy and location settings.
Tap Upload.
And that's all it takes to trim and upload a video using the YouTube app on your iPhone.
How to add a filter to a YouTube video on iPhone
Now, maybe you want the colors in your videos to really pop or to make your video feel like a dream. That's where filters come in.
YouTube has a collection of filters to add to your videos, similar to those found within the Photos app or on Instagram. To add a filter to your videos:
Open the YouTube app.
Tap the Camera icon at the top.
Select the video you want to upload.
Tap the Wand icon at the bottom.
Scroll through all of the available filters. Tapping on a filter will allow you to preview it on your video before you select it.
Tap Next.
Add a title to your video and set your privacy and location settings.
Tap Upload.
Can you edit a YouTube video that's already been posted?
You can edit a video that's already on YouTube, but it has to be a video that you personally uploaded; you can't edit someone else's video. The other caveat is that you can't edit a video using the YouTube app on your iPhone. Instead, you'll have to log in to YouTube through a web browser on your computer.
That said, you can still easily edit the title, the description, and any of the privacy settings for your video through the YouTube app. Just follow these steps to make those edits:
Tap your profile photo in the top right.
Tap Your channel > Your videos.
Tap the three dots next to the video you want to edit.
Tap Edit.
Make your changes and then tap Save to finish.
How to edit your YouTube videos before uploading
Even if all those features sound nice, perhaps you need to make some more substantial edits to your videos, like cropping them or adding music to the background. Thankfully, you can do all that on your iPhone before you upload your videos to YouTube.
How to crop a YouTube video
When you're watching your videos back, you might realize that there's an unwanted object in the corner of the frame that you didn't notice. But don't worry — you can fix this by cropping your video, a process that's quite similar to cropping a photo.
Here's how you can crop your videos on iPhone:
Open the Photos app.
Select the video you want to crop.
Tap Edit, in the top-right.
Tap the Crop icon (it's the fourth button at the bottom).
Drag any of the corners to adjust your frame.
Tap Done.
How to add music to a YouTube video
If your movie would benefit from a bit of background music, this is relatively easy to achieve by using iMovie. You can download iMovie from the App Store for free if it's not already on your iPhone. Once it's installed, follow these steps to add music:
Open iMovie on your iPhone.
Tap Create Project > Movie.
Scroll through your library and select the video you want to use.
Tap +.

To use the stock music that comes with iMovie, tap Audio > Soundtracks.
To use a song from your Music app, tap Audio > My Music.
If you have a song file on one of your cloud drives, tap Files.

Choose the song you want to use. It will appear on your project's timeline as a green bar under the video.
So, before you upload your next YouTube video from your iPhone, give some of these features a try. Even if you're already using the editing tools that come built into the YouTube app, these tips and tricks will help elevate your cinematography game. Hopefully this article has inspired you to try some new things and experiment with your YouTube videos. You might also want to know how to download videos from YouTube, so give that article a read.